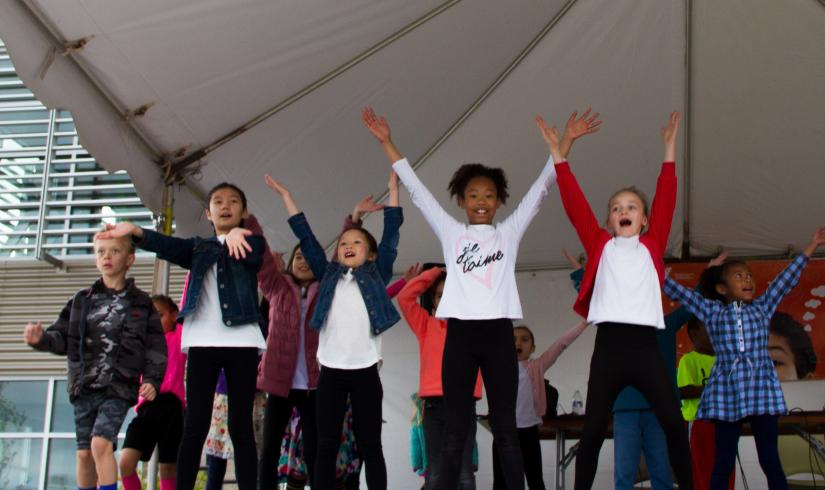 Do you know what makes our Y so unique? It's you! People like yourself power our abilities to serve the community and we couldn't do it without you.  
This summer we are here to celebrate the sun and you with dedicated member celebration events across all of our community centers, as well as Camp Seymour and Camp Lake Helena. We're offering food, community, and fun so you can kick back, enjoy and celebrate your time at the Y.  
Kitsap County members are invited to the Bremerton Family Y where we'll be offering members food and beverages throughout the day to enjoy on our spacious lawn.  
Wednesday, July 20 | 6am - 7pm 

6-8am | Coffee & Breakfast Snacks 
9:30-10:30am | Pancake Breakfast  
Noon-1pm | Hot dogs, Chips and Water 
4-7pm | Popcorn 
The Gordon Family Y is hosting a Block Party for the whole family. Join us in Sumner and enjoy food trucks, a bounce house, yard games, chalk art competition and more! Bring the family to our summer celebration of you and don't forget to stop by the Sweets Tent for your FREE treat. 
Thursday, August 11 | 4 - 8pm 
The Haselwood Family Y is hosting a Summer Concert Series in Silverdale to get you off your feet, out of your head, and into the harmony of the season. Join us for two evenings of music, food and community! We'll kick off with Sweet Justice Band and follow up with the Navy Band alongside a food truck, games, and more! We hope to see you there! 
July 29 | 6pm | Sweet Justice Band
August 19 | 6pm | Navy Band 
Join the Lakewood Family Y for food trucks, a live band, the Y band, outdoor games like corn hole, volleyball, ring toss, karaoke, and dancing.   
Tuesday, August 16 | 5:30-7:30pm | Soccer Field / Pavilion 
South Hill's Mel Korum Family Y invites you to a Fun in the Sun Field Day featuring family friendly games, activities, music, and great food. Head out to the Korum field for fun in the sun! 
Friday, August 19 | 5-6:30pm 
You and the whole family are invited to chill on the west side with the Morgan Family Y at its End of Summer Celebration! Featuring live music, activities for the kids, and food trucks on site, we've reserved a spot just for you. 
August 31 | 5:30 – 7:30pm 
 
Kick off the weekend at Tom Taylor Family Y's outdoor Summer Shindig will feature the Northwest Navy Band alongside a variety of games and snacks, including snow cones, popcorn, hot dogs, hamburgers, and serving chips and water.
Friday, August 26 | 5–7pm | Outdoor Parking Lot 
We look forward to welcoming you at all our celebration events where you can meet fellow members, mingle with staff, and learn more about the people who make time at the Y so special. We can't wait to celebrate you! See you there!