Building Confidence in and Around Water
Introducing your little ones to the water can be both exciting and intimidating. At our swim lessons, we believe that every child should have the opportunity to develop their swim skills while having fun and building confidence in the water. With our experienced instructors and an accompanying parent or guardian, your child will learn to be comfortable in the water, develop swim readiness skills, and receive important education on water safety, drowning prevention, and the importance of supervision.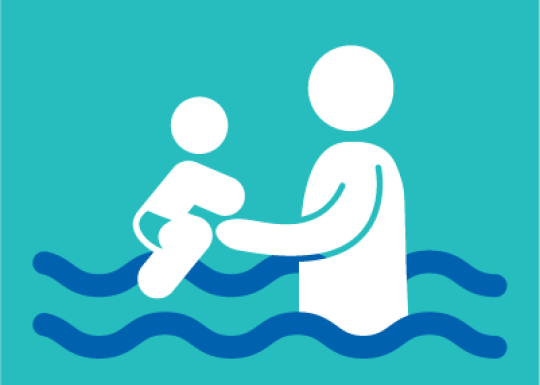 Water Discovery
This stage is designed for toddlers and infants who are accompanied by a parent or guardian. The goal of this stage is to familiarize children with the aquatic environment and get comfortable being in the water.
Activities in this stage include blowing bubbles on the surface of the water, entering and exiting the water with the help of a parent, floating on the front and back with assistance, and rolling from front to back and back to front with assistance.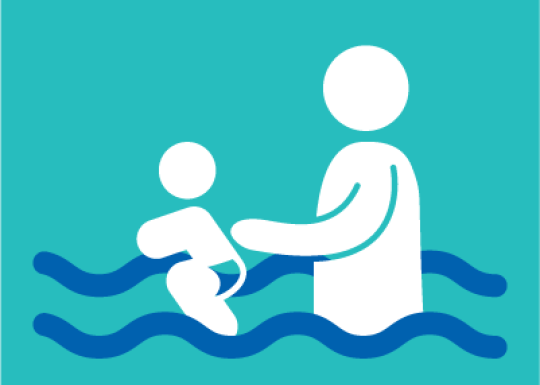 Water Exploration
In this stage, the focus shifts to exploring body positions, blowing bubbles, and learning fundamental safety and aquatic skills. The children will still have the assistance of a parent or guardian but will also learn to enter and exit the water independently.
In this stage, the children will also be introduced to activities like blowing bubbles with mouth and nose submerged, floating on the front and back with bubbles, rolling from front to back and back to front, and crawling along the edge of the pool.
Water Acclimation
This stage is designed to increase comfort with underwater exploration and introduces basic self-rescue skills with assistance. Participants will begin adjusting to structured class time led by an instructor. Parent or guardian assistance will still be available as needed.
In this stage, the children will work on submerging independently while blowing bubbles, exiting the water independently, floating on the front and back without assistance, and rolling from front to back and back to front with assistance.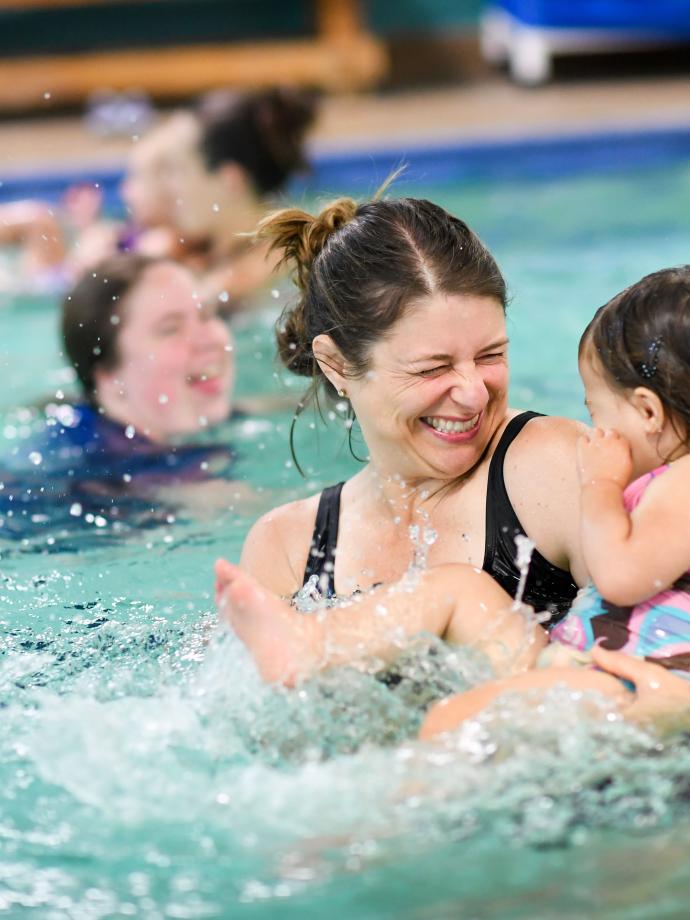 What to Expect in Your First Lesson
On your first day, you will meet your instructor on the pool deck prior to the beginning of class. During this time the instructor will review basic pool rules and outline how class will proceed. Once in the water, guardians work hands on with their child as you participate in a welcome activity, cover several swim skills through songs or games, and enjoy some free time in the pool!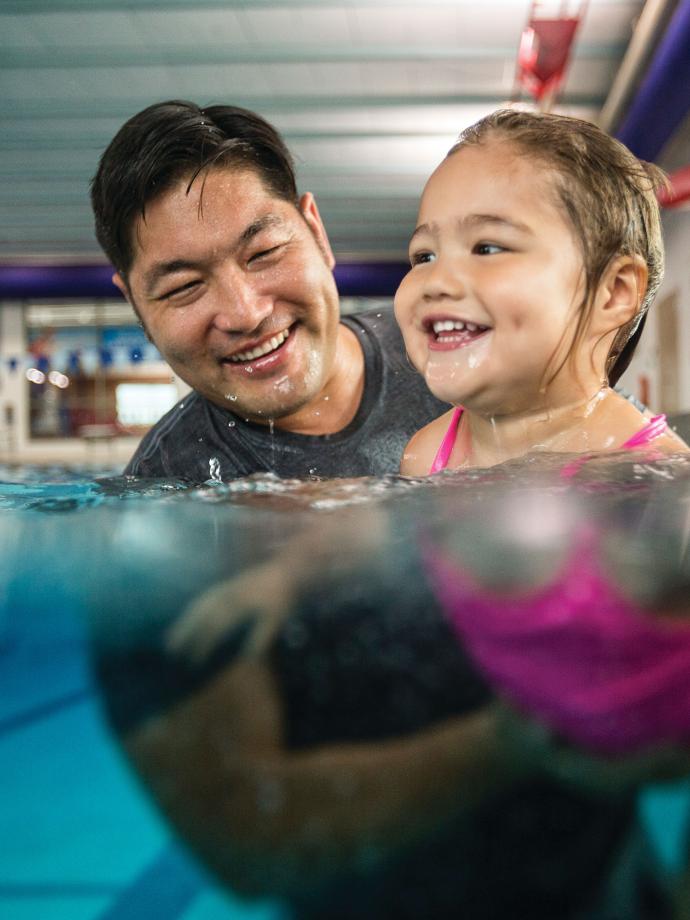 Items to Bring
When preparing to come to swim class, please bring the following items:
Swim diaper

Appropriate swim wear for guardian and child

Towels
Though goggles are great swim items, we ask that participants refrain from wearing goggles until they are in stage 4 of our swim lesson curriculum.
When checked in at the Welcome Center, you will want to head to the pool deck through the locker room or family locker room. Once on the pool deck, look for a sign with your class name. If you are unable to find your class, feel free to ask any Y staff so they can direct you on where to go.
Do we need to shower before class?
Yes! The YMCA and our local health department requires all swimmers to take a cleansing soap shower before entering the pool. A swim cap may be worn in lieu of washing hair.
Do I need to be a member to accompany my child for a parent and child swim lesson?
No, we do not require an active membership for the adult who participates in the water during a guardian and child swim lesson. The adult accompanying the child will need to complete our spectator process, which includes having their ID scanned, signing a building waiver , and getting a photo taken in our system. The child will need to have an active membership to participate.
What is appropriate swimwear for lessons?
Proper swim attire should provide appropriate swimsuit area coverage and avoid heavy cotton or denim jean-like materials.