Tee Off a Lifetime of Sports
Did you know that the YMCA is older than America's past time? Rules for the modern game were developed in 1845 by Alexander J. Cartwright as part of the New York Knickerbockers Base Ball Club, while the Y has been serving as a nonprofit since 1844!
Watch the video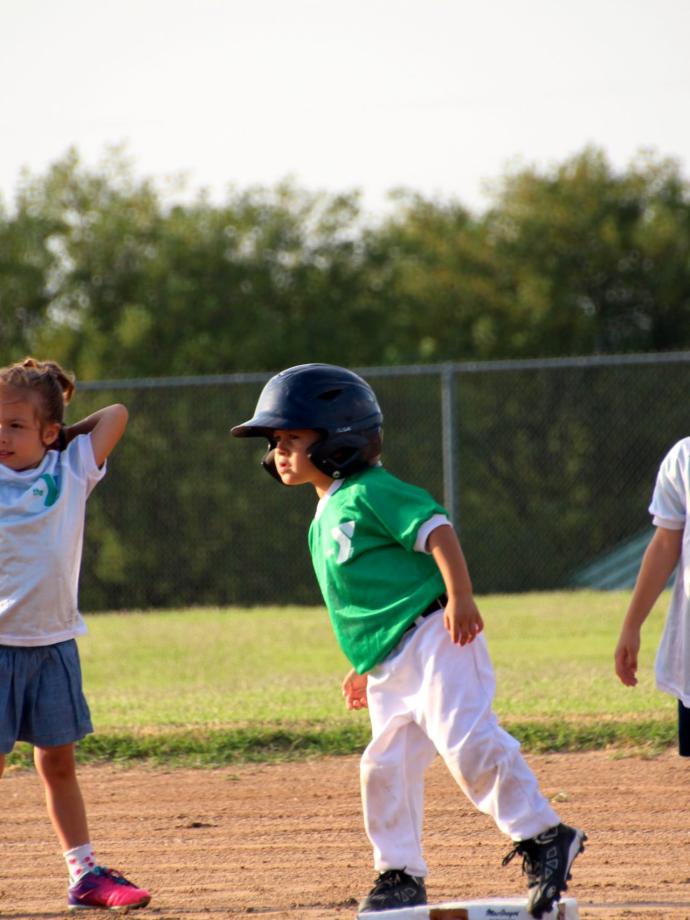 Movement and Foundational Skills
Playing tee-ball and baseball gives kids the chance to get in the habit of exercising while learning about one of America's favorite sports. Young players in tee-ball learn baseball fundamentals, improving their motor skills and coordination simultaneously while older players refine their skills and learn more about strategy. Catching, throwing, swinging a bat, and running bases are at the forefront of this youth sport, and baseball teams have coaches pitch during games. Both baseball and tee-ball teams participate in competitive games during each league session. Games are officiated by YMCA umpires.
Sportsmanship and Friendship
While winning is fun, it's a fact of life that we don't always win. Knowing how to accept a loss and even feel happy for others who do win when we lose is an important life skill. When kids are placed on a team, they gain an opportunity to bond with others and create an identity, whether they're wearing their uniform on the field or sporting their jersey off the field. Tee-ball and baseball places kids together and gives them a common ground to forge strong friendships now and in the future.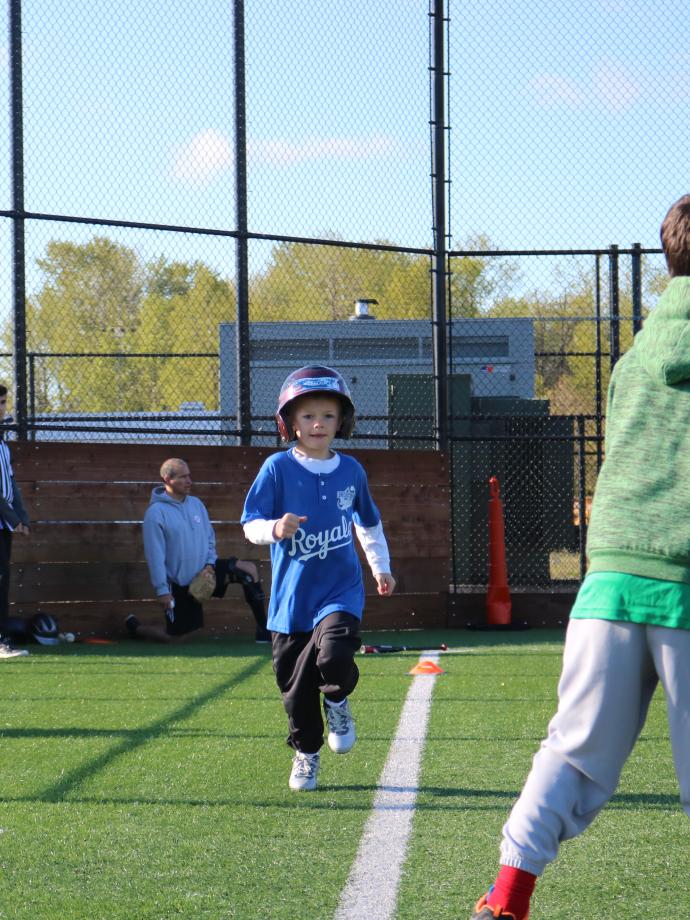 Confidence. Patience. Self-Esteem.
Mentally, exercising can help release feel-good neurochemicals that help us stay positive and regulate negative emotions. Emotionally, being part of a team boosts a child's sense of self-esteem and the pride they feel in achieving what they set their minds to accomplish. Parents and players alike learn how to be patient in watching kids and teammates pick up new skills and build their skillset, as well as how to wait for that perfect pitch.
Games
Start
Saturday, April 8
End
Saturday, May 13
Tee-ball League Divisions
U5: Ages 3-4
U7: Ages 5-6
Baseball League Divisions
Coaches Pitch at Lakewood
U9: Ages 7-8
Cost Information
$75 for Y members
$150 for community members
Become a Coach and Mentor
All teams are coached by volunteers. If you're interested in coaching, please reach out to the youth sports director at your local Y or apply to be a volunteer.
Frequently Asked Questions
Yes, your youth sports director will send out that information well in advance so you can plan accordingly.
When is the game schedule available?
The game schedule will be sent out to all participants and coaches as soon as it is completed, but no later than the first week of practices.
Rule sheets will also be sent out via email prior to the season.
Are baseball cleats required?
Proper shoes are recommended for baseball team participants, but not required.
What gear do kids need to bring?
Team T-shirt (provided)
Water
Glove
Baseball bat (optional)
What is included in the cost?
A weekly practice and six games which are played on Saturdays. Participants receive a team shirt.
Can guests come to the games?
We invite all our players to bring along friends and family to cheer them on! Please invite guests to visit after filling out a Guest Pass. All guests will need to sign a waiver upon entry. Additionally, we require all guests 16+ to present a government issued ID (driver's license). The number of viewers permitted varies by community center and game/practice location based upon capacity.