Strategic Plan
We envision a place where the Y invests in leadership development to empower our staff and volunteers to best serve our members and the community, brings people together for connection and belonging, and instills character development in our youth through values-based programs and caring adult role models.
Staff Experience
Themes: Celebrate • Develop • Reward
Breakthrough Goals
Strategically invest in career growth and leadership development.
Foster a culture of celebration and recognition.
Commit to fair, equitable, and transparent employment practices.
Build a diverse and inclusive staff to enhance service within our communities.
Member Experience
Themes: Accessible • Value • Connected
Breakthrough Goals
Ensure all members feel welcomed and supported in achieving their personal goals.
Strengthen initiatives that connect youth to caring adults and each other.
Intentionally serve under-represented populations in our community.
Expand accessibility for low-income families and individuals.
Program and Summer Experience
Themes: Relational • Inclusive • Collaborative
Breakthrough Goals
Drive innovation in our core programs and partnerships.
Expand and enrich summer regional day camp and outdoor experience.
Improve the health and wellbeing of our communities through expanded Y programs and collaborations.
Philanthropy
Theme: Cause-driven
Breakthrough Goals
Position the Y as a charity of choice.
Deepen the sense of purpose among staff, members, volunteers, and community.
Seek strategic partnerships with community entities in our service area.
COMMITMENT TO CHILD SAFETY
We work diligently to keep children and everyone in our care safe. We require a complete criminal, personal, and professional background check of each staff and volunteer member. Additionally, all members and guests who enter a YMCA facility are immediately screened through a local and national sex offender registry, and our database is thoroughly reviewed every month. 
Not only all staff, but also all volunteers, must read and follow our child abuse prevention policy. Our policy is strict: it prohibits a YMCA staff person or volunteer from being alone with a child where they cannot be observed by others.
All staff and volunteers are required to participate in training about the prevention of child abuse, identifying the signs of abuse and reporting suspected abuse incidents. Staff renew this training every year. Staff and volunteers in direct service with children are required to undergo additional child abuse prevention trainings.
If any YMCA staff member or volunteer becomes aware of any incident of suspected child abuse, they are required to report the incident to the Washington Department of Social and Health Services immediately for investigation and follow up.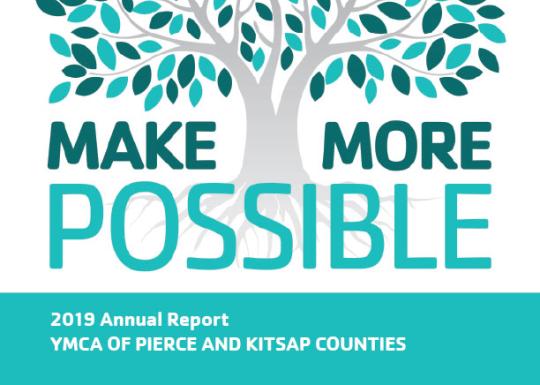 2019 Annual Report
"At its core, the Y remains steadfast in its desire to serve all by providing access regardless of a person's ability to pay. In 2019, our Y provided $5.7 million in financial assistance and $2.2 million in program subsidies, which allowed an additional 19,000 members to participate in our programs and services. The service to all is a foundational piece of the YMCA."
Charlie Davis, President and CEO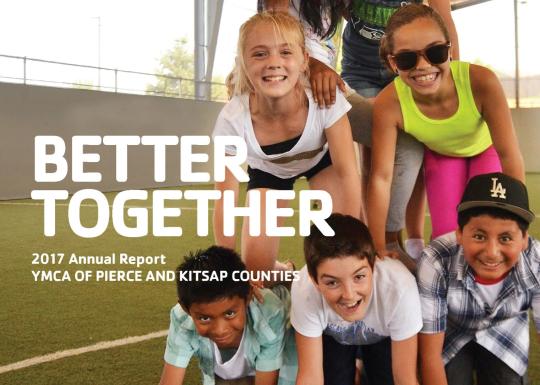 2017 Annual Report
"When you have been a part of an organization like the YMCA for as long as I have, you can't help but develop a deep sense of pride for the work. There is something special about the Y, especially when you get to see and feel the impact of a life transformed. A day rarely goes by that I do not hear about someone positively affected by the Y."
Charlie Davis, President and CEO