About Early Learning
Your child's early years are exciting learning, exploration, and growth time for learning exploration, and growth. YMCA Early Learning Centers provide programs for kids to succeed during their formative years. We help young children build courage and confidence while exploring subjects such as science, technology, engineering, and math—all while having fun!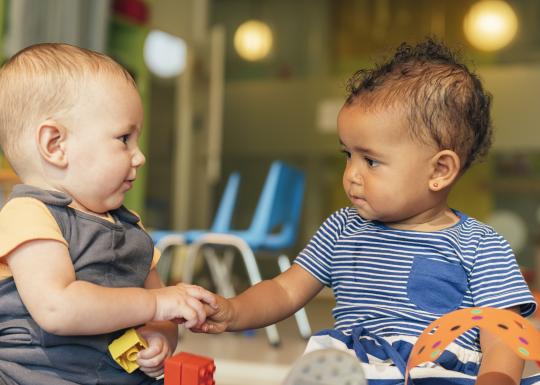 Infant Program
Ages: 6 weeks to 12 months  
Begin Your Child's Developmental Journey by Laying Strong Foundations at Six Weeks. We establish early skills that lay the foundation for your child's growth and success through learning-based play.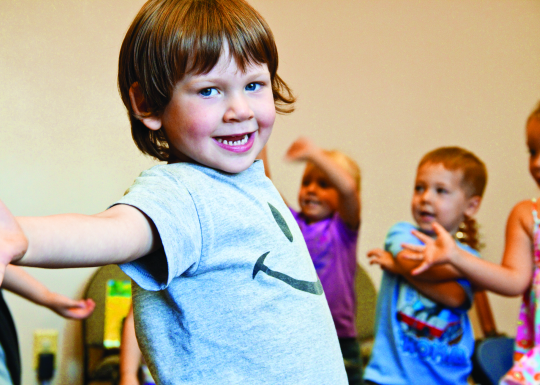 Toddler Program
Ages: 12 to 36 months  
We lay the groundwork for learning through interaction and exploration. Our classroom experiences help establish self-control, coordination, and communication skills in an empowering environment. 
Preschool Program
Ages: 36 months to 4.5 years old  
Our preschools help develop a foundation for success using the Early Learning Matters (ELM) curriculum that covers literacy, math, science, social/emotional development, arts, technology, and healthy habits to get your child ready for kindergarten.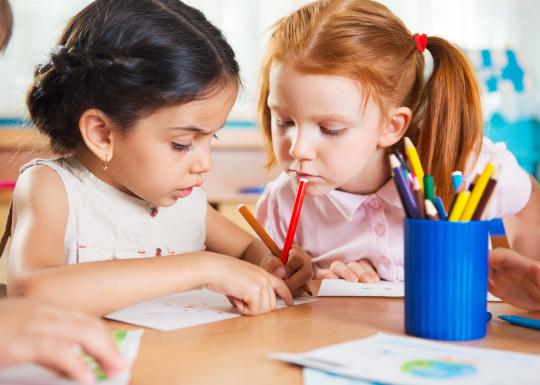 Pre-K Program
Ages: 4.5 to 6 years  
In pre-kindergarten, we establish benchmarks that further advance cognitive development, social skills, STEM, and literacy. All with the aim of preparing your kids for kindergarten and beyond.  
We provide a strong foundation for children's long-term academic success, one child at a time. The key is to understand each child's individual development journey. This is not a one-size-fits-all approach. We strive to empower parents and our community through education, resources, and support. And the best way to support young learners is by empowering parents to create a rich learning environment at home where children can see themselves as learners and boost their natural curiosity and interests. We focus on your child's success through a variety of strategies, including one-on-one attention, inquiry-driven learning, play-based curriculum, family involvement, and more!
Child To Teacher Ratio
Explore Our
Early Learning Centers
We offer locations in Puyallup and University Place. Our centers provide books, toys, and activities to help our children learn and grow in a safe environment—equipped with technology that empowers kids to play and learn. If you are interested in taking a tour of our centers, please email childcare@ymcapkc.org for more information.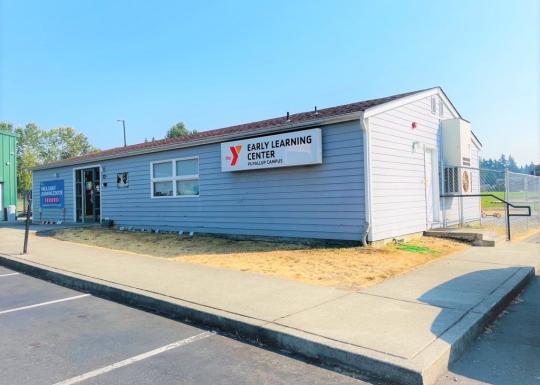 Puyallup ELC
The Puyallup Early Learning Center (ELC) focuses on care for ages 3 to 5. At the Puyallup center, children must be potty trained before the start of the program. This ELC prepares children for kindergarten through projects, lessons, and collaborative assignments that challenge kids to expand their knowledge and curiosity.
Hours of Operation
Monday - Friday from 6:30AM - 5:30PM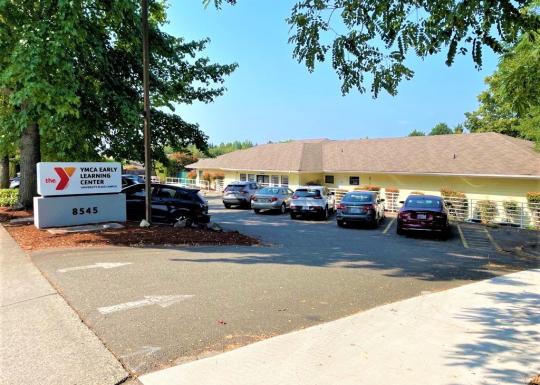 University Place ELC
The University Place Early Learning Center (UP ELC) serves 6 weeks to 5 years old (up to 6 years if they miss the cut-off for kindergarten). Children ages 3 to 5 years old are required to be fully potty trained. UP ELC offers expanded programs that include preschool, infant care, and childcare.
Hours of Operation
Monday - Friday from 6:30AM - 5:30PM
Early Achievers
We proudly participate in Early Achievers, run by the Washington State Department of Children, Youth, and Families. By participating in Early Achievers, early learning professionals are committed to improving quality equitable care so you can feel confident about your childcare choice.
CONTACT US
Finding the right place for your child is important. Please contact us to learn more about Y's Early Learning program and schedule a tour. 
Office:
Monday-Friday, 8am-5pm
9715 Lakewood Dr. SW,
Lakewood, WA 98499