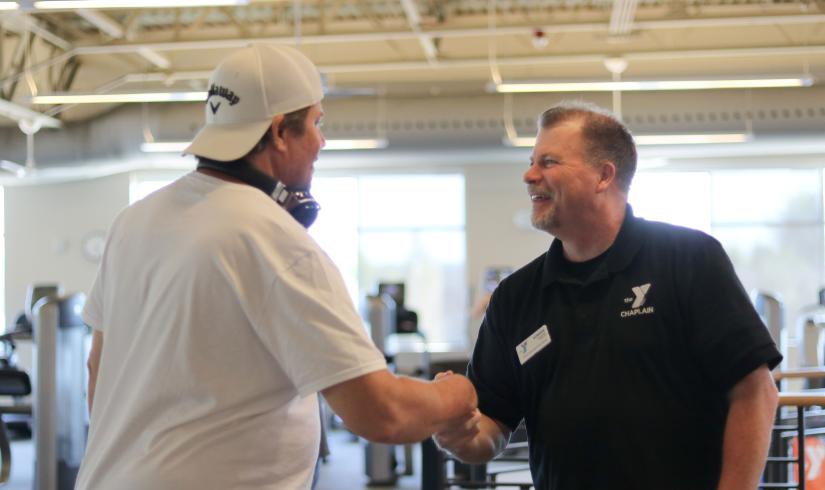 Helping Community Members In Need
The Y is dedicated to continuing to offer showers to those in need in our community. Our partnership launched in spring 2020 in response to COVID-19 restrictions, leaving many members of our community without homes who needed a place to shower every day.
This program and partnership have served over 4,086 community members since its start with a wide variety of backgrounds and experiences. Access to showers helps provide stability in people's lives, but showers aren't all that this partnership offers. 
Visit Your Y
Please visit our community centers during these times for free 30-minute access. All centers will stop accepting shower guests 30 minutes before the end of the program.
We limit the number of shower guests allowed at a time to follow guidelines for social distancing, hand-washing, and toilet use. Photo ID is required.
Bremerton Family YMCA | Monday-Friday | 6-8am
2261 Homer Jones Dr Bremerton, WA 98310
Gordon Family YMCA | Monday-Friday | 6-8am
16101 64th St E Sumner, WA 98390
Haselwood Family YMCA | Monday-Friday | 6-8am
3909 NW Randall Way Silverdale, WA 98383
Lakewood Family YMCA | Monday-Friday | 6-8am
9715 Lakewood Dr SW Lakewood, WA 98499
Mel Korum Family YMCA | Monday-Friday | 6-8am
302 43rd Ave SE Puyallup, WA 98374
Morgan Family YMCA | Monday-Friday | 6-8am
1002 S Pearl St Tacoma, WA 98465
Tacoma Center YMCA | Monday-Friday | 1:30-4:00pm
1144 Market St Tacoma, WA 98402
Tom Taylor Family YMCA | Monday-Friday | 6-8am
10550 Harbor Hill Drive Gig Harbor, WA 98332