All Skill Levels Welcome
Are you ready to lace up your sneakers, dribble down the court, and experience the exhilaration of playing basketball once again? Our Adult Basketball League is your ticket to capturing the thrill of the game, connecting with fellow hoopers, and staying active while having a good time.
Connect On and Off the Court
Beyond the action on the court, our league is a place to make new friendships. You'll share the highs and lows of the game with like-minded ballers who share your passion for the game.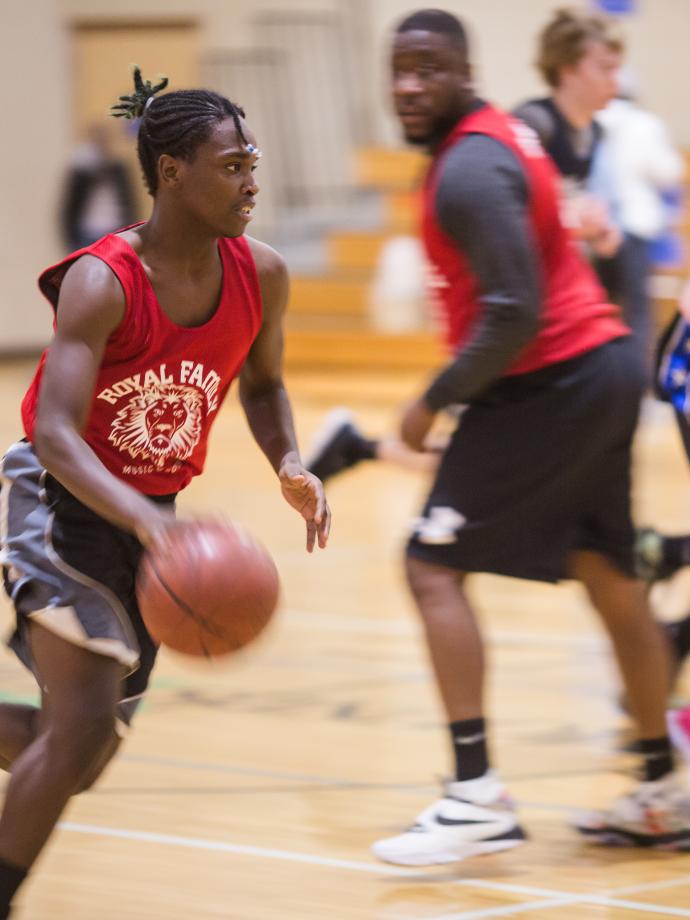 Score Points and Stay in Shape
Basketball isn't just about scoring points; it's a fantastic way to stay in shape. Running up and down the court, quick passes, and sharp cuts will keep your body moving and heart pumping.
Session Information
We'll place you on a team that matches your skill level and preferences, ensuring a fair and competitive experience.
League Dates*
Starts week of October 11
Ends week of December 11
*Dates vary by community center
Pricing

5v5 basketball | $99
3v3 basketball | $49