Developing A Foundation For Success
Our Preschools help develop a foundation for success that covers literacy, math, science, social/emotional development, arts, technology, and healthy habits to prepare your child for kindergarten.
Areas of Focus
Communication and Language: Building ability to utilize receptive and expressive language, awareness of phonetic sounds, and literacy.
Social Emotional Learning: focusing on foundational components: self-awareness and management, social awareness, relationship skills, and responsible decision making.
Cognitive Development: Exploring problem solving skills, imagery and memory development.
Health and Physical Development: Practicing healthy habits, learning nutrition, and developing gross and fine motor skills.
View Example Preschool Schedule
Arrival, Drop-Off and Sign In
6:30-10:00am
As you drop off and sign in, your child can jump into the day socializing with friends and staff.
Breakfast
7:30-8:00am
Prepare mind and body for another day of learning by eating a good breakfast.
Morning Circle
9:30-10:00am
Share experiences from time away, greet classmates, and discuss the day's learning theme.
Active Learning/small group
10:00am-10:30am
Each activity encourages and motivates children to attempt new things, which improves their adaptability, stability, and coordination.
Outdoor Exploration
10:30am-11:00am
Kids get a chance to run, play with friends, dance and sing, explore different activities, and build relationships with schoolmates.
Lunch
11:00am-11:30am
Children dish their own food and engage in conversation at the table with one another while eating nutritious foods and learning table etiquette.
Rest Time
11:30am-2:00pm
Rest the mind and relax the body from a day of learning.
Snack
2:00pm-2:30pm
Kids enjoy a healthy snack while learning more about healthy foods and eating habits.
Outdoor Exploration
3:00pm-4:00pm
Kids get a chance to run, play with friends, dance and sing, explore different activities, and build relationships with schoolmates.
Afternoon Enrichment Activities
4:00pm-5:00pm
During this time, children can engage in special activities or projects, such as music, STEM, or art.
Departure
5:00pm-5:30pm
Children can say goodbye to their friends and teachers before heading home for the day. Teachers provide feedback to parents and discuss any relevant information about their child's day.
Forms and Fees
Ready to register your child for our high-quality care programs? We've got you covered! Visit our Fees and Forms page, where you'll find everything, you need to start. From immunization forms to documentation for specialized care, we've made the registration process as smooth as possible.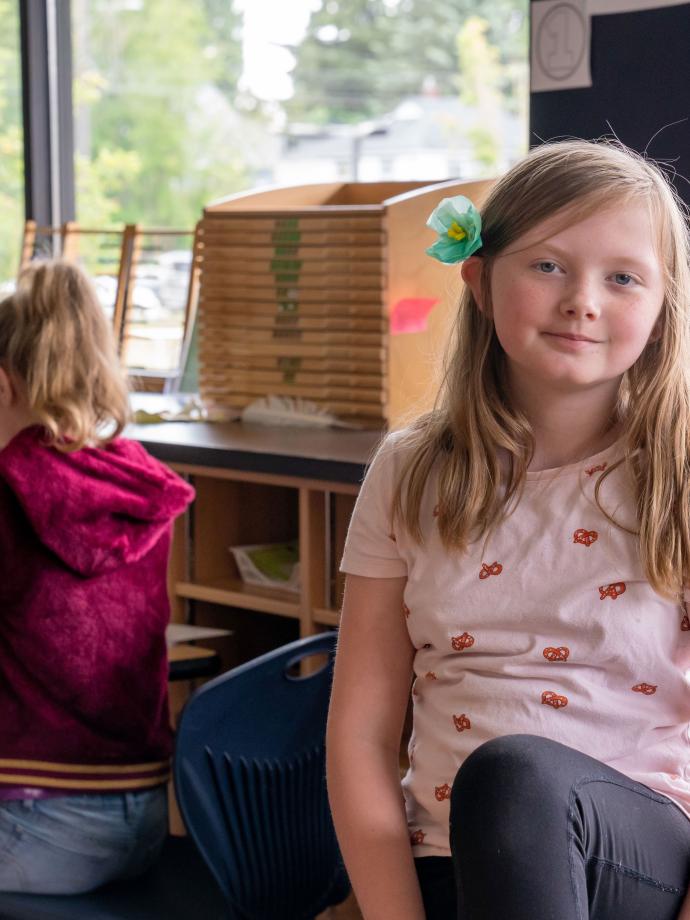 Scholarships
The YMCA understands that quality childcare can be expensive and sometimes seem inaccessible to families who genuinely need it. Scholarships are available for families that qualify for financial support.
Connect to a Greater Y
When you select childcare at the Y, anticipate a level of care that extends beyond your child's needs. We provide comprehensive resources, including financial aid, discounts, and much more, catering to the entire family. Explore Y's many offerings in store for your family, extending far beyond childcare!
Pierce County Office
9715 Lakewood Dr. SW
Lakewood, WA 98499
Office Hours | Monday-Friday: 8am-4:30pm
Email | childcare@ymcapkc.org