Our Mission
Our mission is to create a safe space for children to be themselves, build community, and learn to be leaders. We accomplish this by offering quality enrichment and development opportunities for children, delivering peace of mind for parents, and empowering the missions of schools.
Our Legacy
The Y has been a childcare leader in our communities for generations. As a vital partner in our region, YMCA Child Care programs nurture a fun, collaborative, and safe environment for children to express themselves and enable parents to navigate busy schedules and workdays with peace of mind.
Our Approach
We offer a variety of programs that aim to empower children to learn and be champions of their own education. Through programs such as our Before and After School Care, Early Learning, and Summer Day Camps and Break Camps, the Y continues a longstanding tradition of youth development to strengthen communities by empowering young people. The Y is dedicated to fulfilling our learners' social, emotional, and educational needs. We believe enrichment forms with the knowledge that not every systematic approach to education can apply to every learner. That is why we meet students, families, educators, districts, and administrators where they are to support and uplift our mutual goals and missions.
Our Team
All YMCA Child Care staff are certified childcare professionals who understand our local communities and the children that make up our programs. The Child Care staff comprehends children's cognitive, physical, and social development. We offer the support parents and families need, and the significance of maintaining a safe, clean, and fun environment for children to learn and succeed.
Pierce County Office
Kitsap County Office
Office Hours
Monday-Friday: 8am-4:30pm
Before & After School
During Before and After School programs, quality learning is extended beyond the classroom as we encourage active play and help children build confidence to discover who they are and what they love.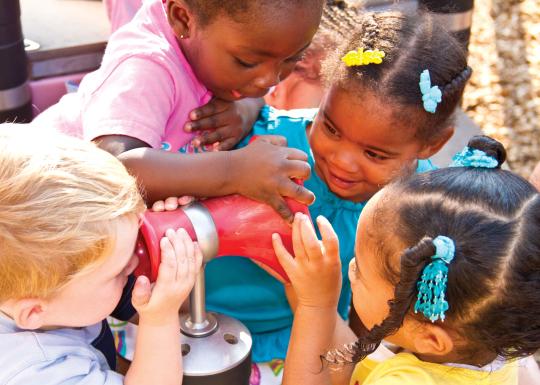 Early Learning Centers
Early Learning Centers are an immersive learning environment for kids to gain confidence and hands-on experiences that prepare them for kindergarten and beyond. With the guidance of our professional, caring educators, your child can explore and learn in a collaborative setting.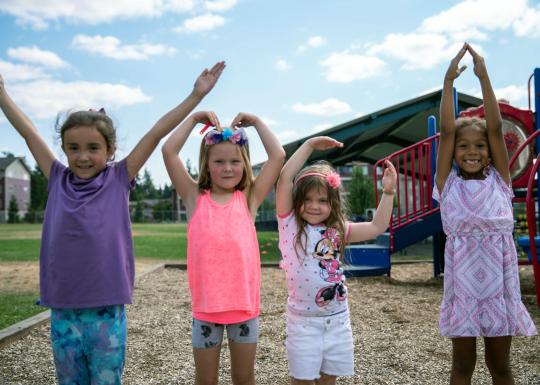 Child Care Camps
When school is out, fun is in at YMCA Break Camps. Exceptionally safe. Exceedingly engaging. Learn, make friends, and enjoy the journey of being a kid.
Partnerships
As a longstanding, trusted partner in our region, the Y delivers caring youth development and enrichment programs. We understand our communities and the significant service that childcare plays in the lives of families. The YMCA helps empower the missions of schools while achieving peace of mind for parents. Schedule a meet-and-greet with us today!
Part Day Preschool
Our Part Day Preschool helps develop a foundation for success using the Early Learning Matters (ELM) curriculum that covers literacy, math, science, social/emotional development, arts, technology, and healthy habits to get your child ready for kindergarten. All while receiving affordable and flexible childcare for families.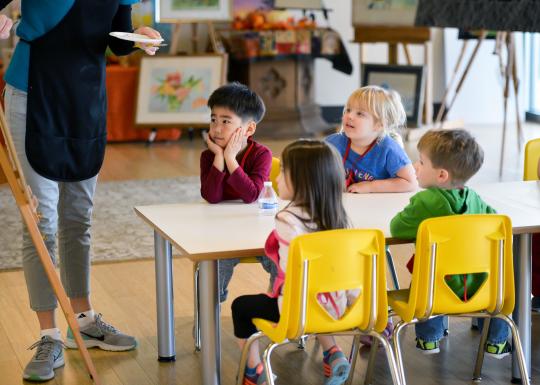 Caring Curriculum
The YMCA believes quality enrichment starts with meeting individual students where they are. The SCALED Learning™ curriculum offers innovative elements such as STEM, literacy, arts, Career-Connected Learning, and more. Kids in our programs benefit from a hands-on learning experience that is fun, engaging, and attentive to their needs.
Scholarships
The YMCA understands that quality childcare can be expensive and sometimes seem inaccessible to families who genuinely need it. Scholarships are available for families that qualify for financial support.
Work in Child Care
Expand your knowledge, build long-lasting relationships with leaders in the childcare industry, and influence a brighter tomorrow for families. Joining the Y, means you can expect one-of-a-kind benefits such as free childcare and an opportunity to impact your community.
---
YMCA Child Care Cancellation Form
We hope to provide services that meet you and your child's needs. However, we understand cancellations will occur. Please complete the form online.



Caring. Honesty. Respect. Responsibility.