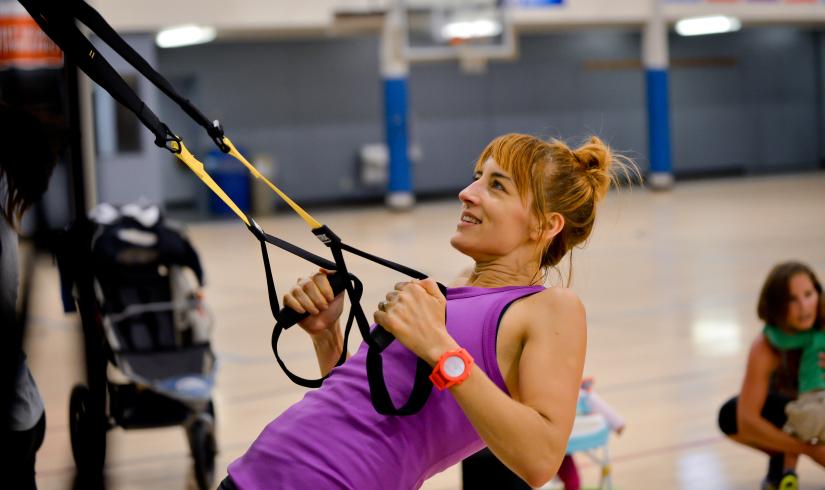 Self-love and self-care are all the rage these days, and for good reason. Life can be stressful, and taking time for yourself to recharge and refocus is now more important than ever. But where do you start when it comes to self-care?   
First things first, let's talk about what self-care really means. It's more than just bubble baths and face masks (although those are great too!). Self-care is all about taking care of yourself – both physically and mentally – so you can be the best version of yourself. 
Now, let's talk about how the Y can help you fall in love with yourself this Valentine's Day and beyond. With our 7-day free trial, you can test drive our facilities and see how they can enhance your self-care routine. Grab your sweatbands and let's get started! 
Day 1: Move Your Body 
Exercise is a crucial component of self-care. Not only does it help you physically, but it also boosts your mood and mental well-being. At the Y, you can choose from a variety of group fitness classes or hit the gym for a solo workout. Whether you love cardio or lifting weights, we have everything you need to move your body and feel great. 
Day 2: Take a Break from Technology 
We all know the importance of disconnecting from technology, and the Y is the perfect place to do it. Take a break from your screens and immerse yourself doing laps in the pool or taking a walk around our track. Trust us, your mind (and your eyes) will thank you. 
Day 3: Practice Mindfulness 
Mindfulness is all about being present and focused on the moment. At the Y, we offer a variety of mindfulness classes, like yoga and meditation both in person or via YMCA360, to help you focus on the here and now. These classes will teach you how to relax and calm your mind, reducing any stress and boosting your happiness. 
Day 4: Connect with Others 
One of the best things about the Y is our community. We're a place where people of all ages and backgrounds come together to support each other and have fun. Whether you join a group fitness class or simply strike up a conversation with a fellow member, the Y is a great place to make new friends and connect with others. 
Day 5: Find Your Zen 
Everyone needs some quiet time to recharge, and the Y is the perfect place to find your zen. Head to our relaxing sauna or hot tub for some quiet time or sign up for a massage to relieve stress and tension. You'll leave feeling refreshed and rejuvenated. 
Day 6: Get Creative 
Expressing your creativity is a great way to boost your self-esteem and happiness. The Y offers a variety of arts classes, like painting, cooking, and performing, to help you tap into your inner artist. Who knows, you might discover a new passion! 
Day 7: Celebrate Yourself 
Last but not least, it's important to celebrate yourself and all of your achievements. The Y is the perfect place to do it! We are on hand to recognize a personal record in the gym or simply commemorate the completion a group fitness class. We're here to celebrate your victories and support you every step of the way. 
So, what are you waiting for? Sign up for our 7-day free trial and start your self-care journey today! At the Y, we believe in the power of self-love and self-care, and we're here to help you achieve both. Our facilities, programs, and community are designed to help you feel your best, both physically and mentally. Try us out risk-free and see for yourself just how much the Y can enhance your self-care routine. So don't hesitate, fall in love with yourself and the Y today!