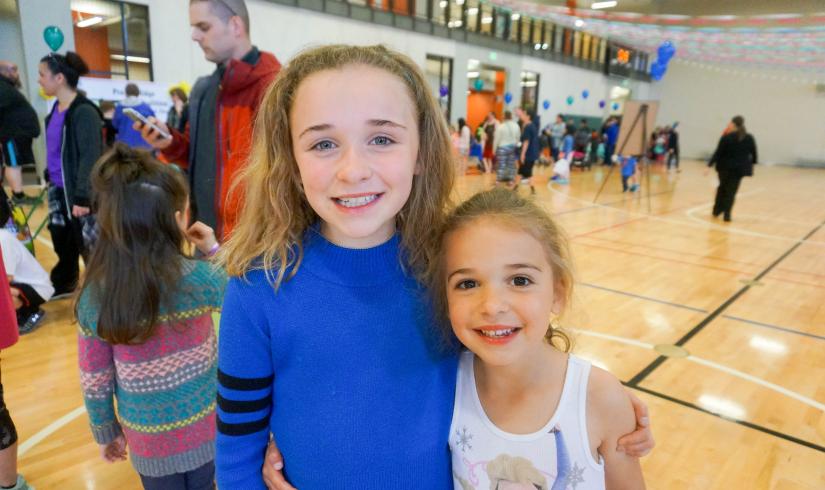 Celebrating its 30th anniversary this year, Healthy Kids Day® is the Y's national initiative to improve health and well-being for kids and families. On Saturday, April 30, we're excited to host our region's Healthy Kids Day from 9-11am at each of our family Y community centers. 
Healthy Kids Day is one of our premier events that encourages families to take a moment to help kids be kids and set them up for a summer of success. We hope to use the day to get more kids moving and learning, creating healthy habits they can continue while they're at home, on the go, or away from the classroom. Each community center event will share similarities and unique aspects, just like the families and members we serve every day. 
Sponsored nationally by Howard Johnson® by Wyndham, locally sponsored Sound Credit Union and Gordon Truck Centers | Freightliner Northwest, and through partnerships with Mary Bridge and the Tacoma Rainiers, Healthy Kids Day will feature activities such as games, healthy activities, youth programming demonstrations, arts and crafts, competitions, and giveaways to motivate and teach families how to develop and maintain healthy routines at home. 
Focus on Mental Health 
Developing strong and healthy kids means taking a holistic approach and to support that aim we've gathered some online resources to help address a challenge kids and families face: mental health. Adults, kids, and teens have all experienced uncertainty and other mental health challenges as a result of the pandemic on top of life's everyday hurdles. Below are some local and national resources to help yourself and your loved ones cope with whatever may lie ahead.  
Local Resources 
Kids Mental Health Pierce County is a collaborative of 800 members representing over 60 community agencies and stakeholders that share common goals: to improve access and care coordination to mental health services, bolster youth mobile crisis services, and eventually develop a family wellness center for local families and youth.  
Thanks to KMHPC's work, 670 kids have received help from a behavioral health navigator -- someone who works with patients and families to connect them with necessary services and resources in Mary Bridge Children's Emergency Department. In addition, KMHPC hosts webinars for community members on topics such as racism, social justice, and managing school stress.  
Pierce County Public Health recently expanded its offering for the statewide 211 Basic Needs Line to include behavioral health care navigators. Regardless of your location, if your child has a mental health crisis or needs ongoing mental health care, please call 2-1-1 to be connected with a professional who can help. Your insurance company may also have a behavioral health navigator and is a resource to you and your child. 
Kitsap Public Health District has been protecting the health of the region's residents since 1942. KPHD partners with other government agencies, non-profit groups and grassroots organizations, healthcare providers, businesses, and individuals to forward its mission of protecting and promoting the health of Kitsap residents. In its 2021 Healthy Youth Survey, KPHD discovered that mental health trends of hopelessness and sadness have persisted among the county's youth. Learn more about its survey and results online, as well as review the resources it recommends for families and children.  
Additional Resources 
Click through the below for resources that can help you and your family learn more about mental health and ways to reduce stress and anxiety.