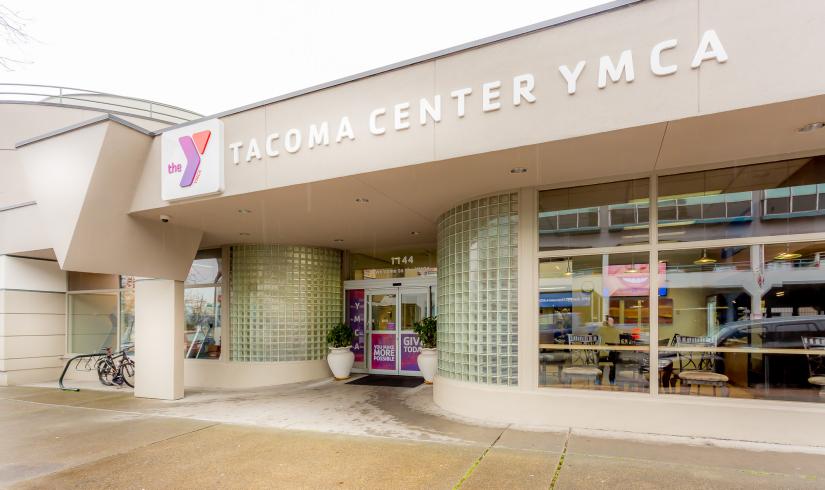 We've missed our Tacoma Center Y members and we're looking forward to seeing you again!  
Member Hours:
Monday-Friday: 5:30-10:30am and 3-7pm  
Community Shower Hours:
Monday-Friday: 11am-2pm  
Amenities:
Indoor workouts, including access to cardio and strength equipment
Lap swimming
Group exercise classes
Pickleball
Track
Massage therapy
Get started:
Active Y members: If your membership is active, you can begin using Tacoma Center on March 1.
Membership on hold: If your membership is on hold, complete the reactivation form and you'll receive a notification when your membership is activated.
Membership canceled: If you previously canceled your Y membership, please join online.  
Capacity and Reservations:
Pierce County is in Phase 2 of the Healthy Washington Roadmap to Recovery and the Y is operating at 25% capacity consistent with state guidelines.
Indoor workouts and access to the track are available at your convenience, no reservation required.
Lap swimming, group exercise, pickleball, and massage therapy require reservations.
Reservations are available in the Y mobile app and on the Y website at ymcapkc.org/reserve.  
Health and Safety:
We are honoring all safety guidelines based on Washington State's Healthy Washington – Roadmap to Recovery, including masks worn at all times and at least six feet of distance between each person.
The Y is committed to creating a safe environment for everyone and supporting the state's efforts to slow the spread of COVID-19. Please honor the state guideline at the Y by wearing your mask indoors and outdoors and while working out. View more health and safety frequently asked questions.  
Meet our Leaders  
Michael Marquez, Executive Director, Tacoma Center Y, University Y, and Virtual Experience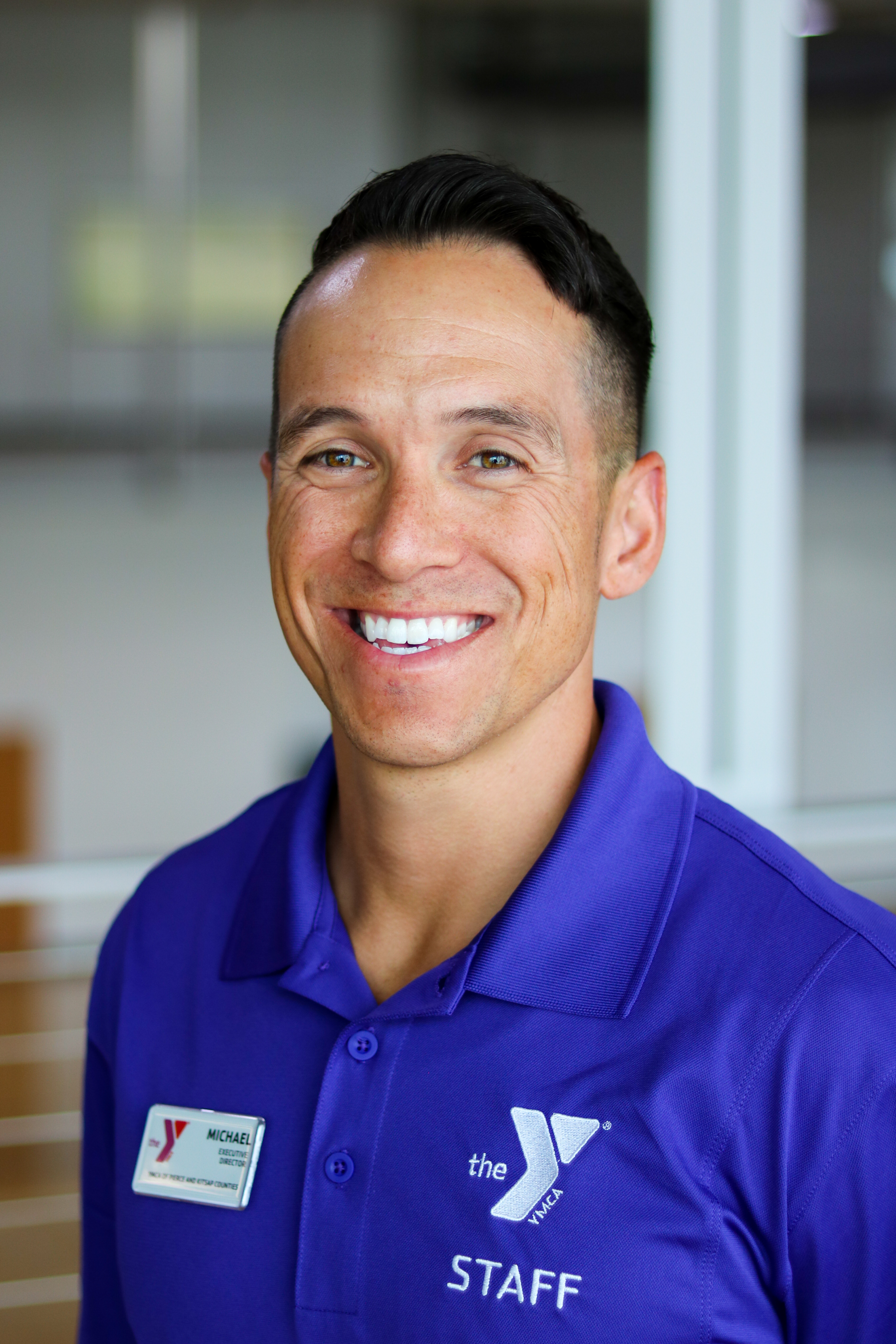 Michael has been with the YMCA for seven years, where he originally started his Y career in San Diego before joining the YMCA of Pierce and Kitsap Counties. Michael has been Executive Director for the University Y Student Center for the past one and a half years and will now also oversee our Tacoma Center YMCA. Michael is passionate about ensuring our staff embody the Y's core values to provide the best member experience. In his free time, Michael enjoys hiking, trail running, spending time with his dog, and anything else that involves being outdoors.
"I am very excited to be leading the Tacoma Center YMCA. I have had the opportunity over my time at the University Y to meet many of the Tacoma Center members and I know first-hand how passionate they are about Tacoma Center. It really has a special place in people's hearts and is in many ways their second home. Tacoma Center has been closed for quite some time now, but the opportunity to open our doors back up to the community is not only exciting but I know making a difference for our community."
Annie Doyle, Health and Well-being Director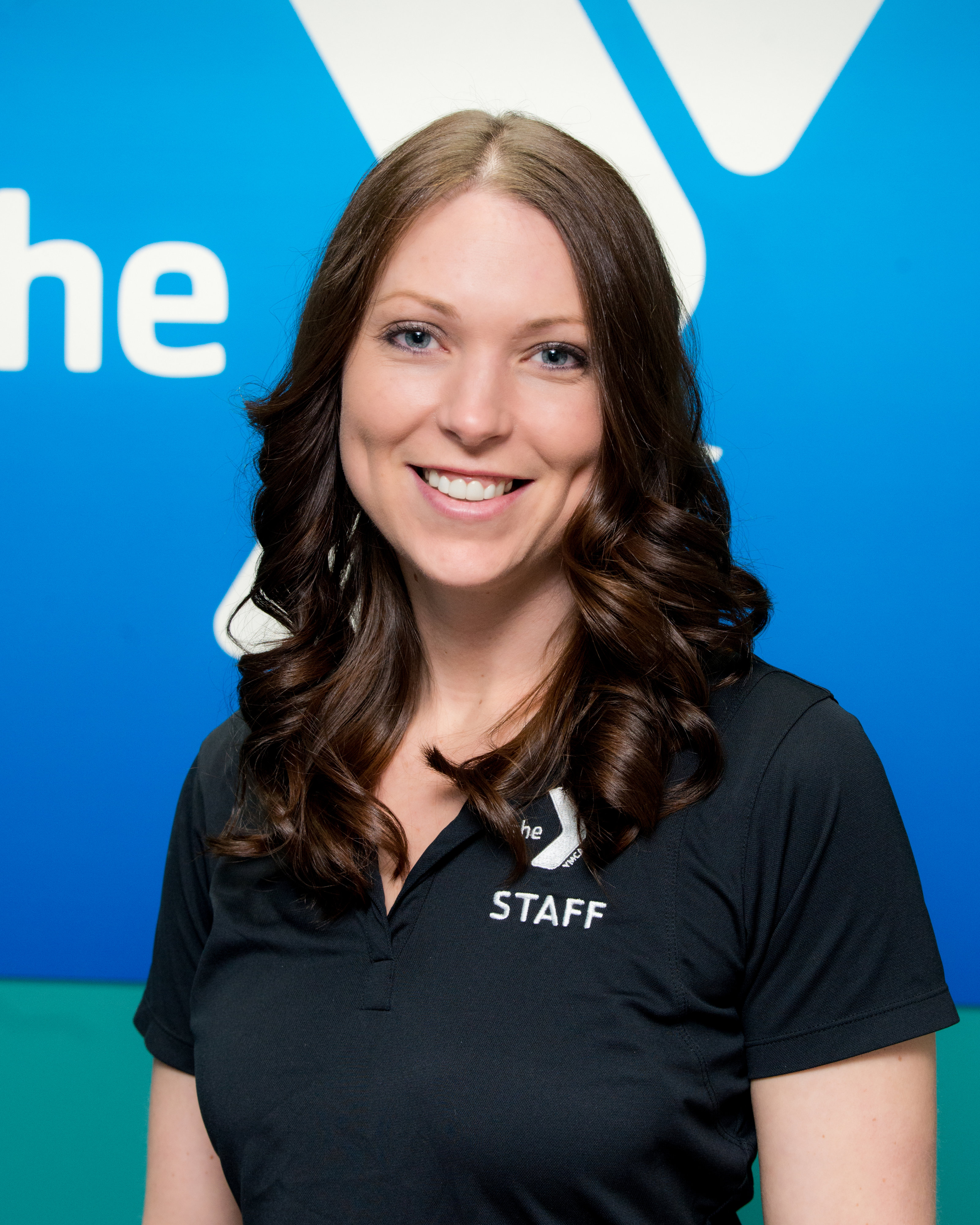 "I have worked at the Y for several years and have had the opportunity to work at the Gordon, Mel Korum, and Tom Taylor Y's serving as the Health and Well-being Director. I have a passion for fitness and specifically for teaching Group exercise classes. Some of my favorite formats to teach are Aim High, The Edge, and Muscle Up classes.  
"When I am not at the Y, I love spending my time outdoors with my family and my Labradors. We like to hike, camp, and relax by the water. I also enjoy outdoor riding, I completed the STP and Flying wheels in 2018, and I can't wait to do it again with a goal of completing it in one day.  
"I am so excited to work at Tacoma Center and bring this community back together!"  
Hannah Martinson, Membership and Aquatics Director  
Hannah started at the Mel Korum YMCA as a membership staff three and half years ago. Since then she has worked in the youth, health and well-being, and aquatics. She comes with years of experience in customer service and all things Y related. She is passionate about serving people and ensuring our members have the best experience. In her free time, she loves trying to advance her skills as a new golfer and taking her dog, Leo, out.  
"I am thrilled to be serving at the Tacoma Center YMCA because this community center has such a rich history and is always described as home by its members. I am ready to give everything I have to help continue the amazing impact TC has made in their community."