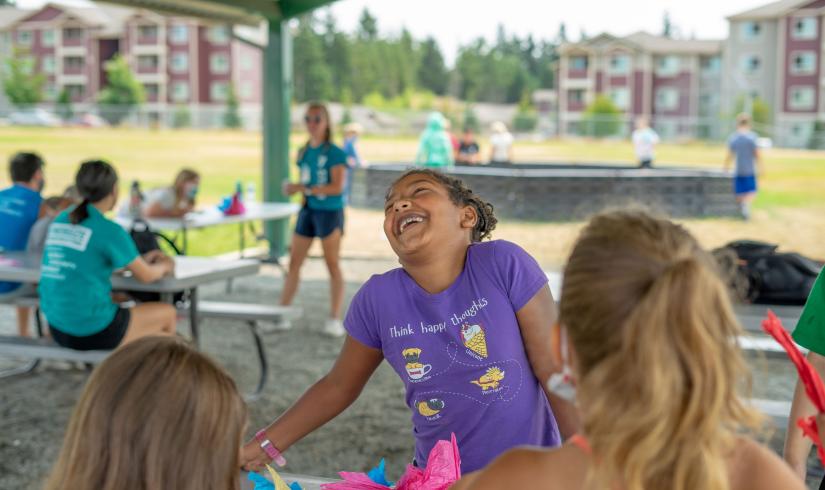 You can help us provide a free week of Summer Day Camp to 500 children. 
Each summer, the Y provides a summer day camp experience with nearly all the benefits of overnight camp – outdoor experiences, skill-building, and lasting friendships. But in reality, it's so much more than that. It's a time when children learn how to live out the Y's core values.  
When Domanick first started at summer day camp, he struggled with anger and aggressive behavior. He had just moved in with his aunt and uncle and had difficulty adjusting to life with a new family. At the Y, Domanick was surrounded by encouraging staff and positive role models. By the end of summer, he was a sweet, helpful, and respectful kid – a living, breathing example of what it means to be a Y Kid.  
"It's because of [the Y] that I know many children will have a positive and fun experience at camp that they will talk about for years to come," Domanick's aunt Kimberly said.  
In addition to social-emotional growth, children in Y summer day camps receive a free healthy snack and meal each day, 60 minutes of academic enrichment to help prevent learning loss, and two hours of physical activity. Last summer, the Y provided more than 42,000 meals and 8,300 hours of mentorship, positively impacting the lives of thousands of children across Pierce and Kitsap Counties.  
Your $100 gift provides one child with a free week of Summer Day Camp.
The Y is committed to providing access to Summer Day Camp to as many children as possible. You can help us make that dream a reality. Donate to the Y today.