Access From Anywhere
Enter your Virtual Y using your existing Y account login information below to access exclusive live content made for you or find on-demand classes at YMCA360.
Not a member? Join today to start experiencing the power of Virtual YMCA or try our Facebook Live classes for free!
Having trouble resetting your password? Please take a look at our FAQ below. If you're unable to access Virtual YMCA, please contact us.
Download the Y mobile app to gain access to YMCA 360 on-demand classes with top instructors around the country and access online workouts and challenges you can do at home.
Frequently Asked Questions
How Do I Reset My Account Password?
1. Click "Enter Virtual Y" on ymcapkc.org/virtual-y-login
2. Click "Forgot Your Password?"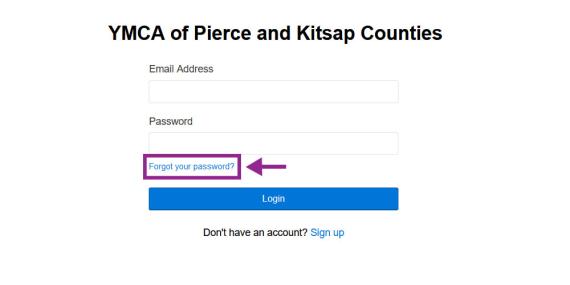 3. Enter your email or phone number associated with your account and click "Submit"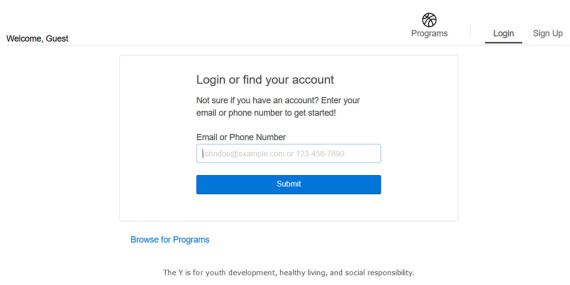 4. Click "Forgot Your Password?"
5. Click "Email me a reset password link"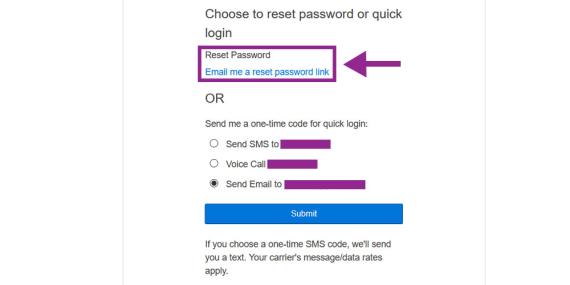 6. You should immediately receive an email from YMCA of Pierce and Kitsap Counties with a password reset link
7. Click the link, enter your new password, and click "submit"
8. You will receive confirmation that your password has been reset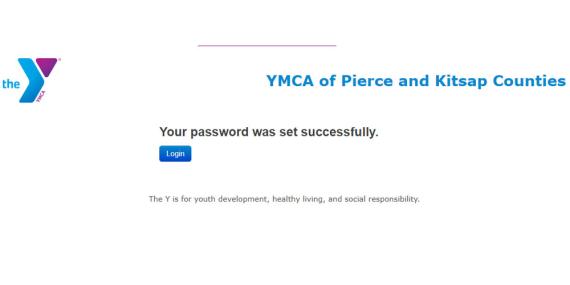 9. Now return to ymcapkc.org/virtual-y-login so that you can access your Y account and Virtual Y!
I Received The Error; "Please Contact Your Association To Reset Your Password"
Please contact our YMCA team if you attempt to sign in to your Y account and receive the message below. They will be able to help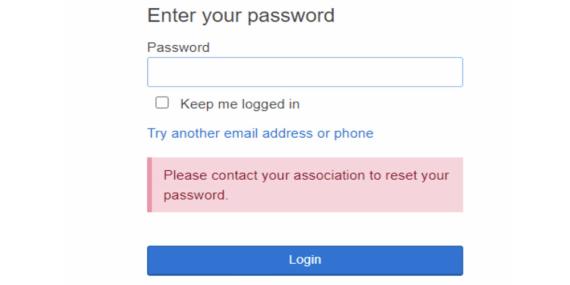 Contacts By Community Center
How Do I Enter My Virtual YMCA?
Our Virtual Y classes and programs are available for Y members. You must have an active YMCA membership to access classes. 
Login Steps:
Visit Virtual YMCA
Visit us at ymcapkc.org/virtual-y-login
Sign In
Enter the email address and password connected to your YMCA membership under "My Account." If you are unsure of the address, please contact our team at membership@ymcapkc.org and our team will be able to assist you.
Start Your Workout
Enjoy virtual workouts with your Y community and favorite group exercise instructors!
This process will need to be repeated for each new device. A device is considered a tablet, mobile phone, computer/laptop, or internet-enabled tv. 
How Do I Register for Classes?
Find your class under "Virtual Classes" and click "View All" to review a full daily list of classes
Find and click on the class that interests you
Review the class description, date/time, equipment needed, instructor, community center, and category
You can also look ahead to future classes and click "Add To Calendar" to receive a notification to return when it's time for class.
At the time of your class, find your class in Virtual Y and click "Join Zoom Class." Your class will have a required password "YMCA", you will be able to find it on the welcome screen. You must be signed in to your

Zoom account

to join.
Wait for the start of class and enjoy connecting with your instructor and other Y members!
How Do I Sign Up For Zoom?
Before joining your favorite classes, you must be signed in to your Zoom account. Don't worry, signing up is easy and free! Please follow this quick guide to set up your account so that you can join your Y community with the Y's virtual offerings!
How Do I Sign In To My Zoom Account or I Forgot My Password?
Once you have created your Zoom account, you are now able to log in and join all of your favorite Y classes virtually!
In case you aren't able to log in to your previously created account, you can reset your password for easy access.
Why Do I Need To Sign Up For Zoom?
All of the Y's virtual group exercise classes will be broadcast live using the Zoom streaming platform. To provide members with a more personalized experience and to make meetings more secure, we require that members are signed in to their Zoom account before entering their favorite classes. Luckily, signing up for Zoom is easy! Follow this quick guide to set up your account. 
How Do I Know Which Classes Are Live or On Demand?
Our virtual videos are grouped into different categories within Virtual YMCA labeled as On-Demand (coming soon) and Virtual Classes. On-Demand videos are past recordings of classes for members to enjoy at a time most convenient to them. Virtual Classes display a date and time for members to tune in and stream the class live.