Recognizing A Legacy Of Service
The Morgan Family YMCA has been serving the greater Tacoma community for more than 45 years. Throughout its lifetime, generations of children, adults, and families have been positively impacted by the life-changing programs and activities offered at the Morgan Y. 
Over the last 45 years, we have made significant investments in this center to ensure that its legacy of service continues. The Morgan Y has reached the end of its useful life and a new community center is critical to ensure that we can continue to positively transform the lives of Tacoma residents. 
A New YMCA For The Tacoma Community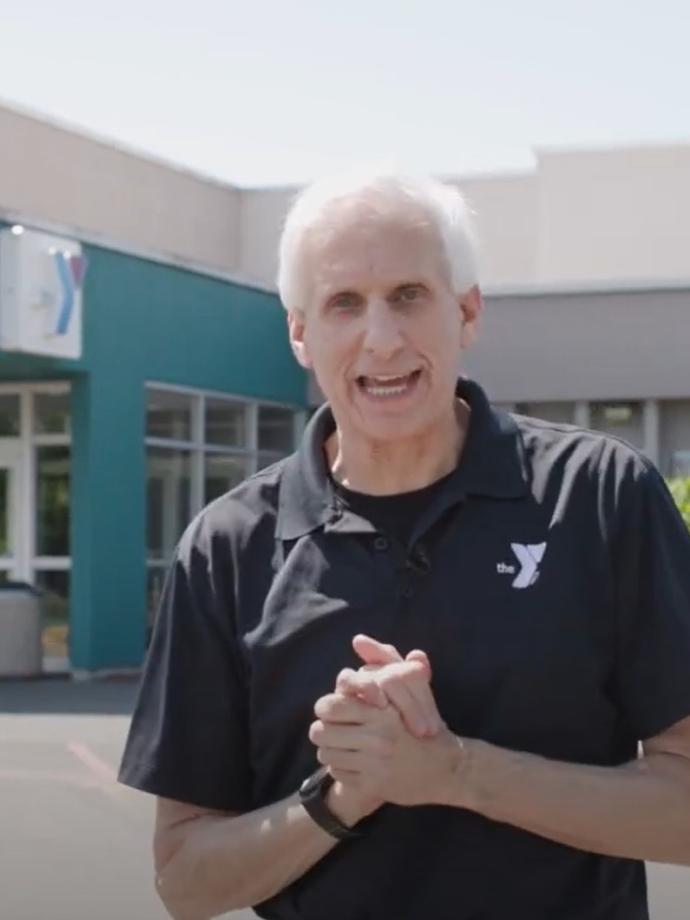 The new Scott and Sis Names Family YMCA will be a state-of-the-art community center that will carry on this legacy of service in Tacoma. The Scott and Sis Names Family Y will feature an improved aquatics center, cardio and strength training areas, gymnasiums, multi-purpose rooms, an enhanced climbing wall, indoor walking track, teen center, among many other spaces that will enable us to continue to serve as a central gathering place and a safe, positive, and secure place in helping individuals and families reach their full potential.
Breaking Ground for a Groundbreaking Community Center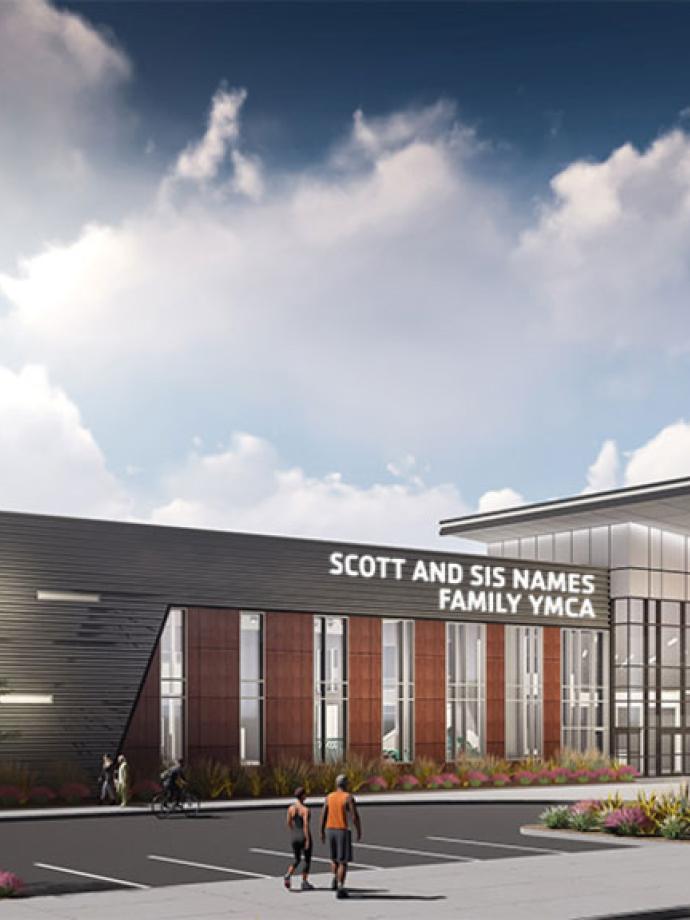 The Scott and Sis Names Family YMCA will be constructed in phases with Phase 1 beginning as soon as spring 2024. Phase 1 will be built directly behind the existing Morgan Y and include an aquatics center, climbing wall, strength training area, a multi-purpose room, locker rooms, welcome center, and lounge areas. Construction of Phase 1 will take between 18-20 months. The Morgan Y will remain open during construction. Once construction of Phase 1 is complete, all aquatics-based activities, as well as strength training and climbing activities will be offered out of the new Y. The Morgan Y will continue to operate until Phase 2 of the Names Y is completed.