YMCA Endowment Fund and Investment Committee
The purpose of the YMCA Endowment Fund is to encourage gifts that further advance the mission of the YMCA of Pierce and Kitsap Counties with the intent to provide organizational sustainability through varying economic cycles.
---
Meet the Investment Committee Members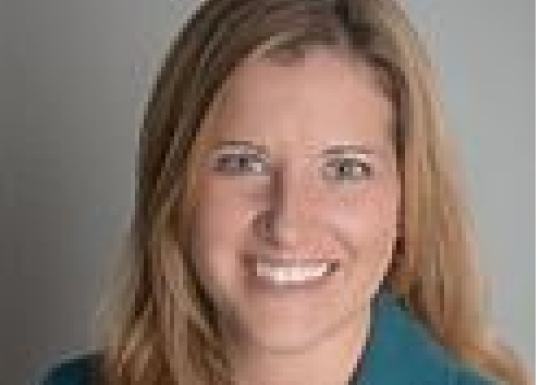 Teresa Bryant
Financial Advisor | Edward Jones
Business Background
Teresa has been with Edward Jones for over 21 years, managing her own office in downtown Bremerton and becoming a limited partner at Edward Jones.  She currently holds her FINRA Series 7 and 66 licenses along with being registered in several states to help stay connected with her long term clients.  She enjoys conducting educational events for clients, community members and other professionals on various topics related to financial planning, risk management and estate planning.
 
Teresa values relationships above all and works diligently to build long term partnerships with each client and their family. She feels is also very important to partner with other professionals like CPA's and attorneys, to help ensure our plans will compliment all aspects of the financial picture we're focusing on. Sharing expertise and best practices through regional training and programs is important to her.  
She also enjoys leading fellow colleagues at Edward Jones and have volunteered in many capacities throughout her years and currently serves by mentoring new Financial Advisors. 
Giving back to the community is very important to her, as she enjoys being a resource and connecting with many. Teresa is involved in the Bremerton Chamber of Commerce, the Bremerton Kiwanis Club, Boys and Girls Club of South Puget Sounds and the Mathis Guild for Harrison Hospital. Teresa is on the executive board for the Downtown Bremerton Association and the Bremerton Parks Foundation and also, the YMCA Endowment community.
Civic and Philanthropy Interests
"My husband Jeff and I are both from the Kitsap area. We have two children together, Tyson and Lexi. Our families' values and the YMCA's commitment to caring, honesty, respect and responsibility represent our core values.   We also happen to live a few houses down from YMCA Camp Lake Helena.  We believe in civic engagement and the importance of social impact for the good of our community.
I'm involved in the Bremerton Chamber of Commerce, the Bremerton Kiwanis Club, Boys and Girls Club of South Puget Sound, Downtown Bremerton Association, Salvation Army, and the Mathis Guild for Harrison Hospital.  I believe that making a difference for our neighbors and greater Peninsula region residence through the YMCA of Pierce and Kitsap Counties is critical for the health of our region."
 
Ian Hartley, MBA, AIF
Managing Partner at Westgate Capital
Business Background
Ian specializes in managing and overseeing all client relationships. Responsible for the firm's sales and marketing initiatives, Ian also sets investment policies and retirement plan offerings, in addition to supporting private wealth clients.
Serving the financial services industry since 1998, Ian previously worked at Merrill Lynch, Russell Investments, and The Hartford. Motivated to merge the technical and analytical side of business with the more personal, human side, Ian is inspired to help every client in need of his assistance.
With FINRA Series 7, 24, and 66 securities registrations held through LPL Financial, and Washington State Life and Disability Insurance license, Ian's experience is also backed by a BA in General Management and Systems Engineering from the U.S. Military Academy West Point, along with an MBA in Finance from the University of Washington.
Civic and Philanthropy Interests
YMCA of Pierce and Kitsap Counties, Morgan Family YMCA advisory council.
Despite his extensive industry experience, Ian might have imagined another career as a math teacher or football coach. Away from the office, he pursues opportunities to golf, ski, and run. Ian loves exploring new places with his family and volunteers his free time on the Morgan Family YMCA advisory council and his children's school commission.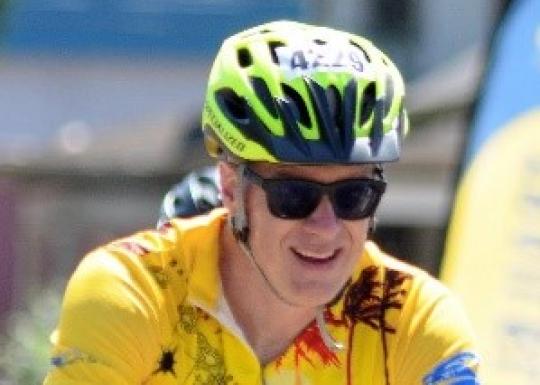 Steve Hibbs, Chair
Retired Laboratory Supervisor, Spectra Laboratories
Business Background
Before retiring in 2016, I was the laboratory supervisor for 29 years at Spectra Laboratories, an environmental and petroleum testing lab in Tacoma. I have not worked professionally in the financial services industry, but have a keen interest in all aspects of investing and financial planning, ever since my first paper route at age 10. What makes this opportunity attractive to me is that it resides at the intersection of investing and Christian stewardship. 
Civic and Philanthropy Interests
"Born and raised in Tacoma, graduate of Stadium High School and the University of Puget Sound, Bachelor of Science degrees in both Mathematics and Physics. I Joined the Morgan Family YMCA when it first opened and rejoined the Lakewood Family YMCA upon moving to Lakewood in 1994. I am currently a volunteer leader of an indoor cycling class.  My wife Becky and I are members of the YMCA Legacy Club and serve on the YMCA Legacy Committee.
We were married at St. John Bosco Catholic Church in Lakewood in 2002, where we have been active members there since 1993. I am currently involved in several church ministries, including the funeral ministry, counting (weekly collections) team, breakfast team, greeters, and maintenance of the meditation park. I also work with a group of volunteers coordinated by the City of Lakewood to help maintain Fort Steilacoom Park.  Previously, I served as treasurer, and later president, of the Fort Steilacoom Running Club.
Both retired, we are very physically active, which connects us deeply to the Lakewood Y, where we run, ride, swim, and lift weights. Athletic highlights include the Seattle-to-Portland and RAMROD bike rides, and running in both the Boston and London marathons. We have two active dogs, which also keep us busy."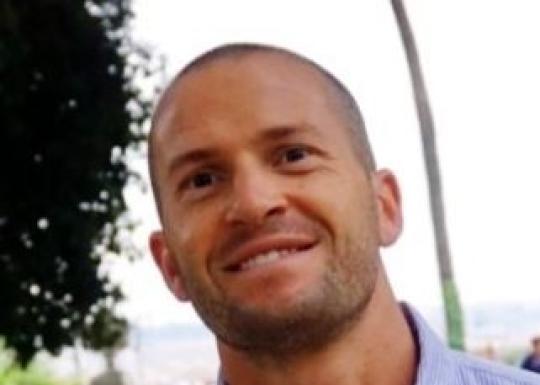 Skylar Houk, CFA
Investment Officer, Washington State Investment Board
Business Background
Skylar specializes in institutional portfolio management with a focus on alternative investments, predominantly private equity. Responsible for overseeing Washington State's pension, Skylar currently sits on or chairs 16 investment advisory boards which govern various investment vehicles, their strategies, and managers. These strategies span North and South America, Western Europe, and Asia Pacific, and vary across industries, company type, size, and security.
Serving public employees, such as teachers, fire fighters, and first responders since 2007, Skylar previously worked at two alternative investment advisory firms assisting many of the U.S.'s public pension funds with customized portfolio solutions, and was also an independent consultant advising new or young businesses seeking growth. Skylar is passionate about the sustainable stewardship of capital for the benefit of countless public servants who teach and protect us every day. In addition, Skylar has been a CFA® charterholder since 2013.
Civic and Philanthropy Interests
Skylar is enthusiastic about the health of our shared natural environment and providing a helping hand to those in need, having volunteered with Make-A-Wish Foundation, local food banks, and wildlife conservatories.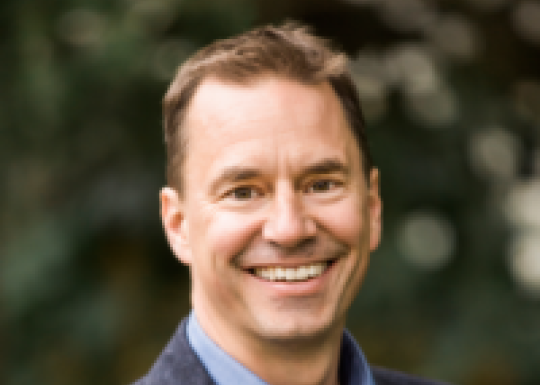 Dennis Jensen, CFA
Founder and Partner, Director of Research | Acuitas Investments
Business Background
Dennis Jensen has been with Acuitas, an investment management firm focused on multi-manager investing in global microcap and small cap markets, since founding the firm in 2011. As the Director of Research, Dennis is responsible for leading the investment manager research effort. Additionally, Dennis has portfolio management responsibilities and plays a leadership role in the day to day management of the firm.  
Prior to founding Acuitas, Dennis spent 16 years at Russell Investments, where he most recently served as Portfolio Manager with responsibility for over $10 billion in the firm's U.S. equity multi-style funds and large cap style funds. Before becoming a Portfolio Manager Dennis was a Senior Research Analyst, leading the firm's research in the large cap value and market-neutral equity areas, as well as having responsibility for the convertible arbitrage and market-neutral equity portions of Russell's hedge funds. 
Dennis holds a Bachelor of Arts in Finance and Business Management and a minor in Economics from the University of Puget Sound. He is a member of the Seattle Society of Financial Analysts.
Civic and Philanthropy Interests
Dennis and his wife, Tricia, have been active in the Tacoma community for many years, with particular interest in programs for youth development and providing opportunity for underprivileged youth. While raising their children in Tacoma they each coached many youth sports teams, participated in the PTA, and took leadership positions in various school fund-raising events. Additionally, they each have been mentors for the College Success Foundation. Their family has been members of the YMCA since 1999, and for several years Dennis and Tricia have been team leaders for the Morgan Family YMCA Annual Campaign.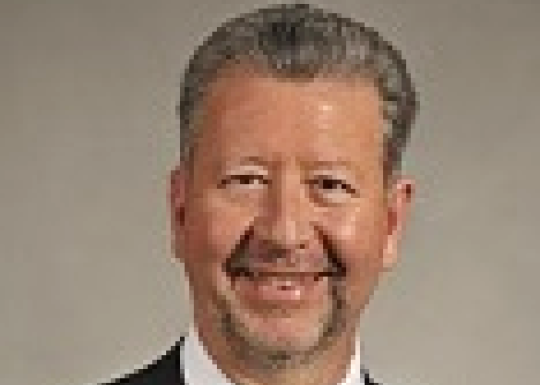 Tony Panagiotu, Attorney, CPA, Past Chair
Retired Former President, Panagiotu Pension Advisors
Business Background
Prior to Tony's retirement he was the founder and President of Panagiotu Pension Advisors (PPA).While running PPA for 30 years, Tony focused his expertise on creating customized retirement plans for clients ranging from small, closely held companies and professional practices to large NYSE companies. Under his tenure PPA served over 1,800 companies with over $3 billion of assets and employed 45 staff.
A lifelong Tacoma resident, Tony graduated from the University of Puget Sound in 1981 and UPS Law School in 1984. His first experience with the Y was in Y Indian Guides in first grade. 
Tony was a frequent lecturer and conducted annual professional seminars for CPAs, attorneys, and clients on various topics related to retirement plan law and plan administration.  He is also the 2012 recipient of the University of Washington Milgard School of Business Small Business Leader of the Year award and Distinguished Alumni award from the University of Puget Sound in 2013.
Civic and Philanthropy Interests
YMCA of Pierce and Kitsap Counties, former board member, current philanthropic advisory council member, member of the Y since 1977. He has been a Tom Taylor Family YMCA member since 2018 when he relocated to Gig Harbor. He also served as an advisory member to the South Sound Cancer Care Foundation and was formerly on the Milgard Business School Board. He is currently a Board member of Kitsap Bank.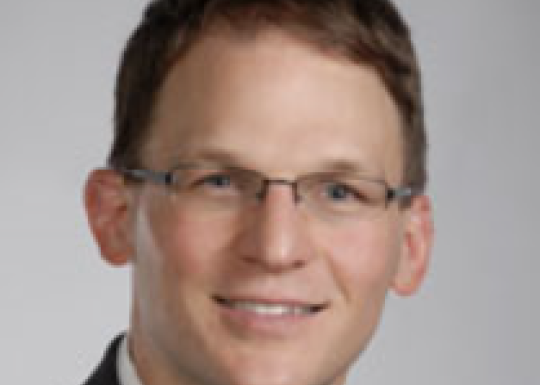 D. Chris Zocco, CFP, CTFA
Senior Vice President | Wealth Management
Senior Portfolio Manager, UBS
Business Background
Chris has been a financial advisor since 1995. He is one of the few certified financial planner professionals who also earned a Master of Science in personal financial planning. He provides comprehensive financial planning and asset management. Chris is a graduate of Seattle University.
Chris works with executives, retirees, and families who have created their wealth through owning and managing businesses. Clients retain Chris's services due to his thorough understanding and commitment to achieving their current and future wealth goals. While every financial situation varies in complexity, straightforward and understandable strategies are typically the best approach. Chris's focus will be to bring clarity to the client's financial situation and incorporate strategies that can be implemented efficiently.
Civic and Philanthropy Interests
Chris has many civic and philanthropic interests. These range from organizations that impact the health of community to seeing youth reach their full potential. In the 2010 era, Chris served on the Board of Trustees for the Thurston County YMCA for two years. He is a member of the Y and his family regularly uses the Morgan Family and Tacoma Center YMCAs.