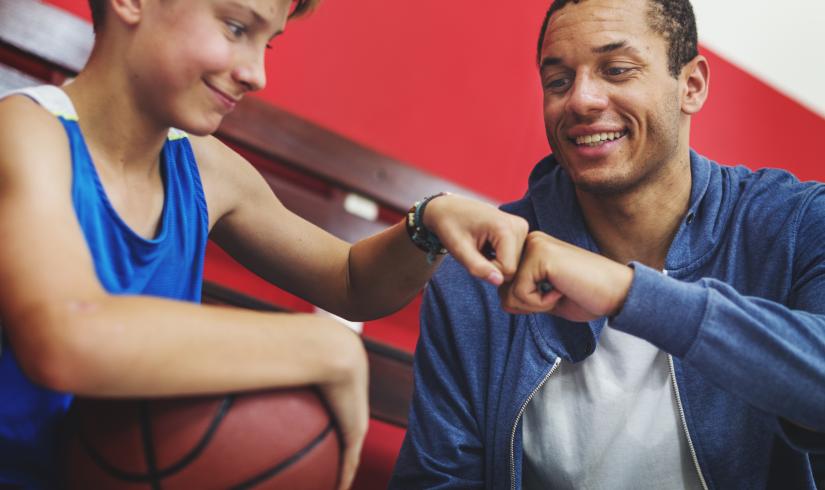 Creating a Safe Space for Foster Care Youth and Families at the YMCA
According to Child Welfare, more than 400,000 children in the United States are placed in foster care annually. In Washington state alone, over 20,000 children entered the system in 2020. To put that number into perspective, that's 1,667 children monthly.  
With the priority of serving youth and families within Pierce and Kitsap counties, the Y offers free memberships to foster care youth.  
Currently, 1,314 foster youth utilize their free Y membership and access other programs such as Child Care and the community development and youth development programs offered through the Center for Community Impact thanks in large part to donations made by members. 
For Barbara, who has been a foster mother for more than 25 years, the Y has provided solace for her kids.  
"It's a safe place to be, it's an active place to be, it's a healthy place to be. Those are the things my kids need. Every time I have the opportunity to help them get involved with the Y, at no cost, I do that. They really do enjoy it at many levels for that gift, and we really do realize it as a gift." 
To help the Y reach more foster care families, partnerships with nonprofits who share our mission and that support foster youth and families are vital. Amara, a local nonprofit offering resources for children and families within the foster care system, has been a long-time partner with the Y.  
"We are grateful for our partnership with the YMCA of Pierce and Kitsap counties, and for the free memberships it provides to children and youth in foster care," said Scarlett Aldebot-Green, Chief Executive Officer, Amara. "Enrichment activities like the arts and music, and sports programs can be especially beneficial for kids experiencing trauma because it helps keep them connected to things they enjoy. Plus, free swimming lessons help keep kids and youth in foster care safe around water. Thank you to everyone at the Y who helps make these free memberships possible."  
The Y continues to show up for youth in our community in a multitude of ways. Foster youth who have experienced more than enough hardships can find stability and community at any of our facilities or programs within Pierce and Kitsap counties.  
"The Y, at its core, is about serving its communities. We are a gathering place where everyone belongs. We offer a variety of programs ranging from fitness to arts to camp to swim lessons and so much more. We aim to provide access to these programs, remove barriers, and help people grow. In offering free membership to youth in the foster system, we can provide access to a consistent, care-free environment in which youth can learn a new skill, find a new passion, make friends, and have fun." said Megan Sala, Senior Director of Membership for YMCA Pierce and Kitsap Counties.   
Learn more about how to get free memberships for foster youth by contacting our membership team at 253-534-4715 or membership@ymcapkc.org.