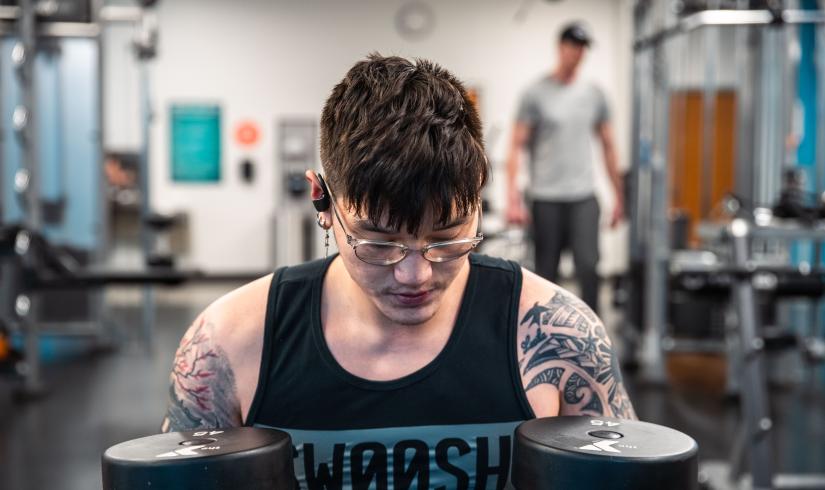 Spring is a time of renewal, and there's no better way to make a fresh start than by focusing on your health and fitness. When it comes to building a healthy body, strength training is key. 
Strength training is a hot trend in the fitness world right now – and for good reason. It's a great way to build muscle, burn fat, and improve overall health and fitness. Did you know that strength training can: 
Improve Bone Health 
Strength training can help increase bone density and reduce the risk of fractures. In one study from the National Osteoporosis Foundation, postmenopausal women who engaged in a weight-bearing exercise program for 12 months saw a 1% to 3% increase in bone density.  
Increase Muscle Mass 
Did you know that performing strength-training exercises for all major muscle groups is recommended at least 2 days per week? Strength training is shown to increase muscle mass and strength, which in turn leads to improved physical performance and a reduced risk of both falls and injury. According to the American College of Sports Medicine, strength training can increase muscle mass, power, and improve physical performance all while reducing risk of falls and injury.  
Reduce Risk of Chronic Diseases 
It should come as no surprise that strength training can reduce the risk of chronic diseases such as heart disease and obesity. In a study published by the Journal of Internal Medicine, it was discovered that participants who engaged in strength training for a minimum of 150 minutes per week achieved a 34% lower risk of type 2 diabetes compared to those who did not. 
Improve Mental Health 
Anxiety and depression are no match for physical fitness! Based on study published in the journal Frontiers in Psychology, resistance training was shown to produce a significant reduction in symptoms of anxiety. The study found that resistance training reduced symptoms of anxiety by an average of 20%! 
Improve Sleep  
Suffering from poor sleep? Hitting the weight room has been shown to improve sleep quality and reduce the risk of sleep disorders. In a study published in the Journal of Sports Science and Medicine, resistance training demonstrated a correlation with improved sleep quality and duration in older adults – by 20% and 27%, respectively. 
Strength training also helps to build muscle mass, which is essential for maintaining a healthy metabolism and keeping your body strong and balanced. It also helps to prevent injury and can improve your overall quality of life. 
At the YMCA, we know the importance of strength training, which is why we're offering you free access to our KickStart coaching program. With personalized coaching from our caring coaches, you can start building your strength and achieving your fitness goals this spring. 
Join the YMCA today and start your journey to a healthier, stronger you. This is your Y and this is your year!