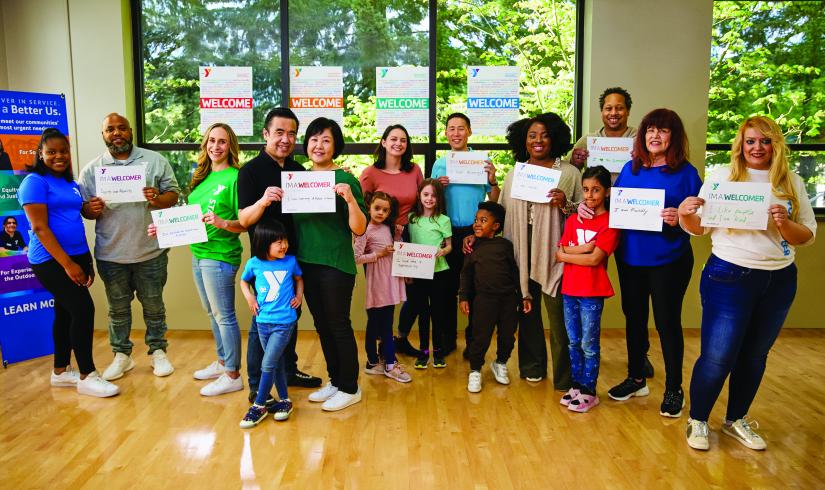 We've all experienced moments where we felt like we didn't belong. Together, we can change that. Belonging Begins with Us, the theme for 2023 Welcoming Week, aligns with the national Belonging Begins with Us campaign, which is supported by a broad coalition of public and private partners working to help create a more welcoming nation where everyone can feel like they belong. As we emerge from a tumultuous time in our nation's history, the theme reminds us that more unites us than divides us. Welcoming Week 2023 is an opportunity to foster connections and build bridges among neighbors so our communities can move forward in a spirit of unity and healing. We can all play a role in making sure everyone feels welcome. 
The Need for Welcoming Week  
With more than 44 million foreign-born individuals currently living in the U.S.—more than at any other point in history—it is imperative for the well-being of our communities that all neighbors have opportunities to engage, build mutual understanding and work together to create a better society for all.
The Y's Commitment & Role  
The Y is committed to helping all individuals, including newcomers, access the support and resources needed to reach their full potential. We believe that communities are at their strongest when everyone has an opportunity to contribute and work together on a shared vision for the future. Welcoming Week is a powerful expression of the Y's commitment to equity and community strengthening by building bridges between new Americans and their neighbors. In 2022, nearly 800 Ys hosted Welcoming Week events that reached thousands of people nationwide! YMCAs of all sizes and locations participated across the country, generating considerable coverage in media and on social media. 
Join Us 
This year, the YMCA of Pierce and Kitsap Counties is excited to be participating in Celebration on the Hill on September 10th from 12-4pm. This block party is hosted by Tacoma Community House, a nationally respected, community-based service center for immigrants, refugees, and long-time South Sound residents seeking enrichment and pathways to self-sufficiency. We're looking forward to partnering with a like-minded organization and hope you can join us!