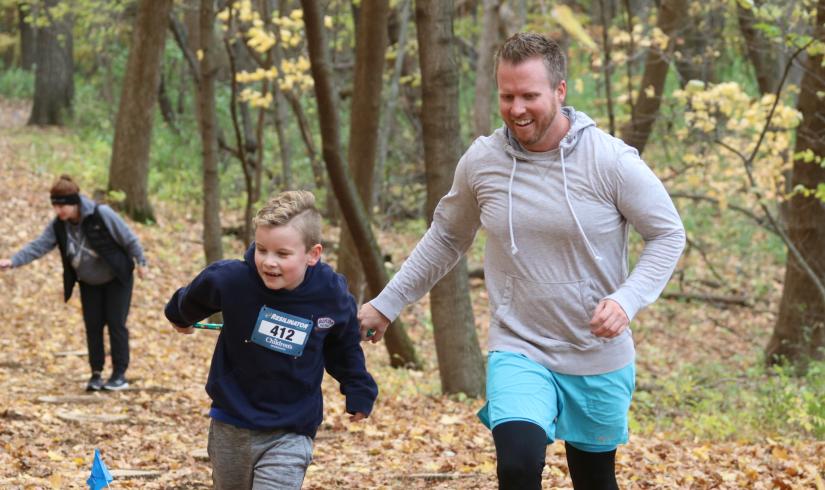 Sign up for the Resolution Run, a 5K race taking place on January 14, 2023, 9:00am, at the Haselwood Family YMCA. This family-friendly event is the perfect way to kick off the new year and make progress on your resolutions!
This is an awesome family fun run and we're excited to offer a memorable and enjoyable experience for all participants. To sign up for the Resolution Run, please do so online or in-person at the Haselwood Family YMCA. 
The course for the Resolution Run is a 5K, with less than half a mile on sidewalks, a mile comprised of two laps around the Central Kitsap trail. There is a slight uphill portion for 4/10 of a mile on the sidewalk, and the course returns the same way for the journey back. Please be aware that this is not a closed course. Runners will be on the sidewalk and should be mindful of cars on the route as they pass others. 
The race starts at 9am, with registration open now. Packet pickup will be available at the Haselwood Family YMCA on Thursday, January 12, and Friday, January 13 during Haselwood's operating hours. 
The cost to participate in the Resolution Run is just $25 and all participants will receive a warm knit hat featuring a Y logo while supplies last. We will also be offering hot beverages like coffee and tea to keep you warm before and after the race.
The race is open to anyone aged 8 and up, so it's a great opportunity for the whole family to get involved. Please note all participants must sign a waiver when registering or have a guardian on hand to do so. 
We're excited to have the support of the local fire department, who will be providing a truck to support the race. We hope to see you at the starting line on January 14 for the Resolution Run – sign up now to reserve your spot!