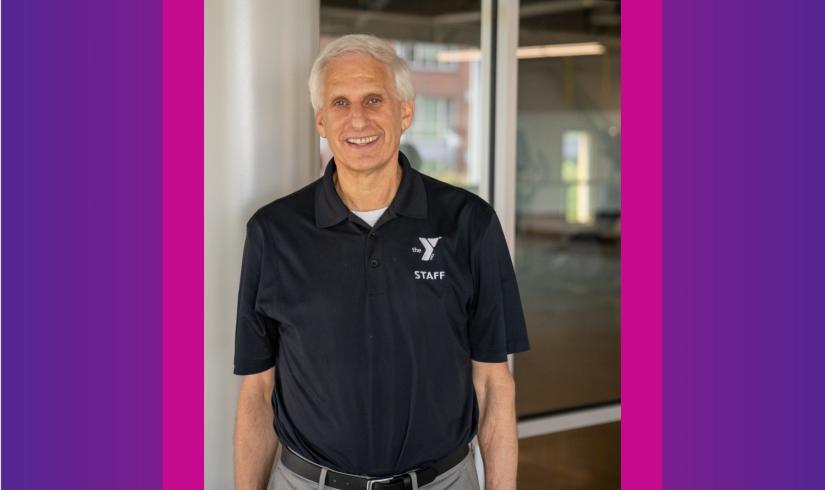 "That they may all be one." – John 17:21
Crafting A Cohesive Plan To Move Ahead
Back in September, as we were preparing to reopen our community centers for the first time in six months, we adopted the rally cry "One Y" to mobilize our organization. While having everyone on the same page with respect to safety protocols was critical, as was the collective care we needed to exert with each decision due to our limited resources, mobilizing as One Y became more of a defining way of work. It was an understanding that we needed to be in this together if we were going to come out of this pandemic in a healthy position. Brian Flattum has done a great job aligning the operations team to ensure they are operating with the same information. In addition, he has brought the other departments alongside operations to ensure we are more cohesive and have all the information needed to make the very best decisions possible. This is the most cohesive we have been as an organization in many years, if not ever. There have been many instances where the One Y way of work has elicited instances of support and cooperation extending far beyond our departments and centers. Staff have served in different capacities or traveled to other centers to help fill in wherever there was a need. There is no doubt that aligning ourselves more closely has put us in a position to take the next step in our quest to rebuild our organization.
Keeping Staff Aligned and Using One Voice
Even though Brian works hard to keep everyone aligned, it does demand constant reinforcement. As of last week, we just surpassed 1,000 active employees in our organization. As we bring on new employees, it is critical they understand how we operate and how they can contribute to our success as an organization. In a recent leadership meeting, Stephanie Roberts spoke to the importance of the cabinet structure in furthering staff engagement and empowerment. Stephanie highlighted the strength of the aquatics cabinet in building the aquatics structure, which has guided our entire organization throughout the past 10 months. The aquatics cabinet has had to process the Washington state guidelines carefully to create a safe and friendly environment for our community. All changes had to be reviewed by the team and communicated to everyone in the organization. This cabinet worked closely with leadership throughout the organization as well as the marketing team to ensure everyone was delivering the same message. Michelle LaRue has long emphasized the importance of having a common message shared throughout our organization. We are definitely stronger when we operate as a cohesive, aligned organization.
Working in Concert With School Districts
For many years, our Y has served the school districts throughout Pierce and Kitsap counties. Child Care, Camp Seymour, and the Center for Community Impact have been working hard to provide services for youth in the various districts, and even though we tried to coordinate efforts to work in concert with the schools, there was not as much crossover as we could, or should, have had. Currently, though, we have begun to coordinate our outreach with the schools, recognizing there is an opportunity to capitalize on funding, while also realizing the schools do not see us as separate entities of the Y and are requiring more uniformity from us. Chris Spivey has been playing a very important role in facilitating communication between our Y and the school districts. We see tremendous opportunities by aligning Child Care, CCI, and Camp Seymour as one to create synergies that will elevate our overall product. This fall, we will be working with Metro Parks, the Boys & Girls Club, and 17 other service agencies to provide services to 36 elementary schools within the Tacoma School District. We see an opportunity to package Outdoor Environmental Education, the arts, and childcare, as well as continue to serve middle schools with Youth and Government and the Brotherhood and Sisterhood programs. We are hopeful we can build a template that the other districts will see as vital to their students. Working in a different way, as One Y, will position us, as an organization, to have greater impact and potentially augment our current business model.
Securing Grant Opportunities
Last week, Toko Thompson shared that a good portion of the positive revenue we generated over the first two quarters was due to the large number of grants we secured for Child Care and Camp Seymour. Toko also pointed out there are even more opportunities to secure additional grants due to the Federal Recovery Plan provisions extended to many of our programs. Jessie Palmer has been leading this work for over 10 years, and has recently added a contracted grant writer to help us seize additional grants. Jessie is also working with Chris Spivey to identify grants to support our outreach work in the middle schools. For Chris, this is a new area of work, and for Jessie, he has the additional responsibility of leading the campaign to build the outdoor fields in Gig Harbor and Sumner, so having some additional support to help track the necessary documentation for each grant is critical. Deena Wallis joined our Y as the comptroller; she also has a breadth of knowledge and experience with the grant process. Together, Jessie, Chris, and Deena, as well as other key childcare and camp staff, will need to work together in order for us to successfully secure and process grant opportunities for our association. Working across departments is not necessarily easy, but the rewards from doing so will strengthen our Y.
Working With Volunteer Leaders and Continuing to Take Steps Forward
This Thursday, Harold Shea will play a lead role in facilitating our second all-association advisory council event for 2021. It is a critical event designed to strengthen the involvement of our advisory council members along with our board of directors. Our volunteer leaders are an essential part of our Y, and their leadership has been vital to our success. Harold and others will share important information so the volunteers have a better understanding of how they can play a more vital role in our organization. Including our volunteers is another example of how we are a stronger organization when we are able to work together as One Y. With their array of talents and skills, volunteers can give the Y a unique edge, particularly during a challenging a time like this.
As Toko shared in her financial report last Friday, our Y continues to take positive steps forward. With each step, we add another piece to rebuilding our Y. Each of you plays a critical role in this process. We climb this mountain together, as One Y. You are the difference. Thank you for your continued commitment.
#StayStrong #StayWithUs