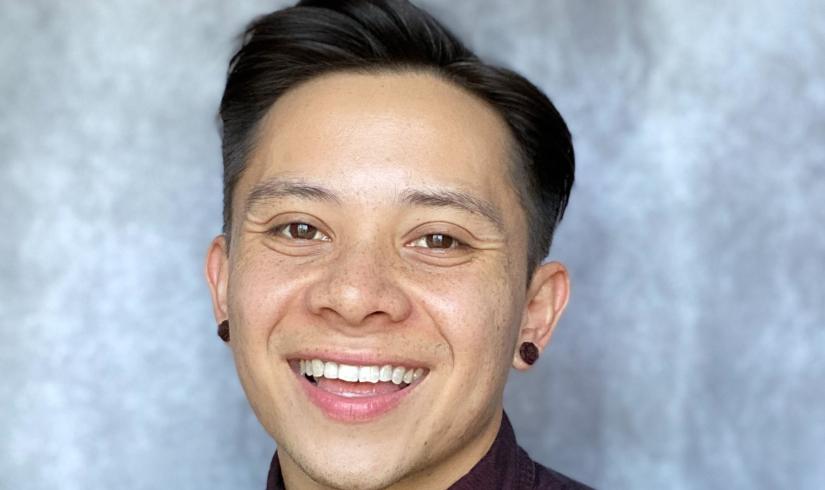 We are excited to share with you the selection of our new Tom Taylor Family Y Executive Director: Efrain Gonzales. Efrain will begin serving in this capacity starting June 19, 2022.
Efrain has been serving with the YMCA of Greater Houston for more than four years. Most recently, he served as Director of Operations, opening the Holcomb Family YMCA, an innovative outdoor concept facility. With more than 14 years of experience in non-profits, Efrain has served both civilian and military communities. Efrain has extensive experience as an aquatics professional as water has been a passion stemming from his youth, being raised in Hawaii. Being part of a military family, Efrain has had the opportunity to work for the Department of Defense and the Army Air Force Exchange Services, finding his love for non-profit work and servant leadership. During his career with the YMCA, Efrain has served in the YMCA of Silicon Valley and YMCA Greater Houston and is excited to start his journey in serving the YMCA of Pierce and Kitsap Counties. 
A Message from Efrain
"The longer I have had the opportunity to serve with the YMCA, the smaller I feel. In the past, feeling small may have been a negative feeling for me, but being surrounded by so many other servant leaders, vibrant volunteers, and incredible members has made me realize that feeling small can be a good thing. A great thing. A thing that can change your life. At the Y we each play our small part to create something special. Something rare. Something that moves you to be more, to do more. There are countless Y stories that I have had the privilege of being part of. I could not feel more inspired, motivated, and excited to learn about and create many more Y stories with you all at the YMCA of Pierce and Kitsap Counties. I am so fortunate to work alongside our amazing team at the Tom Taylor Family YMCA as we push forward to new heights and create a deeper impact in our community."
What's Next for Megan Sala
After serving as the Executive Director for the Tom Taylor Family Y since August of 2021 and 7 years of service to the YMCA of Pierce and Kitsap Counties, Megan Sala has been promoted to an Association-wide role and will now serve as our Senior Executive Director for Member Experience. 
A Message from Megan
"The Tom Taylor Family YMCA has served as my home for more than six years. I've had the opportunity to serve alongside a dedicated, creative, ambitious, and compassionate team who puts their heart and soul into serving the community and each other. I'm grateful for my time at our Y, for the friends I've made, and for the opportunity to serve the community in which I reside. It has truly been a pleasure. The Y has made a significant impact on my life and I am thrilled to be able to serve in a new capacity that will support our entire association by focusing on enhancing the member experience."