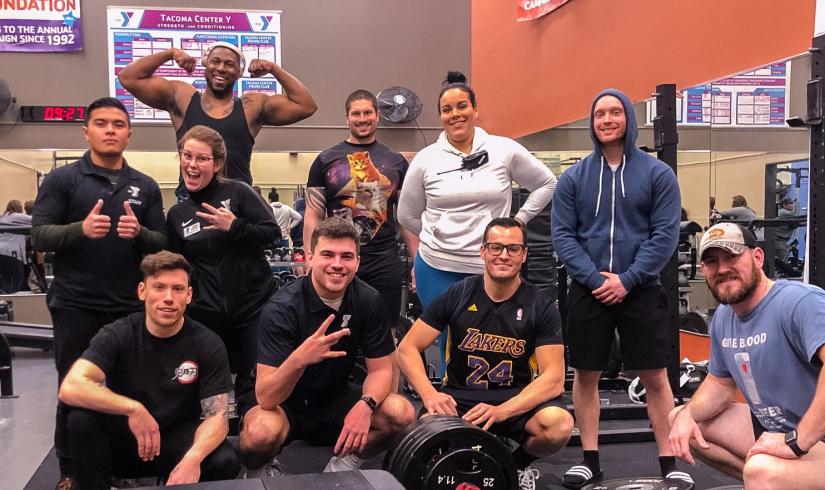 The Tacoma Center YMCA is celebrating 40 years of service to the community, and you're invited to join the party, connect with your community, and discover what makes the Tacoma Center Y so special Hint: it's the people! 
WHEN: SEPTEMBER 29 | 5-8pm 
WHERE: Tacoma Center YMCA 
🎉 FREE and OPEN to the PUBLIC, we'll be waiving guest fees so everyone can discover what makes the Tacoma Center Y community so special.  
🍧 We'll have food, drinks, snow cones, noon hoops showcase, line dancing, pool activities, live entertainment, and more! 
Celebrate All Week
Leading up to the event we'll have special activities every day the week of September 25, including special sessions for: 
🧜‍ US Masters Swimathon Relay Monday, September 25, see coaches for details.  
🌊Two pool parties with floaties and games, Wednesday, September 25, 7:15pm-close and Friday, September 29, 5pm-close. 
🏀 Noon Hoops Showcase on September 29, at the party 
‍💪 Special group fitness classes featuring 1953 themed music and attire  
🍰 Birthday Burpees September 29 at 12pm 
🏋️‍♂️ Strength Training  
🏆 Personal Record Week! Schedule time with the Y team and your besties to break your personal best and get up on the board. 
Nothing makes a party better than bringing a friend! We'll be waiving guest fees all day on September 29 so you can have some fun and spend time together swimming, sweating, or soaking at the Y. 
Check out stories from members and staff coming out leading up to the event!
Contribute to the Celebration 
Are you a long-time member at Tacoma Center? Maybe you love planning parties? We'd love to have your help. Whether you choose to give your time or your talents, we welcome all levels of support to help make our celebration even better and to continue serving the Tacoma community for years to come! 
Thank You to Our Sponsors 
If you're interested in sponsorship, please contact us.