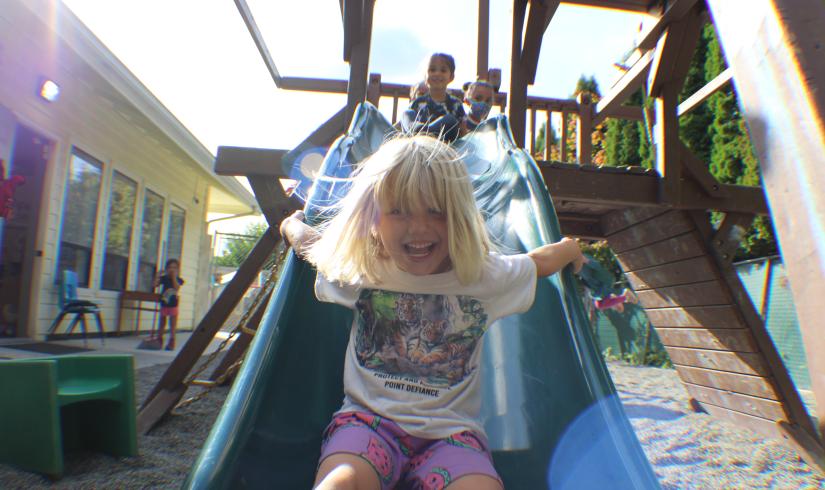 Expanding the UP Early Learning Center Programming to fit parents' needs!
The YMCA Child Care Programs are growing and evolving this New Year. The 
University Place Early Learning Center (UP ELC) is excited to announce a new Part Day Preschool programming in addition to major updates to the playground and classrooms.  
For Early Learning Senior Director Jennifer Wroblos, these updates come just in time for not only the holidays, but for the parents who need a more accessible and flexible childcare schedule.
"Because of the transformations due to COVID, staff turnover, and low child ratio, we decided to revamp the entire program. We are determined to implement the Early Learning Matters (ELM) curriculum and classroom arrangements, hire educated and experienced staff to provide a more welcoming and calming environment, and show families how much we care about them by giving their children a great education in a safe and fun environment." 
What Parents are Saying about the Early Learning Matters Curriculum
Utilizing the Early Learning Matters (ELM) curriculum, children in the Part Day Preschool can explore literacy, math, science, social/emotional development, arts, technology, and healthy habits to prepare children for kindergarten. This curriculum in particular was designed with parents in mind, giving them resources and workshops that extend the learning beyond the classrooms ann into their homes. 
Parent of childcare participant, Tran Le, has found the University Place Early Learning Center (UP ELC) facility clean and safe. Le describes her kids' experience as positive because they are surrounded by friendly staff and teachers whom they love and look forward to seeing. 
"My son's teachers are amazing, and I cannot ask for a better support system. The facilities are clean and safe. We get frequent updates/pictures of our children throughout the day. The director is very proactive at communicating with parents about the center's events and emergency staffing situations to ensure daycare is open daily. Thank you to everyone at the YMCA ELC UP!" 
The Importance of Serving Parents' and Kids' Needs
YMCA Child Care Executive Director Holly Tedford emphasizes the importance of listening to parents and serving to their kids through the improvements that have occurred this year to child care programs.  
"Our goal is to be transparent in communicating to and from families in our care. The Child Care team's priority is to give quality care that exemplifies our core values at the Y. Part of doing that is to take the time to listen to our families we work with daily. For the UP ELC, that relationship with our families is vital in providing quality care that caters to each child's needs, and in this case, each family's needs."  
 
With the need for more flexible programming that fits parents' busy schedules, the Part Day Preschool encompasses all the curriculum and activities that a full-time preschool would have, but with the benefit of a half-day program—morning or afternoon—to fit the needs of most schedules.  
Sessions are available for AM and PM programming for children ages 3 to 6. Registration is now open and can be accessed using this link below:  https://www.ymcapkc.org/child-care/early-learning 
For any questions, please contact Senior Director Jennifer Wroblos at jwroblos@ymcapkc.org or call the center at (253) 565-7551.