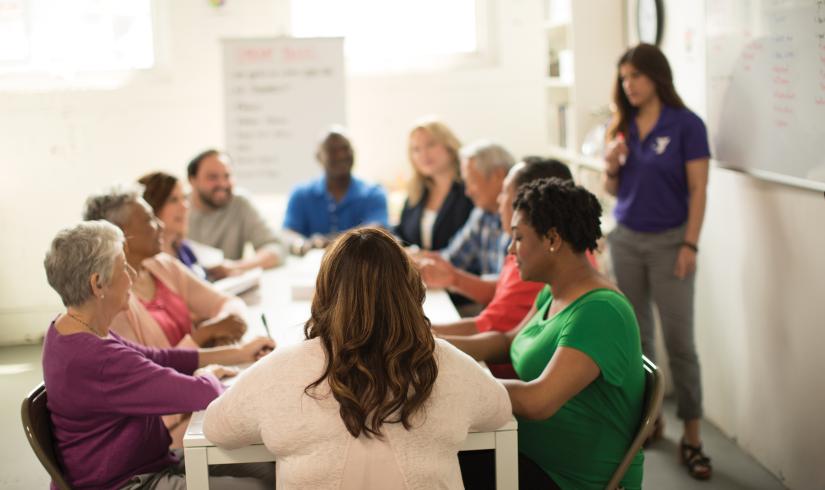 In November, National Diabetes Month — and World Diabetes Day (WDD) on November 14th — brings communities across the United States and globally together to increase awareness and educate communities about the impact of diabetes and inform people about the importance of screening. In Washington State alone, we have over 716,200 people living with diabetes and nearly 2 million people with prediabetes. As a result, diabetes is the seventh leading cause of death in our state.  
The YMCA is committed to helping our community gain the tools needed to make healthy lifestyle choices and reduce the risk of developing Type 2 diabetes; a serious and life-changing disease.  The YMCA's Diabetes Prevention Program provides a supportive environment where participants work together in a small group to learn about strategies for healthier eating and ways increase their physical activity in order to reduce their risk for developing diabetes.    
Research by the National Institutes of Health has shown that programs like the YMCA's Diabetes Prevention Program can reduce the number of new cases of type 2 diabetes by 58%, and 71% in adults over the age of 60.  
Since 2017, MultiCare Health Systems has offered a referral through the Y to connect patients with its chronic disease prevention programs. The evidence-based programs offered at the Y not only include diabetes prevention, but also childhood and family obesity intervention, hypertension management, fall risk reduction, cancer survivorship, weight management and Parkinson's management.  
Take your health into your own hands and enhance the days ahead. Access our Center for Disease Control approved type 2 diabetes risk assessment.  
For more information, please email reclaimyourhealth@ymcapkc.org or call 253-460-8931.