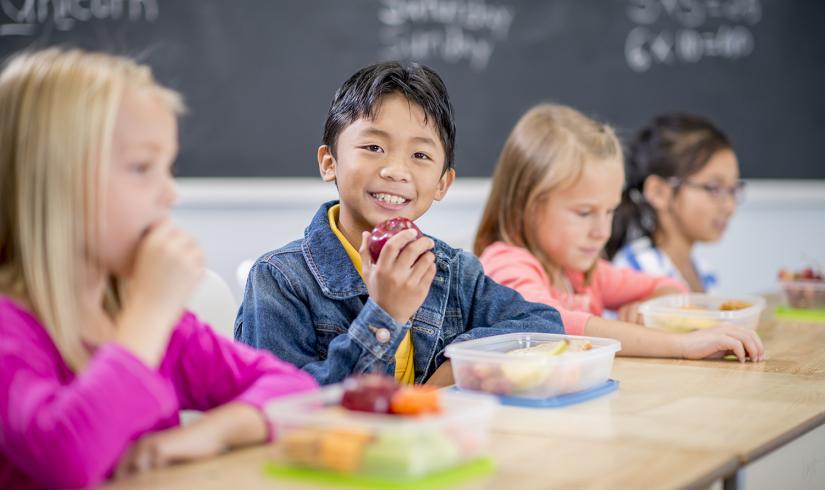 $39K+ Grant will Fuel Ability of YMCAPKC to Provide Breakfasts for Children in Kitsap 
TACOMA, Wash. – April 12, 2022 – YMCA of Pierce and Kitsap Counties (YMCAPKC) is being awarded a $39,382.37 grant from the Albertsons Foundation's Nourishing Neighbors Program. The grant is provided from funds donated by generous customers and will be used to offer breakfasts as part of YMCAPKC's Child Care program in Kitsap County.  
"We know that together we can make a difference for our communities and work to nourish our neighbors and seek to end the cycle of hunger in our communities," said Charlie Davis, President and Chief Executive Officer, YMCA Pierce and Kitsap Counties. "We're excited to partner with Albertsons Foundation in addressing this ongoing need. Our community's children deserve to start their day with a nutritious breakfast so they may succeed in school." 
The YMCA of Pierce and Kitsap Counties serves breakfast to 200 children across Kitsap County within six of its locations, often including granola and fruit.  
"We're pleased to partner with the YMCA of Pierce and Kitsap Counties to address hunger issues in the community," said Sara Osbourne, Director of Public and Government Affairs, Safeway & Albertsons. "Nourishing Neighbors, together with partners like YMCAPKC making our neighborhoods better for our most vulnerable community members." 
Nourishing Neighbors is a charitable program of Albertsons Foundation. The program aims to eradicate childhood hunger in America by keeping food banks stocked and supporting meal distribution programs at schools. In 2020 Nourishing Neighbors enabled 350 million meals, invested $10.4 million in schools to feed kids, and provided $9 million towards empowering BIPOC communities through hunger programs. 
Learn more about the YMCA's local efforts to address food insecurity and support the health and development of youth at ymcapkc.org. Lend your support to YMCAPKC please visit ymcapkc.org/donate.