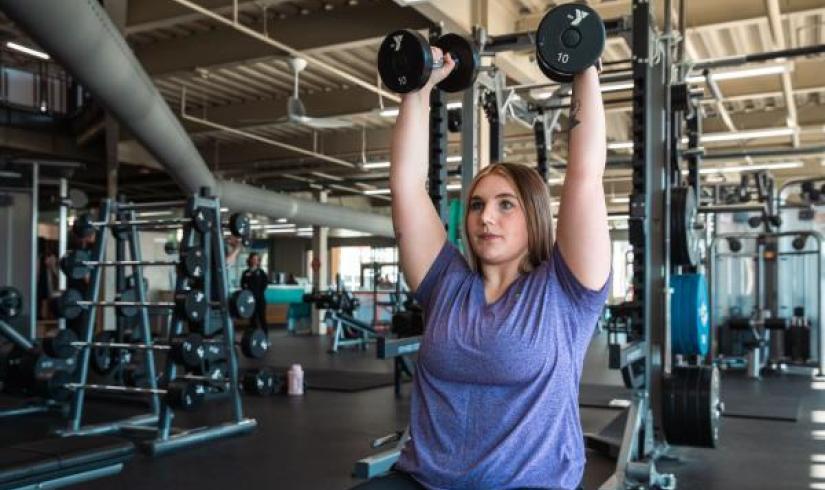 The Study: A Better, Stronger, Faster Gym Experience 
The prevalent strength training trend that we are seeing in fitness and wellness is part of our significant focus on improving member experiences. As a part of this effort, the YMCA of Pierce and Kitsap Counties conducted a data-driven study to better understand the fitness journey of our members—and the results are extraordinarily insightful.
Our partner in this study, Track My Gym, tagged all of the gym equipment at our centers to track usage over several weeks. The resulting data focused on usage patterns and movements of members through the facility from machine to machine. The output included heat maps of equipment that was in use, hour-by-hour over the course of a full day, and determined whether or not those machines were over- or under-utilized.
The Findings
In unison with the strength training trends occurring nationwide, we learned that, for example, platforms with racks and cable stacks have very high usage. This data point, and all others, is consistent across all locations and at all times of the day. In addition to the usage and movement data, we also surveyed nearly 1,000 members to validate the data we received.
The Fitness Journey Has Changed
The data study we concluded validated that the fitness journeys for many members have changed in comparison to the floor layouts of our weight rooms and gym workout areas. Here are some important discoveries at our centers:
More active older adults (AOAs) and women are working out
More members are using strength equipment versus cardio equipment
Some cardio equipment is overly available whereas strength equipment is too busy and creates wait times, especially during peak hours
There is an opportunity to balance the availability of equipment, as well as create more efficient paths to accommodate the movement trends throughout the workout zones
Investments in flooring would help improve the overall fitness journeys
The Gym Enhancement Project
We are using this new data and discoveries to implement refurbishments and install new flooring in the gym workout zones in early May at two community centers: Tom Taylor Family YMCA (Gig Harbor) and Gordon Family YMCA (Sumner). The disruptions will be minor and the work at each center will take up to one week. During this time, alternative zones will be set up so that members can continue to work out.
We will also make equipment and layout adjustments at the Haselwood Family YMCA (Silverdale) and Mel Korum Family YMCA (Puyallup) community centers with minimal to no disruptions; however, new flooring will be installed at Tom Taylor and Gordon, which requires more time.
Our Goals for Members
Improve the overall member experience
Enhance the portfolio and availability of strength equipment
Reduce the amount of time to wait for popular equipment
Better match the movements of members during workouts
Update flooring to improve the optics and functionality of the weight room
Finally, it is especially noteworthy that the data from our study perfectly matches the aggregate data from Track My Gym over the course of more than a decade (2010-2022) of studies.
Stay tuned for updates on the types of new and additional equipment in a follow-up blog post and in communications to members. We hope you are as excited about these upcoming enhancements as we are to improve member experiences.