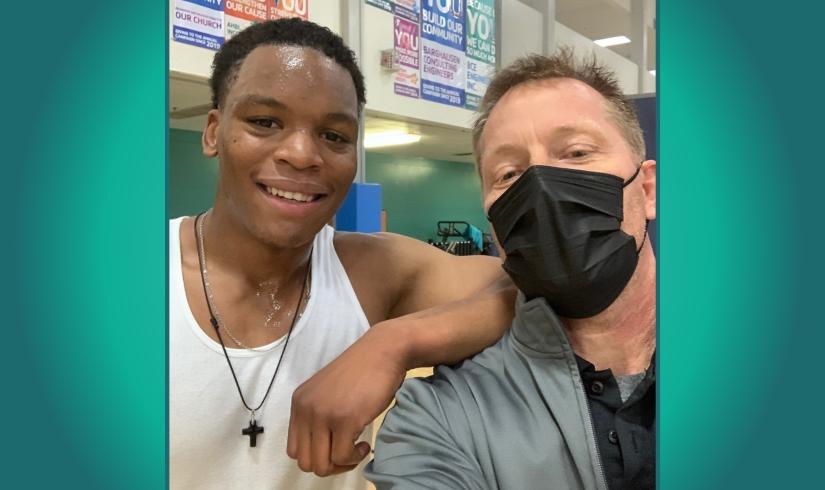 During its most financially devastating time in modern history, the YMCA of Pierce and Kitsap Counties has stepped up to serve the community where it is needed most. 
Hi, my name is Toby.
I am a 30-year member of the Y. For the past 10 years, I am proud to say I have worked for the Y in a variety of roles.
Pre-pandemic, our Y was a premiere non-profit organization in the Pacific Northwest. The YMCA of Pierce and Kitsap Counties was the twelfth largest Y in the country. With nine community centers, 40 childcare sites, and two summer camp sites, the Y was serving more than 125,000 individuals.
I have always been proud to tell people I work for the Y. We help people find their way to healthier living. We make people feel welcome. We help people reach fitness goals. We help seniors connect. We help teens find their passion, their voice, and their sense of purpose. "For ALL" are the last two words of our mission statement, but we treat them as the most important two. If you cannot afford the Y, we will provide a Y Experience Scholarship to make sure you can.
COVID-19 hit the Y hard.
I know we are not alone in this, but we are a place dedicated to building community, a place where large groups are encouraged to cycle together, to swim together, to Zumba together. For now, togetherness is not an option. Suffice it to say COVID restrictions brought the Y to its knees financially. On March 16, we had to close our doors. Most of our 3,000 staff were furloughed. Although the Y hung on as long as possible, many staff were eventually disengaged. That was one of the darkest times for all Y staff. Our President and CEO Charlie Davis took it especially hard. Working at the Y has a family feeling amongst staff. Telling a 30-year employee they no longer have a job was beyond tough.
So, with heavy hearts, Y leadership are determined to find a safe way to re-open our doors, to continue to serve our community like we have for more than 135 years, and to show up in our community where we needed most.
I want to highlight a few areas where the Y is making a positive impact:
Emergency childcare: Since March 16, our YMCA has been providing free emergency childcare to the children of health care workers, first responders, and essential personnel.
Meals program: The Y is providing free meals to children and homebound seniors facing food insecurity.
Y on the Fly: We have equipped one of our camp buses with wifi. Y Staff drive this bus into underserved areas to bring healthy meals, educational support, and health safety to children.
Virtual health and fitness services: We have been offering free  virtual health and wellness services to individuals - mostly seniors - who have been isolated from social connections. We have also partnered with local mental health providers to offer grief and stress counseling for those dealing with the effects related to COVID-19.
Homeless support: In partnership with Valeo Vocation, we have been offering services to our homeless population in downtown Tacoma, Lakewood, and Puyallup. These services include free health screenings, showers, clothing, laundromat tokens, and meals. I could go on about the Y all day.
I could tell you how so many depend on the Y for their health, for their child's development, and for their emotional well-being. I am so proud to be part of an organization that puts the needs of the community first. I am so proud of the hearts, and the discipline, and the fight that our staff show up with every day. Please join me in supporting the Y this #GivingTuesday, December 1. Stay Well. Stay safe, and I will see you at the Y soon.
Toby Roberts
Director of Philanthropy
YMCA of Pierce and Kitsap Counties
---
#GivingTuesday is December 1! We're proud to be a part of this global celebration of giving.
In this time of uncertainty, there's a fundamental truth that gives us hope - that together we can do extraordinary things. Join us on #GivingTuesday and let's rally to support kids in our community through distance learning and physical activity at the Y.
#GivingTuesday is an opportunity for people around the world to stand together in unity — let's rally to support kids in our community through distance learning and physical activity at the Y.