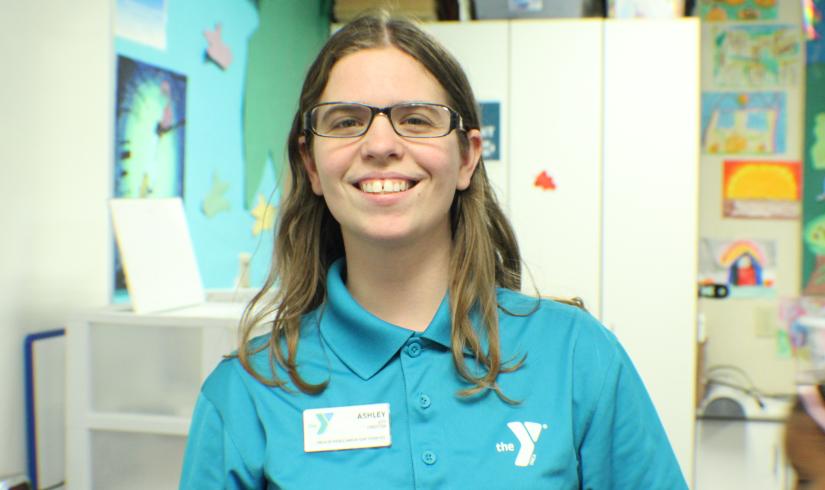 Staff Spotlight: Meet Ashley Nelson, De'Sean Brooks at Delong Elementary  

Ashley Nelson's Passion for Early Childhood Education 

TACOMA, Wash. (YMCAPKC) -- Before working for the YMCA, Ashley Nelson worked at Safeway while attending Pierce College, where she discovered a passion for early childhood education. Then, encouraged by her brother, who is a swimming teacher for the Y, Nelson took the leap and began working as a swimming instructor as well.   

"I wanted to do something that I studied, and I've worked with kids from an early age. I've always felt like a kid at heart. Working at the Y is like a dream job because I get paid to be with kids and have fun," said Nelson. 
Through her work as a swim instructor, Summer Day Camp teacher, Site Leader, and now a Site Director, Nelson's fifth YMCA anniversary is next month. 

De'Sean Brooks' Long-Lasting Community Ties

For Site Leader De'Sean Brooks, it's not about the pay but the experience with the kids. As a former YMCA kid, Brooks found his way to the YMCA through his cousin.  

"I originally wanted to be a Youth Sports coach, but somehow I found my way into the Delong program, and everything just fell into place after that," said Brooks. 

Growing up in Tacoma, Brooks developed a long-lasting community tie that has helped him develop the robust program we see today at Delong Elementary.  

"The majority of our kids are siblings, and even when they grow out of the program, there's usually a younger sibling coming into the program," Brooks added. "So, most of the kids I look after are from those families, friends, and people I know in the community. They trust me, and I get to see them grow up."

What People are Saying about the Delong Program & Staff  

According to parent Kevin Jorn, the Delong staff gives five-star care, "They are doing great; my son enjoys his time with them, and I think they are delightful as well as engaged. I also admire their patience: five gold stars each."  

Before the arrival of Nelson and Brooks, the Delong Before and After School program was going through a pivotal transition with Site Directors and a lack of student engagement.  

However, Program Director Miranda Gjerde nowadays describes Delong's program as a classroom full of passion. "De'Sean and Ashley have been with the YMCA and serving Delong families for over 3 years. They have been a critical part of our child care team." 

"Watching Ashley manage her classroom and have conversations with students has been amazing. The children are so happy that Ms. Ashley has such an organized Program that the children often argue over which classroom jobs they get to do that day," said Gjerde.
"De'Sean has also been a consistent face for the children. He takes pride in how his classroom looks and spends lots of time decorating for the kids. He believes in holding children accountable and teaching them to be responsible leaders. The passion that these two have for their school and their children shows in their classroom and the smiles of children."  

What Delong's Before & After School Care Program is Like

The culture within the Before and After School Program is described as fun, creative, and collaborative. Both Nelson and Brooks aim to provide lessons that teach kids while also having an element of creativity.  

"We try to have lessons about life, which teaches them morals and responsibility," said Brooks. 

One example was their reuse, reduce, and recycle project. Children would bring used items from homes, such as an empty water bottle, toilet paper roll, or magazines, and recreate them into something useful.  

"For this project, they saw that things can always have a second use or lifecycle. It was fun and creative, but the big takeaway was the impact of our waste and what we could do at home to reduce, reuse, and recycle," said Nelson. 

Walking into the Delong Before and After School classroom, the walls are covered in art and projects created by the YMCA staff and kids. Creativity oozes throughout the walls from giant paper cut-out trees and seasonal projects and positively impacts the children within them.

For the coming year, Brooks and Nelson hope to continue and expand that creativity with each child in their care. When asked about the future, both Nelson and Brooks look no further than where they are after four years; they're still committed to growing the program and caring for the Delong kids.