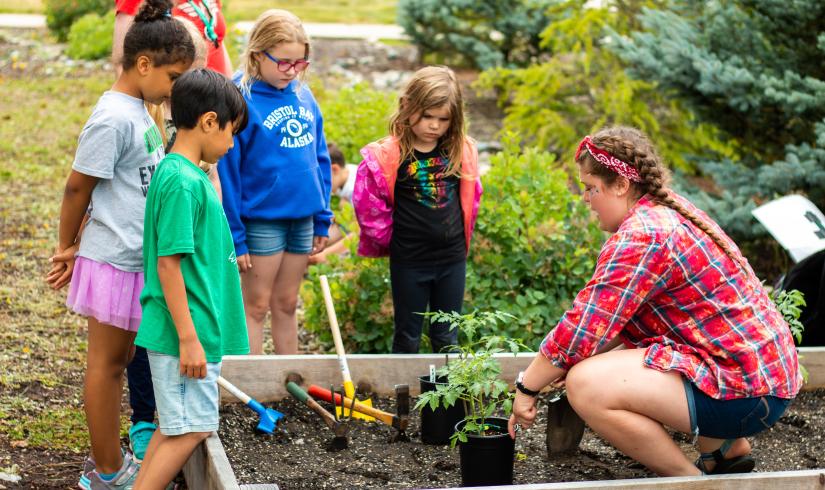 August is National Family Fun Month!
Spending time together benefits the health and well being of our families and communities and it creates opportunities for growth and learning with our loved ones. The Y is committed to empowering all people to reach their potential through Y programs and collaborations.  
Peruse this list to find free, easy activities to enjoy using your Y membership with the whole family, each day in August. 
Daily activities for August 1 - August 31: 
1. Sign up for an art class
View our available classes and tap into your artistic side!
2. Have a picnic 
3. Read a book 
4. Make sun tea 
5. Play Pickleball
Many of our community centers have Pickleball open court times. Check our schedules and play at the Y!
6. Try a new recipe 
7. Skip a rock on the water  
8. Volunteer
There are many ways to volunteer for your local Y. Find opportunities available now.
9. Eat a fresh berry 
10. Have a game night 
11. Watch a movie in the backyard 
12. Go for a walk or run
Beat the heat using an indoor track or on the treadmill at one of our community centers.
13. Go swimming
Pool schedules are available so you can attend a class, swim laps, or enjoy the water during the Y's Open Swim.
14. Attend a Farmer's Market 
15. Look at the stars 
16. View public artwork
Enjoy your local community's public artwork, like Tacoma's Umbrella Mural at 216 Puyallup Ave, Tacoma, WA 98421. Photo courtesy of Tacoma Arts.
17. Bake a treat 
18. Roast fresh corn 
19. Identify an insect 
20. Take a bike ride
Indoor or outdoor, it's always nice to take a bike ride. Our community centers have both stationary bikes and cycle classes available.
21. Paint or draw
22. Stretch or do yoga
Many of our members find yoga to be a valuable part of their health and wellness goals. Find a class today and learn more!
23. Play H.O.R.S.E.
Horse is a basketball shooting game where players take turns shooting at the hoop from different spots on the court. It can be played with just two people attempting to duplicate each others' shots, and getting a letter toward the word 'HORSE' for every failed attempt. Try it out using the basketball courts at one of our community centers.
24. Identify a plant 
25. Play in the back yard 
26. Go to the beach
Join the Y for a special yearly event called The Plunge, as we walk, run, or bike to Owen Beach in Tacoma and take a dip in the Puget Sound! Stay tuned for details.
27. Walk a dog or pet 
28. Support a small local business 
29. Make sun prints 
30. Write a note or letter  
31. Share your favorite summer memory
Enjoy this list? Share a photo from your Family Fun Summer and tag the YMCA of Pierce and Kitsap Counties on Facebook or Instagram!
Join the Y all month long as we promote health and wellness by spending time with our families and friends. By prioritizing making memories and exploring our neighborhoods with loved ones, we can focus on empowering young people and inspiring action in and across communities. The YMCA of Pierce and Kitsap Counties encourages every one of our members to participate in National Family Fun Month!