Adapting To State Restrictions
We are thrilled to offer indoor and outdoor workouts within the new guidelines. No reservation required to access cardio, strength, and free weight equipment. Capacity is dependent on room space and identified in each area.
The Y is committed to creating a safe environment for everyone and supporting the state's efforts to slow the spread of COVID-19. Please honor the state guideline at the Y by wearing your mask indoors and outdoors and while working out.
Why does the Y require wearing a mask at all times, including indoors, outdoors, and while working out?
We understand the state guidelines change often and sometimes lack clarity, which can create confusion and frustration. Our intent is to provide clarity and create a safe environment in collaboration with Y members and staff.
The Y is currently following the Fitness and Training COVID-19 Requirements released by the Governor's Office in January 2021. These requirements state: "Masks required for staff and participants at all times." The full document is available at coronavirus.wa.gov. We also follow guidelines from the state regarding the requirements of a face covering:
A face covering must:
Fit snugly against the sides of the face;
Completely cover the nose and mouth;
Be secured with ties, ear loops, elastic bands, or other equally effective methods;
Include at least one layer of cloth, although multiple layers are strongly recommended;
Allow for breathing without restriction; and
Be capable of being laundered and machine dried without damage or change to shape.
Face shields may be worn over a face covering that meets the above requirements.  
This means a mask must be worn while at the Y, however, we offer a variety of virtual programs and classes for all ages that can be taken from the comfort of home.
Visiting the Y | Steps for Success
Activate

your YMCA membership or

join online

.
Review safety and etiquette guidelines for the

facility

 and/or

aquatics center

.
Stay home if you're experiencing any COVID-19 symptoms or have been exposed to COVID-19. The Centers for Disease Control and Prevention and state public health officials encourage seniors and members of vulnerable populations, including those with underlying health conditions, to stay at home.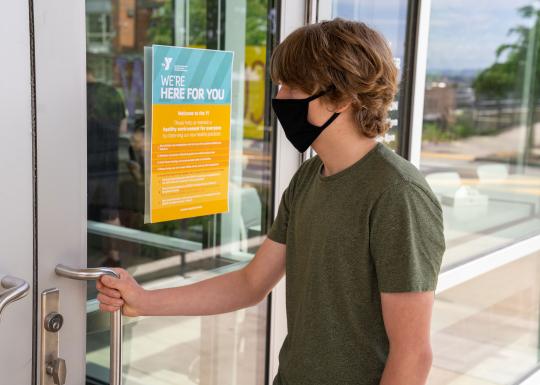 Planning Your Visit
See our new policies to keep you and your family safe as you visit the Y.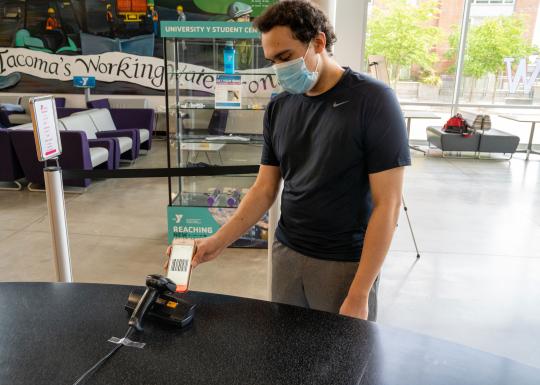 Community Center Amenities
To keep members and staff safe, here are some changes to our expectations, facilities, and offerings you'll see when you visit the Y.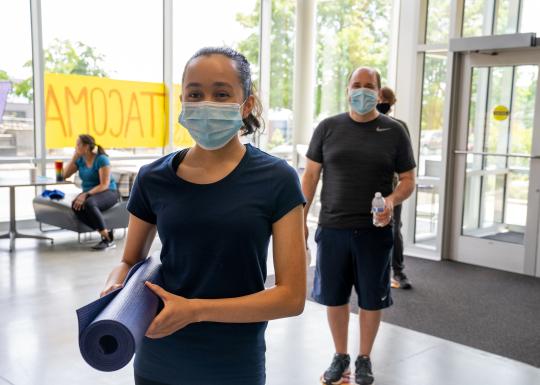 Frequently Asked Questions
See reopening updates and frequently asked questions about how you can reconnect with your Y community.