FIND YOUR CIRCLE. FIND YOUR Y.
Stop by the Y with up to three times free with your guest pass and review important
information below to find an active and enthusiastic community ready to welcome you!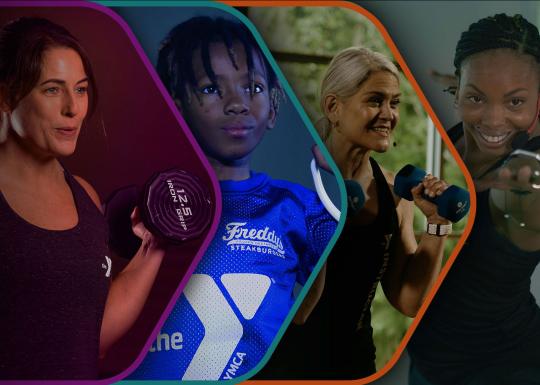 Virtual Classes
YMCA360 offers hundreds of on-demand and live classes for members of all ages, interests, and activity levels that bring you the Y anytime, anywhere.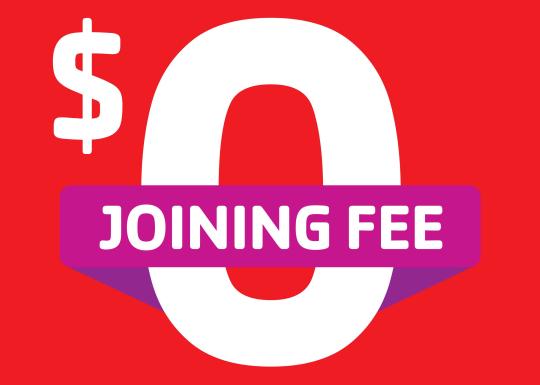 $0 Join Fee
A supportive community, wide variety of facilities and equipment, hundreds of classes and programs are included in your membership.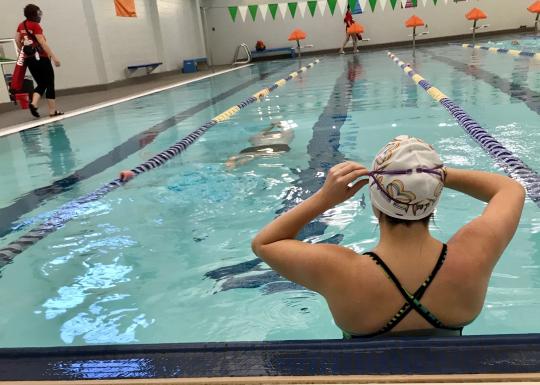 Aquatics Programs and Classes
Enjoy your time in the pool with open swim, lap swim, and water exercise classes.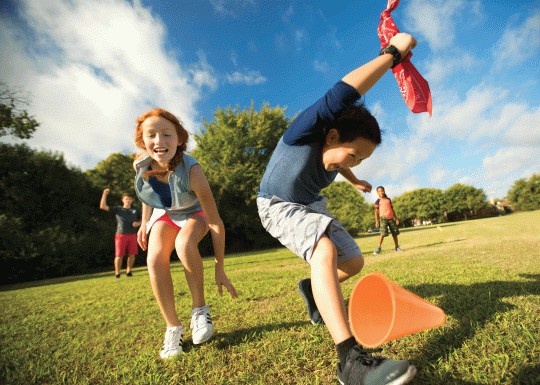 Family and Youth Programs
Find youth programs that fit your family's schedule and interests like summer day camp, sports clinics, arts workshops, swim lessons, dance, visual arts, gymnastics, performing arts, teen leadership programs, toddler gym, and PE.
Meet your fitness goals
Work out with state-of-the-art strength and cardio equipment or get your heart pumping and workout with a personal trainer or join a group exercise class.
Healthy Living Programs
Find community and support with weight loss, diabetes prevention, youth and senior health initiatives, and spiritual and emotional support programs.
Guest Information
All guests must adhere to the Member Code of Conduct and the posted rules within the Y.
All guests check in at the Welcome Center.
Photo ID is required for ages 16 and older to access the Y.
A parent or guardian signature is required for all youth ages 17 and younger to enter.
Completing Your Waiver
Complete our online form and waivers prior to your visit or upon your arrival in person at your local Y. There may be up to a 15-minute wait for in-person signup.
Waiver is valid for one year.
Complete Your Online Waiver Form to save time when you visit the Y.
Our Commitment
The YMCA of Pierce and Kitsap Counties is a champion of vibrant, healthy youth, families, and communities, and aspires to be the community gathering space where all people have the opportunity to thrive and achieve their full potential.
The Y stands for nondiscrimination, diversity, inclusion, and equity. We welcome all people regardless of ability, age, background, ethnicity, faith, gender, gender identity, gender expression, race, or sexual orientation. We are dedicated to removing institutional and systemic barriers that result in oppression and racism.
The Y will work with communities to help create strong infrastructures for under-resourced, underserved, and underrepresented populations.
The Y will build civic vitality by being a voice of community and supporting members to be powerful allies on behalf of their communities.
The Y will be accountable to marginalized communities by creating equitable and sustainable environments through our programs and services.
We believe that, in a diverse world, we are stronger when we are inclusive,
when our doors are open to all, and when everyone has the opportunity to learn, grow, and thrive.