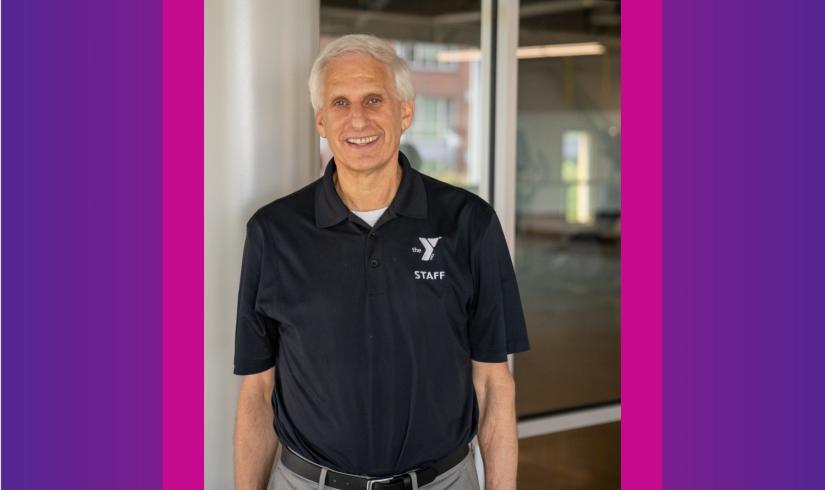 "Count it all joy, that the testing of your faith produces steadfastness. And let steadfastness have its full effect, that you may perfect and complete, lacking in nothing." – James 1:2-4
Early on in this journey, which now covers 228 days (174 days closed, and 53 since we reopened), I picked up the word "reset" to describe our response during this timeframe – perhaps because I knew we would have no alternative. I looked at resetting our organization as an opportunity, and I did see our ability to reset as being critical to our long-term viability. I also knew resetting our organization would not be easy and would present many hurdles. We have long operated in a climate of possibilities, and to be more selective would be uncomfortable for many of us. One of our biggest challenges as an organization is our inability to say "no" to new ideas, but now our resources are severely restricted, forcing us to exert great care in every action we take. It has been exhilarating to see the endless possibilities in our work and working toward "yes," but now we must be more cautious in our actions. This is a new way of work for our organization.
Equally difficult has been our ability to prioritize our work. Not-for-profit, mission-driven organizations, by nature, always want to do more than they are able to accomplish (there are always more needs than resources). Chief Operating Officer Brian Flattum has done a great job honing our focus, concentrating on services we can offer safely and will meet the members' needs most immediately. With member participation being limited, Brian is also being very calculated in how many staff we can reengage. This has been a carefully thought-out process, and it has proven to be very effective. The focus has been almost exclusive on rebuilding the membership, which has been our economic engine forever.
With the in-person component severely compromised, innovation has become key to rebuilding our membership model. As soon as our doors closed, our team began offering services to our members online. Though it was good to keep our members engaged, we realized we needed to be more strategic in developing our virtual platform (or as University Y Student Center Executive Director Michael Marquez points out to me: "We need a plan"). Michael has been the point for developing that plan, working alongside Association Arts Director Lynn Wilmot-Stenehjem, Director of Strategic Engagement and Marketing Michelle LaRue, and Chief Information Officer Bruce Caudill to carefully perfect it. As the process has progressed, we have steadily improved its delivery. The virtual platform is now a strategic priority for our organization, one that will prove critical for our future success. As part of that strategy, I have determined it critical to invest in the platform's development. We have invested in equipment and allocated valuable staff resources to develop and operate it. In addition, I have chosen to invest in the development of a unique facet of this platform – the community café. Association Mission Director Janele Nelson has been working with a design team and FINAO, a third-party vendor, who are designing the app to ensure its inclusion into the overall virtual experience (Janele has also included board oversight to help guide the process). This investment is a bit of a risk because we face challenges to integrate it into our infrastructure. It also requires a financial investment, but we have raised money to help fund it thus far. It is critical, but risky, to be calculated in our efforts to innovate. I do feel we must evolve to remain relevant, but it is certainly something I have to navigate carefully.
As part of our reset, we continue to clarify our priorities. Throughout the closure period, childcare was the primary service offered by our Y. YMCA Child Care delivered services to essential workers even though we were not compensated; we have been promised compensation by the governor's office and are awaiting the funds – the receipt of those funds will be crucial to our financial stability. Childcare continues to be an important priority for our association, as it shifted into providing critical support to the families through the challenges posed by the pandemic. In the next few weeks, Child Care will be opening a new early learning center. Chief Financial Officer Toko Thompson and YMCA Child Care Executive Director Tara Harkness have been working on this project for over a year, with support from the board. We took on this new project because we felt it would address an important need in the community. It was another risk, but it was one we felt would benefit our organization. For the past few years, we have offered early learning services at our mobile units on the Mel Korum Family YMCA grounds, so we felt it was a calculated expansion of a current priority.
One critical challenge we faced early on was the use of YMCA Camp Seymour. Many Ys across the nation were closing their camps because the restrictions did not permit them to operate. We chose to utilize our camp, feeling it was a great asset to engage our members. Thus far, it has proven to be successful; many members have participated in camp activities, alone or with their families, as part of their membership. In addition, we offered Camp Seymour's dining hall as a distance learning site for youth on the Key Peninsula. Camp Seymour is a vital part of our operation, and it is continuing to be an essential part of our success.
On November 19, YMCA Center for Community Impact Executive Director Chris Spivey and the team, alongside the financial development team, will host a virtual breakfast as a medium to celebrate 10 years of service in the community by our "branch without walls." In the past, the Center's breakfast has been an effective event to engage the community in highlighting the great work by the Center. The Center is a strategic priority for our Y; the work by this team has had great impact on the youth and families in a growing number of our communities. In addition to the work in the schools, Association Director of Health Initiatives Susan Buell (as part of the Center) has been leading our Y to be part of an integrated community health network, delivering vital health services to vulnerable populations. Sustaining the work of the Center is critical to our community and to our Y.
Throughout this timeframe, we have elevated our commitment to the diversity, equity, and inclusion work. Chris has been at point, working alongside Senior Program Director Amber Evans-Wynn, Chief Human Resources Officer Shannon Costanti, Lynn, Brian, and me. I see this as being extremely important to the relevance of our Y in fulfilling our commitment to serving all people. The pandemic has magnified the disparity that exists within our community, particularly among the marginalized populations, to have equitable access to health services. It is imperative for our Y to be a leader in advocating for those who have historically been under-resourced.
Fitting all the pieces together have required careful decisions as well as a coordinated effort. In that effort, it has demanded we work together in a way that has been more challenging than when we were much bigger. We have used the "Staying Connected" calls to inform everyone about what we are doing. I do feel you need to know the breadth of what our Y is doing, not just for information purposes, but because it is essential we all support the various components. We are moving together carefully, and we are stronger as an organization in so doing. To help achieve this continuity and cohesiveness, it is critical we remain focused – and not deviate – on the strategic priorities. This is not easy; we often begin to fall into old patterns and want to focus on other opportunities. I have appreciated everyone's willingness to work together and stay the course. It is a different day for our Y. We need to work carefully and stay focused on the priorities at hand so we can rebuild our foundation. Thank you all for your continued commitment to making our Y great. Our Y is a vital force for the community because of you.