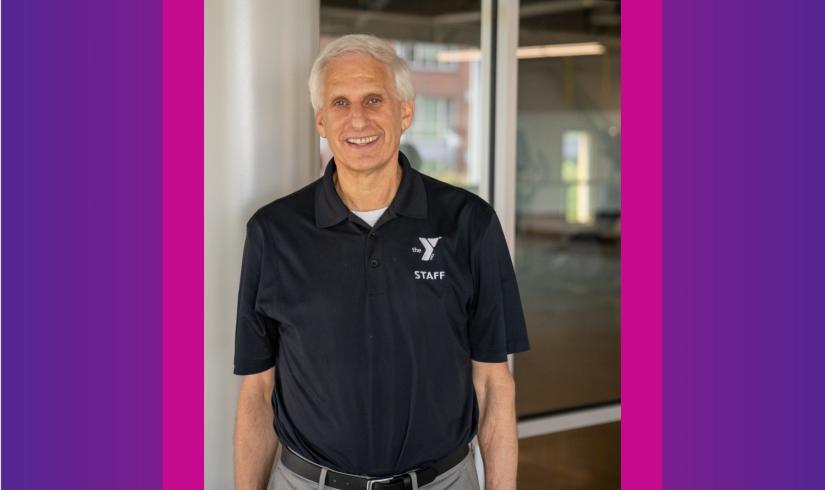 "That they may be one, just as we are one." – John 17:22
I got very excited listening to Chief Operating Officer Brian Flattum give the operations report during last Friday's Staying Connected call. Hearing the plans to offer Winter Camp at three of our community centers – Mel Korum, Morgan, and Tom Taylor – as well as learning that Gordon Family YMCA Executive Director Stephanie Roberts and the aquatics team are preparing to roll out swim lessons in January after a nine-month hiatus was like getting a lightning bolt of energy shot through our association. As Brian said, seeing kids in our centers will bring much-needed joy to our Y, but as important as youth programming is to the core of our organization, the real highlight of this announcement, for me, was the manner in which Brian and his operations team have jumped into action to design the program implementation. It is very challenging to understand exactly what programs we can offer under the state guidelines, but the team has been working closely with the health department to confirm that offering youth camp does qualify as an acceptable opportunity, one that is vital for youth in our community.
Throughout these past nine months, I have marveled at how well our team has worked together. Even before the pandemic shut us down, Chief Information Officer Bruce Caudill and his team had begun the daunting task of migrating to a new membership software. Under the best of circumstances, this is an effort that would take well over a year to implement, requiring a tremendous amount of coordination between centers and departments; however, due to the dedication of Bruce and his team, the new software will be ready to go live February 1. This is a very important project for our organization, positioning us to operate at a much higher level. We will be able to function more cohesively, eliminating competing systems that are unable to interface with one another. In addition, we will be able to access data, which will enhance our operational sophistication. Furthermore, childcare families will be able to enroll online through our website rather than having to walk into our offices to enroll. YMCA Child Care Executive Director Tara Harkness says this will be transformational to the families we serve, finally taking our Y into the 21st Century.
I believe I have been through four membership software integrations in my career, and it takes a great deal of training to educate and prepare our staff for the day-to-day operations. Bruce and his team met with YMCAs in Delaware and San Francisco to understand all that is required for a successful rollout of this platform. Bruce told me he studied 72 training videos, covering every facet of the membership process, only to prepare him to design 82 such videos for our association. At that point, Chief Human Resources Officer Shannon Costanti and Training Director MoMo Pulliam became a critical part of the training process for our entire organization. It was unfortunate that we lost Learning and Development Director Stevie Trittin back in September, which complicated the training process. Stevie was prepared to work alongside Bruce and his team to design and implement the training modules for our association. Shannon was able to solve this issue by hiring a company to contract the work. Amazingly, we are working with someone operating from South Africa and, incredibly, it is going extremely well, overcoming the challenge of operating in radically different time zones. MoMo has played a critical role in facilitating the training process, and staff have already begun completing the training requirements. This is an extraordinary lift for our organization. Thank you, Bruce, Association Member Experience Director Tiffany Stewart-Harris, Systems Engineer Francisco Rivera, Management Information Systems Director Ron Johnson, Shannon, and MoMo, for your commitment to seeing this critical work through for our Y.
Earlier in the year, Chief Financial Officer Toko Thompson introduced a new finance software into our operation. In addition, Senior Digital Marketing Director Kim Schulz and Digital Marketing Director Shane Riley spearheaded the implementation of a new website design in a matter of a few weeks. Safety and Risk Director Eric Kuhnau and Toko recently completed a successful transition to a new insurance broker, which required hours of research and interviewing in order to complete the hire. This transition will better position us moving forward in the complex world of insurance coverage. It is critical for us to have a strong partner who can advocate for us as well as navigate the complexities of insurance policies. Thank you, Toko and Eric, for this important work.
Recently, Shannon informed me that the cost of health plan coverage increased only nominally, which is extraordinary in this economic climate. Our association made the decision to not pass the increase onto our staff, which is another great benefit to our organization. A great deal of credit goes out to Benefits and Payroll Director Dorita Rogers for her tireless dedication in managing employee benefits. Dorita's and Human Resources Generalist Ally Galeski's work ensure our staff receive the best benefits package at the most affordable rates. In addition to their work, Human Resources Director Ganetta Booker and Human Resources Generalist Alyssa Dunivan have been doing yeoman's work in navigating the many challenges COVID has had on our employees, fielding the barrage of questions many of our employees have had. Our entire HR team works tirelessly to manage the many needs we face as employees in this current complex world.
Numerous other employees on our team are doing incredible work behind the scenes to ensure we operate efficiently and effectively. Our team has worked extremely well together while being forced to work remote, and yet the collaboration has been extraordinary. Last week, Association Arts Director Lynn Wilmot-Stenehjem and her arts team hosted a virtual arts exhibit. It was a great event for the students who had participated in the virtual classes we have offered since September. Director of Strategic Engagement and Marketing Michelle LaRue and Lynn have teamed up to help coordinate a number of our virtual events throughout the pandemic. They do a lot of the behind-the-scenes work that ensures these events operate and function at the highest level. Lynn will be quick to add that Executive Assistant Kris Jensen also played a vital role in the production of the virtual exhibit. Kris will joke that she has worn many different hats throughout this pandemic, a tribute to her unique skillset alongside her commitment to do whatever necessary for our Y to succeed.
In Toko's report to the board today, she shared that our Y has not had to use any funds from the board-designated reserve up to this point in the year (and only two weeks remain in 2020). This is an extraordinary feat considering the enormity of the obstacles we have faced, one of which I am extremely proud. It has required monumental effort, contribution from every single person on our team, and a high degree of coordination. This is the miracle of COVID – the strength of our team. Our strength has kept us in the game, a brutal game. We are "that Y" because of your commitment and dedication. I remain in awe of all of you. Thank you and God bless you.
#StayStrong #StayWithUs