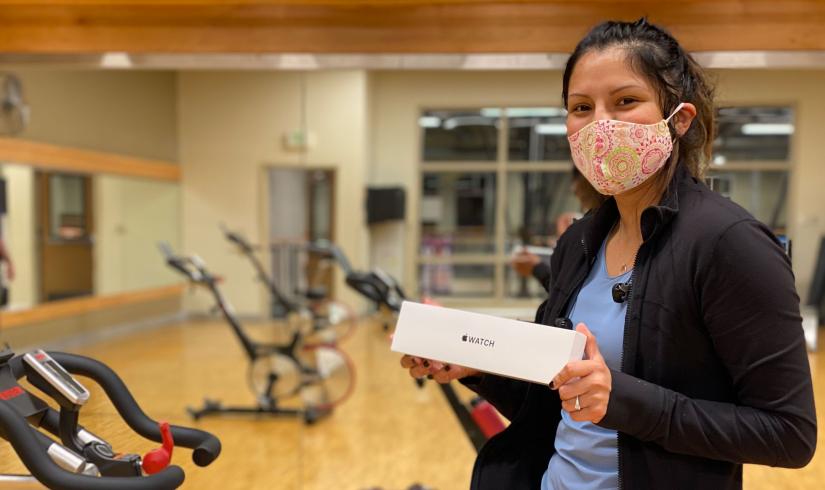 Rosa has been a Y member at the Tom Taylor Family YMCA since it opened. Her dad is active and always inspired her to pursue a healthy lifestyle. She ran her first half-marathon in 2016 with her dad, mom, and sister.
"I've always looked up to my dad and he's inspired me and motivated me to live a fit, healthy lifestyle!" Rosa says.
Before the COVID-19 pandemic, Rosa's 11-year-old daughter and 9-year-old son also came to the Y and enjoyed youth programs.
Rosa started using the Y's new mobile app when it was released in 2019. She was immediately motivated by the Apple Watch reward and did everything she could to earn points. She participates in challenges, recommends the mobile app to friends, shares to social media, and creates goals, all of which earn her points toward the rewards. She continued using the mobile app when the Y's buildings were closed and especially enjoyed the challenges.
Rosa has returned to the Y a few times since it's reopened to cycle and remains active on the mobile app.
"It's just a fun experience overall," Rosa says about the mobile app.