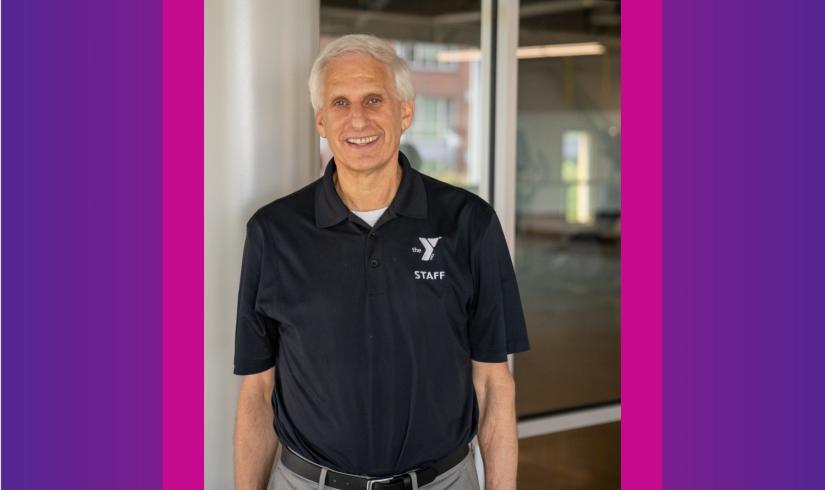 "Let us hold fast the confession of our hope without wavering, for he who promised is faithful." – Hebrews 10:23
"Adversity does not define me, but how I choose to overcome it does."
I have heard these words spoken many times by the young participants in the Brotherhood and Sisterhood programs. I have watched Chris Spivey (Executive Director of Community Learning and Diversity, Equity, and Inclusion) and Amber Evans-Wynn (Senior Program Director, YMCA Center for Community Impact) challenge young people to persevere in their lives, not allowing them to give in even when their life circumstances are dire. The Center for Community Impact recently celebrated 10 years of work in the community by hosting a virtual breakfast. One of the speakers, Loundyne Hare, a graduate of the Brotherhood program, shared those words to describe how it helped him continue to persevere and overcome tremendous obstacles to become the only one in his family to graduate college. I know these words have inspired all of us throughout the past nine months – we will not allow the pandemic to stop us from believing that we will persevere. I continue to be inspired by the commitment all of you have made to keep the work of our Y vital for our community. We will persevere, and thrive once again.
During a recent board of directors meeting, Toko Thompson (Chief Financial Officer) shared a number of scenarios that could occur, as defined by the continued severity of the pandemic and/or the restrictions that could ensue. The scenarios described several possible outcomes, including reopening our Y on January 4, or February 1, or every additional month further into the year. The board then asked the obvious question: what steps would we take as this crisis continued? Brian Flattum (Chief Operating Officer) expressed our intent to be as aggressive as possible by adding services wherever possible. On this occasion, Brian highlighted our intent to add one of our signature programs, swim lessons, something we have not offered since March 16 (though are permitted to under the current guidelines). Brian indicated that prior to COVID, our Y had 10,000 youth in the swim lesson program, and his team was poised to contact every single one of them to invite them back into the program. Stephanie Roberts (Executive Director, Gordon Family YMCA) and the aquatics team have designed the schedule to accommodate 3,500 participants. Of the 4,000 families contacted so far, the interest to be part of the program once again has been very strong. Brian highlighted that these youth are essentially new members, which is not only great for our financial picture, but also for the positive impact it will have on them. Regardless of whether or not our centers reopen January 4, our team is prepared to launch swim lessons on January 11 (with registration opening December 29). Watching Brian, the operations team, and marketing rally together to coordinate this effort is truly powerful – it will lift up our Y. Phone calls are being made, the message is being communicated to our members, and staff are being reengaged with our team, all to deliver one of our foundational programs. It has truly been a Herculean effort.
Clearly, the current financial condition is the most pressing issue facing both our Y and our board of directors. Throughout this crisis, our board has continuously stepped up to provide critical leadership and help guide us through the many challenges we have faced. I have said this many times: we are extremely fortunate to have such a devoted group of directors. They take their role on the board seriously and are always willing, and ready, to get together to grapple with the circumstances and help guide our Y. I know we would not be in as good a condition as we currently are without them. They are an outstanding board. (In addition to the time they put in, their financial support is substantial as well. They are generous contributors, most recently rallying around the Virtual Giving Tree to make Christmas happen for over 250 families.)
By design, our board of directors is fairly small, comprised of just 12 directors. During my tenure, there have been only two new members added, which is a tribute to the commitment from each director. That stability in the composition of the board has been a strength for the Y. The board has a deep understanding of our circumstances, and the continuity we have had with our board has proven to be a significant advantage to us. In the last board meeting, though, the board said goodbye to three long-tenured members:
Jim Carmichael has been a member of our board for 12 years, and served terms as board chair and treasurer as well as served as chair of the finance committee. Jim was the president/CEO of Kitsap Bank for 35 years, and his wisdom in the world of finance was a huge strength for our Y on multiple occasions. He did not mince words, and he often challenged us through some difficult decisions. He was a big part of the board and will be sorely missed.
Kari Scott has been with our board for seven years, serving as board secretary for most of that time. Kari is the senior vice president for Wells Fargo, and she was a key contributor in many of our financial decisions.
Dr. Claire Spain-Remy was with our board for six years, and was another very strong member of the board, serving a term as vice chair. Claire guided us through many discussions impacting community health, and she was a passionate voice in our diversity, equity, and inclusion discussions. Claire was the senior vice president of MultiCare Medical Associates before retiring.
Finally, Steve Gordon will be stepping down as board chair; fortunately, he will remain on the board to take on the all-important duties of board treasurer and chair of the finance committee. The board chair has significant responsibilities for our Y, and Steve has been a powerful leader for us. He has been such an amazing support for me, guiding me through some difficult times; I have been so blessed. Tim Daly will step into the role of board chair. Tim has served on the board for 27 years, and served as board chair several years ago. Like all of our members, Tim is a great leader and a devoted servant to the Y. I am excited to work with him.
As has been the case with the board, our organization has had strong continuity with our leadership, extending throughout our community centers. This continuity has proven to be particularly critical during the pandemic; having strong relationships and trust during a disruptive period has proven to be an asset for our Y. Throughout this period, your vice presidents and I have been leaning in extremely hard to steer our Y. The VPs have been a very dedicated team and have been a tremendous source of support to me throughout their entire tenure. Last week, Lee Ann Jansen, our Vice President and Chief Development Officer, submitted her resignation. She told me it was important for her to return to Northern California to be close to her family. During her four years of service, Lee Ann elevated the professionalism of our fundraising efforts. To date, under Lee Ann's leadership, we are completing an annual campaign of $4 million, continuing a capital campaign of $16.3 million to build a new Y on Pearl Street, and have commenced our association's first-ever endowment effort. Lee Ann has been a dedicated and loyal team player, and she will be sorely missed. Lee Ann's last day is January 14; until then, she will assist in defining our next steps for financial development. I will be working closely with the very strong team of Carol Kowalski (Director of Planned Giving), Jessie Palmer (Senior Association Development Director), Toby Roberts (Director of Philanthropy), and Kristy Kunkle (Donor Database Manager) to continue with their important work. We have strong leadership within that group, and we will continue to excel in our very critical fundraising efforts.
Through most of the past nine months, the VPs and I met every day, working together to establish a direction for our Y. I feel very fortunate to have such a loyal group of leaders to work with; they are an extremely dedicated team. Recently, I made the decision to expand the leadership team to form a leadership cabinet. I put a lot of thought into this decision, working with Steve Gordon and Tim Daly from the board. I felt it was necessary and critical to expand the leadership circle to include more diversity of thought. I was also intentional to include key focus areas at the forefront of our Y's work, including diversity, equity, and inclusion, as well as marketing and communications. In addition, I included a group of leaders who have been working together as a team for a few years and have shown the ability to work cohesively to serve the greater association. Thus far, the addition of Chris Spivey, Michelle LaRue (Director of Strategic Engagement and Marketing), Tara Bywater (Association Operations and Member Experience Director), Jose Gorospe (Executive Director, Morgan Family YMCA), and Stephanie Roberts to the team of VPs has been strong. I do recognize we are operating in a tumultuous time and know we will need to continue to adjust. We will need to experiment, learn, and adapt quickly. We will need to be leaner and work in a different manner, something we are already doing and doing well. I continue to be excited and hopeful as we look ahead. I remain confident in our ability to persevere and excel. I am confident because of my strong belief in our team. We are an amazing team. Thank you for your commitment to the work of the Y. I am extremely grateful for each of you.
#StayStrong #StayWithUs