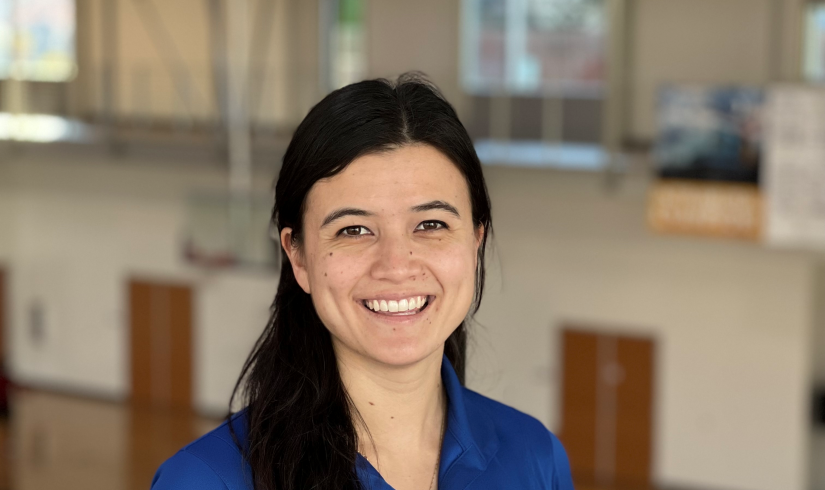 We are excited to share with you the selection of our new Haselwood Executive Director: Emily Morisawa. She will begin serving the Y in her new role on February 14.
For just a little under a year, Emily has been serving as the YMCA of Pierce and Kitsap Counties' Association Membership Experience Director. Prior to this, she worked at YMCA of Greater Seattle as the Membership Director at the Kent Y. Emily started with the Y 8 years ago as a camp counselor before moving over into programs and then membership. She served at the Auburn, Snoqualmie, and Kent locations before coming to PKC where she's been happy to serve multiple centers.   
Through her time at the Y, Emily has been involved with several community groups specifically focused on DEI work. She collaborated with Eastside Legal Assistance Program to set up a workshop regarding citizenship for new immigrants and had an ongoing partnership with leaders in the Muslim community to provide inclusive programming and webinars.   
Emily graduated from Gonzaga University in 2015 with a Bachelor's in Business Administration and a concentration in marketing and supply chain operations.
In her off time, you might find Emily teaching a Spark class or working out at the Y. Outside of that, she loves to play recreational soccer, gaming with friends, and spend time with her partner and three dogs.
A Message from Emily
"The Y isn't a building, it's not a place, the Y is truly a movement of people coming together in community. When I say I'm passionate about the Y, what I'm really saying is that I'm passionate about the people and what we're building together. Over the years, I've had the opportunity to witness people's lives change when they walk through our doors and I am so excited to be working alongside the phenomenal Haselwood Y team as we continue to serve that change." 
What's Next for Harold Shea
After serving as the Executive Director for the Haselwood Family Y since 2016 and 14 years of dedicated service to the YMCA, Harold Shea has been promoted to an Association-wide leadership role and will now be serving as our Operations Director. His final day at the Haselwood Family Y will be February 11. In his new role, Harold will continue to contribute to the YMCA through his superb skillset where he will lead our Bremerton, Haselwood, and Tom Taylor centers in addition to working with Advisory Councils across our association. 
A Message from Harold
"I am excited for the opportunity to serve our Y association in a role where I can impact even more staff, volunteers, and members. I love that I will continue to be part of the Haselwood Family YMCA where I have had the pleasure of working for the last 5+ years. I'm blessed working at the Y. It's where I smile, laugh, and encounter a myriad of opportunities to make a positive impact in the lives of others. Because of our staff, volunteers, and members, the YMCA is a very special place. We say the Y is much more than a swim and gym; there have never been truer words spoken. The Y is my home. It's where my wife of 30 years worked teaching step aerobics in the 80s, where my two children have belonged and eventually worked for; and where so many friendships began. 
I am grateful for the opportunity to serve our staff, volunteers, and members throughout Kitsap County, and I know Emily, the team of staff, and volunteers will strengthen our community and continue to be servant leaders who strive to make each experience better."