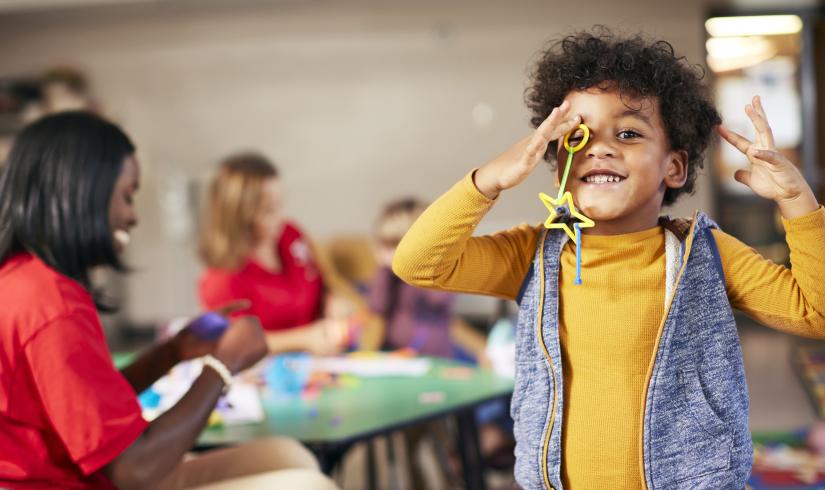 Selecting the right childcare provider for your family may seem overwhelming. However, allocating enough time to find a provider who will offer quality care for your child is vital. Families often have to evaluate providers' experience, qualifications, and personality to guarantee they are the right match for your child and their needs. 
It's important to rely on your intuition and request references before you click that register button. Discovering a caring and communicative childcare provider can substantially impact your child's growth and health. 
Studies have proven time and time again that children who are put into daycare demonstrate higher scores overall in mathematics and reading compared to their counterparts who didn't go to daycare in their early years. 
With that in mind, the YMCA has made your life a little bit easier on what to find when searching for childcare.
Learn the Difference Between Licensed and Unlicensed Child Care
Knowing the difference between licensed and unlicensed childcare can help evaluate what type of care is important to your child and family. In simple terms, being licensed by the state allows childcare providers to accept 3rd party subsidies such as DSHS. It is also a set of quality standards that licensed providers maintain for the health and safety of all participants.  
Unlicensed care can take on various forms, from babysitters to at-home caretakers, or unlicensed childcare centers. While some unlicensed care can be a good option, families must consider safety and all financial impacts.    
At the YMCA Child Care Programs, we offer both licensed and unlicensed care. Programs such as our Early Learning Centers, Before and After School, and Camps are all licensed. While our in-center childcare program Little Learners, is unlicensed.  
To find an accredited childcare provider in Washington State families can use the Washington State Department of Children, Youth and Families "Child Check" portal. This tool will help you find local licensed childcare programs in your local areas.  
Find a Provider Near Your Home or Work  
Staying local is important, and finding a center or childcare site close to where you are can make life a bit easier. At the Y, we're located in both Pierce and Kitsap counties, with childcare sites throughout the two counties. Even our main headquarters are within the radius of our service areas of Pierce and Kitsap counties.   
Taking that into account, choosing a childcare provider within your commute route to and from work can provide you with the security that your child is nearby. 
Review Providers Care Policies
Policies and procedures are some of the first things a family should review before registering their child into any program. Knowing that sanitary, security, and safety procedures are in place is essential to ensuring your child is in good hands.  
At the Y, we provide our families with a thorough breakdown of all our safety, sanitary, and facilities policies, and a procedures booklet. You may review any of these documents at your leisure at www.ymcapkc.org/child-care/connections.
Lastly, Listen to your Gut
Trusting your instincts and making the best decision for your family regarding childcare is crucial. Research shows that putting your child in the right care can significantly impact their development, with studies indicating that children in childcare tend to display higher math and reading scores compared to those not in licensed care. 
At the YMCA, we prioritize the health and safety of your child. We believe in providing an environment where children can enjoy being themselves. We invest in our staff, communication efforts, and facilities to ensure the YMCA is the perfect place for your child. 
To learn more about the YMCA childcare programs