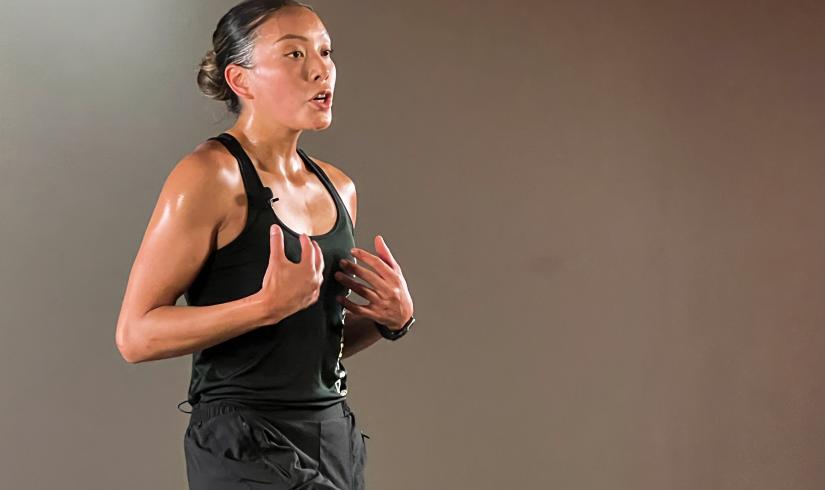 This month on YMCA360 we are revving up the number of live classes you can select from and engage with from the comfort of home. Select from High Interval Intensity Training (HIIT) in Spanish, Complete Conditioning, Muscle Up, and Yoga.
YMCA360 is free with your membership and gives you the ability to stream live and on-demand health and wellness classes anytime, anywhere. Take advantage of the classes that are at your fingertips whether it be for yourself or a member of your family. 
Current Live Classes 
HIIT Spanish with Belen Chambers | Wednesdays at 4-4:30pm 
Complete Conditioning with Annie Doyle | Thursdays at 12-12:30pm   
New Live Classes Starting November 1 
Complete Conditioning with Franchesca Borja | Wednesdays 9:30-10am 
HIIT Spanish with Belen Chambers | Wednesdays 4-4:30 
Complete Conditioning with Belen Chambers | Wednesdays 4:45-5:15pm   
Yoga with Whitney Shafer | Thursdays at 1-1:45pm 
New Live Classes Starting November 7 
Muscle Up with Annie Doyle | Tuesdays at 9:30-10:15am 
Class Descriptions
High-Intensity Interval Training (HIIT) consists of phases of high-intensity work such as jump squats, burpees or alternating side lunges, followed by moderate or low-intensity recovery phases. Studies show HIIT burns 25 to 30 percent more calories than resistance training, cycling, and treadmill running. Check out Belen's class in Español if it's your native language or you're looking to brush up on your Spanish skills. 
Complete Conditioning is an all-encompassing workout designed to produce total body results. This class is designed for all fitness levels and will strengthen your cardiovascular system as well as most muscle groups.
Muscle Up is conditioned resistance training that focuses on every muscle group with the intention of improving your strength, muscular endurance, and muscle tone. Body conditioning exercises target your whole body, using lots of different muscles to strengthen, shape, and tone your body. 
Yoga strengthens and lengthena your muscles and improves your balance and flexibility by taking you through a variety of poses. You can expect continuous movement as you flow from pose to pose. This physical yoga practice is unique with an instructor like Whitney leading the way to a more centered, stronger you.
Join us live on YMCA360, or at your local Y in our InStudio rooms stocked with weights, optional equipment, and big screen TVs. Your best self starts today!