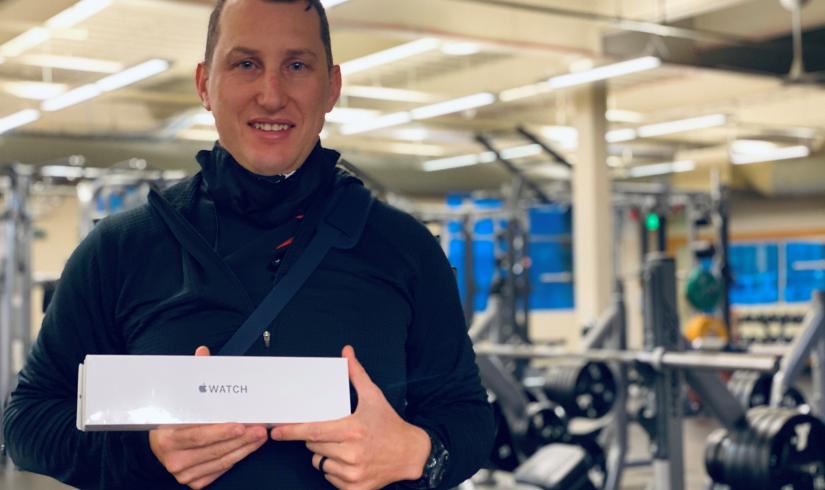 Jon visits the Y almost every morning and enjoys using the weights to stay focused on his health and fitness. As an Infantry Officer for the Canadian Army, staying healthy is important.
When the COVID-19 pandemic hit and the Y closed, Jon had to find new ways to work out. One tool he used is the Y's mobile app, which includes challenges, a workout of the day, and customized workouts.
"The challenges kept a sense of normalcy and small wins every day," says Jon.
Jon is the first Y member to earn enough points to redeem the highest reward in the mobile app, an Apple Watch. Congratulations, Jon, and thank you for being a loyal Y member!