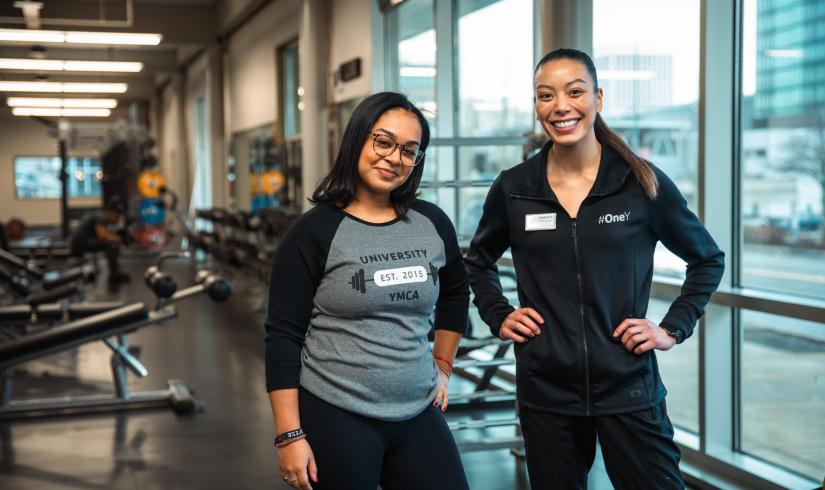 At the YMCA, we believe in the power of community to help people live their best lives. That's why our KickStart coaching program not only helps you achieve your fitness goals, but it also provides a sense of belonging and connection with others. 
One of the biggest benefits of our coaching program is the opportunity to connect with other members who are working towards similar goals. Whether you're training for a marathon or simply looking to improve your overall health, you'll have the chance to meet and bond with other like-minded individuals in our coaching program. These connections can be incredibly motivating and inspiring, and many members find that the sense of community they experience at the YMCA is a key part of their success. 
But the social aspect of our coaching program goes beyond just connecting with other members. You'll can also work one-on-one with a dedicated coach who will be there to support you every step of the way. Your coach will provide you with expert guidance and personalized attention, helping you develop a customized plan that's tailored to your specific goals and needs. 
In addition to the personal benefits you'll experience through our coaching program, you'll also have the chance to give back to your community through volunteering, supporting and helping others at the YMCA, and maybe even instructing in the future. Many of our members find that this sense of purpose and connection to others is an important part of their overall well-being. 
Don't wait! Join the YMCA's coaching program today and start achieving your fitness goals while also building a sense of community and belonging. With expert coaches, the opportunity to connect with other members, and the chance to give back to your community, the YMCA is the perfect choice for those looking to improve their physical and mental well-being. We welcome you with open arms and look forward to helping you on your journey towards fitness and wellness.