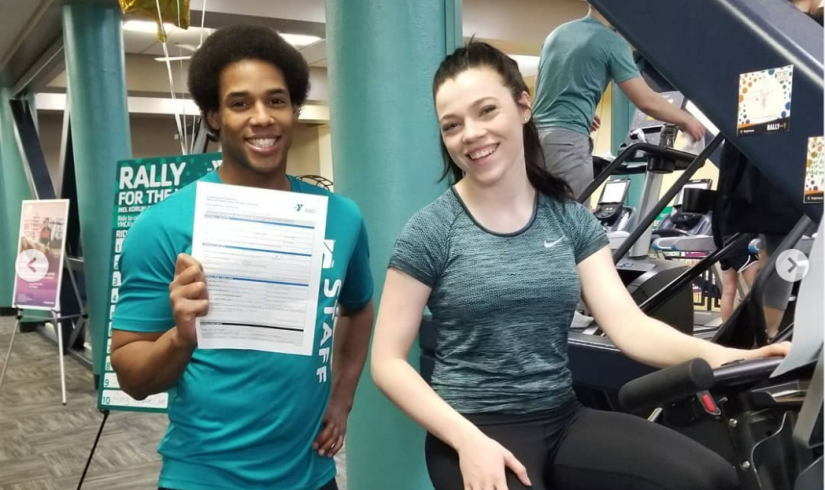 Over $200K Raised in Expresso Bike Challenge Through Thousands of Riders
TACOMA, Wash. – Feb. 1, 2022 – The 2022 Rally for the Y launches today and the YMCA of Pierce and Kitsap Counties (YMCAPKC) is defending its consecutive national champion title held since 2017. In the annual Expresso Bike Challenge, Rally for the Y participants ride as many miles as they can on Expresso bikes to help raise money for the YMCA Annual Support Campaign and awareness for the Y. For each mile a rider completes, Expresso donates $0.10 to their preselected Y. Since 2017, more than 3,030 riders have raised $211,187 under the Rally banner for their community. 
"Our members are truly fantastic for the commitment and endurance they deliver each year. Rally is so special because it gives us the opportunity to come together as community and accelerate our fundraising for the year," said Charlie Davis, President and Chief Executive Officer, YMCA Pierce and Kitsap Counties. "We're grateful to the Expresso team for fostering this level community engagement across Ys nationwide and boosting the competitive spirit of staff and members." 
For the last five years YMCAPKC members and employees have consistently generated tens of thousands in dollars annually through Rally for the Y to support the nonprofit's work to create strong infrastructures for under-resourced, underserved, and underrepresented populations. This work includes fostering civic vitality to address inequities in health, education, and justice; operating mobile van units that provide healthy meals, educational support, and health safety to children; and offering our neighbors stability and support in navigating homelessness. 
For a Rally for the Y ride to count, it must start and finish during the challenge timeframe of February 1-28. There's no limit to how many miles each rider can complete during the month-long competition. Riders are also able to raise funds by inviting friends and family to pledge toward their rides. Expresso donates an additional $1,000 to the Y team who places first. 
People can register to participate at https://expresso.com/Register where they can also select the Y they want to fundraise for this year. There are also tools on the website for participants to share their activity with friends and family and encourage them to lend their support.  
Learn more about ways to participate and pledge toward Rally for the Y at ymcapkc.org/rally-for-the-y. For more information on Expresso and the challenge, please visit my.expresso.com.