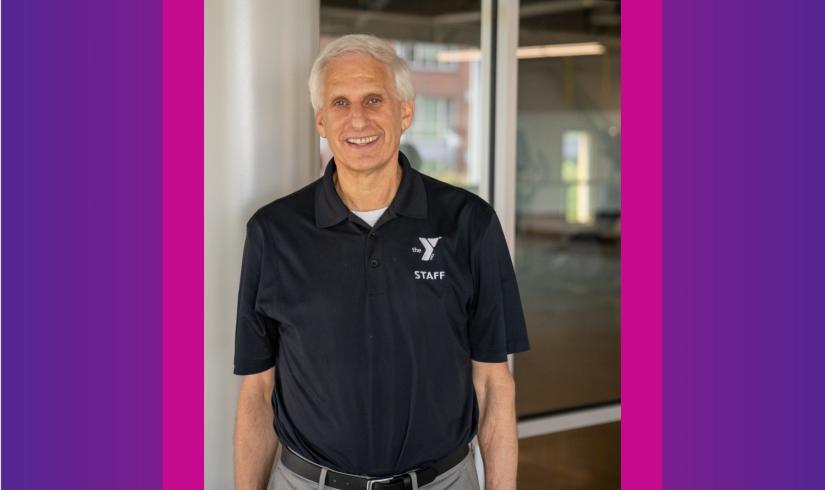 Charlie Davis, President and CEO
---
It was only the second time I had driven my car in the past several weeks. I have been taking the stay-at-home mandate pretty seriously, though my commitment to evening walks has provided me some respite from the intense confinement I have been experiencing. Nevertheless, on this particular day, it was great to get out of the house, but it was more about being part of a birthday celebration for a very special Y member.
I was honored to be invited to the celebration, even if it was only to be part of a parade of cars in deference to maintaining proper social distancing. At 12 years old, Maddie had experienced way too much adversity in her life and I was excited to be part of a celebration that could bring her joy. My first recollection of Maddie was when I heard about how she and her brother were introduced to the Lakewood Family YMCA. A woman by the name of Geri had approached the Y to ask if we would be willing to give these two young children a membership. I soon learned that Geri was a member of the church that Maddie and her brother attended. Days prior to coming to the Y, Maddie and her brother learned that their father had been killed in Iraq, and their mother went into a deep depression. Geri took it upon herself to get them involved at the Y. There are so many great aspects to this story, with people stepping up to care for these two children. Geri may be the most special of all; she has cared for these two children every step of the way.
While her brother Landon was angry and often ended up fighting with other kids while at the Y, Maddie withdrew, never expressing any emotion, not even a word. The staff at the Y adopted these two and poured into their lives. It was not easy, but staff never wavered as they understood how much pain these two were experiencing. Landon was the first to finally engage in the Y. He seemed to enjoy the pool, and he found a connection with one of the staff who carried a walkie-talkie while on duty. Many felt Landon identified that staff person with his dad and the uniform he once wore. It was the first breakthrough with either of the two kids, and it gave everyone hope that they would find some joy once again.
Though Landon gave everyone hope, Maddie did not. She struggled mightily, so much so that the Y staff were beginning to worry she might not come out of it. It is somewhat ironic that staff almost preferred the angry outbursts from Landon to Maddie's withdrawn state; her listlessness was unsettling. As is often the case, though, just when it seemed hopeless, there was a breakthrough. Again, a Y staff person made the connection. Maddie had been part of the gymnastics program for months, but was content to sit off to the side and not participate. On this particular day, though, the staff person asked her to perform a forward roll, and miraculously, she did. After that, her spirits seemed to soar, and from that day forward, she would enter the branch and sprint to the gymnastics area with the biggest smile on her face.
I wish I could say the Y made everything perfect for both Maddie and Landon, but this was not the case. Their house burned down a week or so before Maddie's birthday. Despite that, Geri and the Lakewood Y staff were intent on creating a special occasion to let Maddie know she was loved; this was one of the reasons I found myself especially eager to participate in the car parade for Maddie. As I noted earlier, there are many great aspects to this story and there were many people who looked out for these two children, doing whatever they could to brighten their lives. When I pulled into the parking lot of the Lakewood Y, I thought I would encounter a sad face, as Maddie had just lost everything she had in the fire. On top of that, it was raining. Instead, I saw a bright, smiling face welcoming her guests.
Clayton, who has been one of the integral Y staff in Maddie's and Landon's lives, has often said there were many people who played a role in seeing that they found a better life. He helped them be part of the special week-long experience at YMCA Camp Seymour, in partnership with Camp Corral, organized specifically for youth of wounded, injured, ill, and fallen service members. Clayton has seen Maddie and Landon endure a great deal, but he has also seen them learn to cope and find a way to grow up strong and resilient. He will say that, in large part, the Y played a key role in assisting in their development, along with the helping hands of Geri and others. On this particular day, there was a long line of cars waiting to wish Maddie a happy birthday, a testament to those who wanted to help bring a smile to her face.
In effect, you are part of that line of people helping to bring a smile to Maddie's face. Thank you all for helping kids like Maddie and Landon, and affording them an opportunity to be a part of the Y. You do make a difference.
---
WATCH MADDIE, LANDON, AND GERRI'S STORY