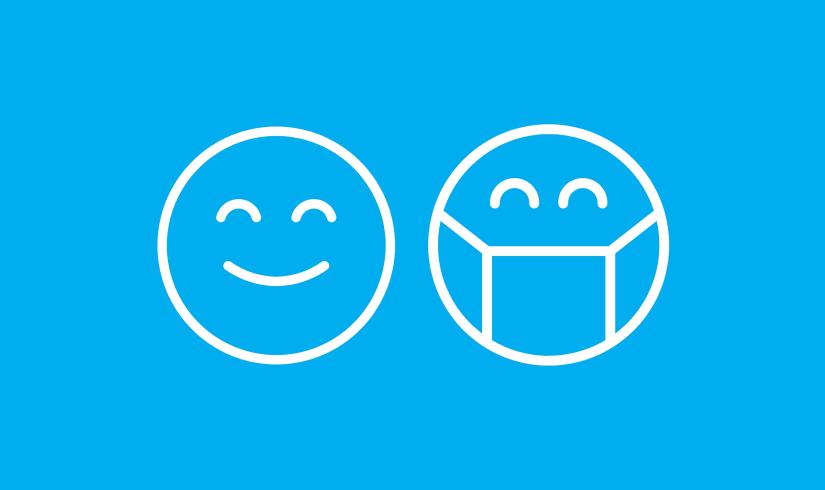 The Centers for Disease Control and Prevention (CDC) released Interim Public Health Recommendations for Fully Vaccinated People on May 13. Washington State Governor Inslee also announced several updates to the Healthy Washington plan:
Washington state will fully adopt masking guidance issued by the CDC on May 13.
All counties in Washington will move to Phase 3 of the Healthy WA: Roadmap to Recovery reopening plan effective May 18.
The state is moving toward a statewide June 30 reopening date.
MASK EXPECTATIONS
According to the CDC, fully vaccinated people can resume activities without wearing masks or physically distancing, except where required by federal, state, local, tribal, or territorial laws, rules, and regulations, including local business and workplace guidance.
At the YMCA, vaccinated people - staff and members – may engage in all activities at the Y without a mask. People who are not vaccinated are asked to wear a mask. If you feel uncomfortable without a mask or prefer to wear a mask for any reason, you may continue to wear one while working even if fully vaccinated.
The Y's core values are caring, honesty, respect, and responsibility. We trust our members will use these values when visiting the Y when deciding to wear a mask. Y staff will not ask members if they are vaccinated nor request to view a vaccination card.
OUR COMMITMENT TO A HEALTHY ENVIRONMENT
The Y remains committed to creating a safe environment for everyone. Staff continue to clean and sanitize frequently using products and tools proven to prevent the spread of COVID-19. We ask members to remain diligent in cleaning and sanitizing equipment before and after each use. We also ask staff and members to continue to practice distancing while in Phase 3 of the Healthy Washington plan.
Vaccination opportunities are available throughout Pierce and Kitsap counties. Visit Washington state's Vaccine Locator.
PHASE 3 GUIDELINES
All Y locations will operate under Washington state Phase 3 guidelines, which include:
Low and moderate risk sports competitions are permitted.
Fitness and training establishments can operate at a maximum of 50% capacity. Showers are allowed.
Sports competitions and tournaments allowed for all risk categories. Maximum spectators allowed is 400 with capacity restriction depending on the facility.
Outdoor entertainment establishments such as zoos, gardens, aquariums, theaters, stadiums, event spaces, arenas, concert venues, and rodeos can be open for a maximum of 400 spectators with capacity restrictions depending on the facility.
RESERVATIONS REMOVED IN PIERCE COUNTY
As Pierce County enters Phase 3 on Tuesday, May 18, Y members will be able to visit our pools without reservation. Visit ymcapkc.org/schedules to find the latest aquatics schedule. 
QUESTIONS
Please talk with a Y staff member at your location or contact us at membership@ymcapkc.org.