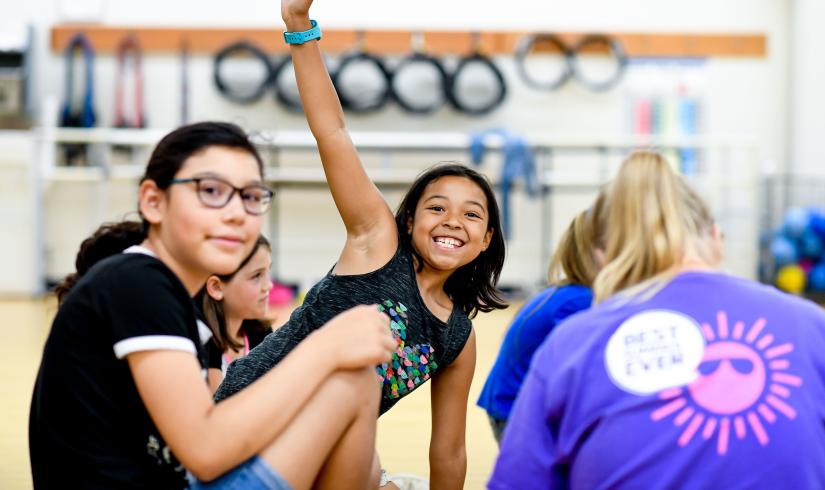 On June 30, Washington will move past the Roadmap to Recovery plan, and all businesses will be able to return to normal capacity and operations. Masking requirements for the state will continue to abide by guidelines established by the Centers for Disease Control and Prevention (CDC), according to King 5 News. Here's what this means for the Y.
---
EXPANDED OPERATING HOURS
We're excited to announce new hours of operation beginning July 1. We look forward to you taking advantage of this added flexibility. 
New Operating Hours | July 1
Gordon Y (Sumner), Mel Korum Y (Puyallup), Lakewood Y, Morgan Y (Tacoma), Tom Taylor Y (Gig Harbor), Bremerton Y, Haselwood Y (Silverdale):
Monday-Thursday: 5am-9pm
Friday: 5am-7pm
Saturday: 7am-3pm
Sunday: Closed
Tacoma Center Y:
Monday-Thursday | Y Member Access: 5am-10:30am | 3-9pm
Friday | Y Member Access: 5am-10:30am | 3-7pm
Monday-Friday | Community Shower Access: 11am-2pm
Saturday-Sunday: Closed
University Y Student Center:
Monday-Thursday: 6am-9pm
Friday: 6am-8pm
Saturday: 7am-1pm
Sunday: Closed
---
SUMMER FUN
Sports Clinics and Arts Workshops
Give your child a summer of fun with sports clinics and art workshops. These two-hour clinics include basketball, cheer, dance, gymnastics, performing arts, soccer, and visual arts. Most clinics serve kids ages 5-12 and run 1-3pm three to five days per week. Exact days and times vary by activity and location.
REGISTER FOR CLINICS AND WORKSHOPS
Summer Day Camp
Summer camp is back, and we have a place for everyone! Now is the time to register your child for healthy fun, friendship, and new experiences. Camps open June 28 in most places.
---
GIVING BACK
Building Communities for All
Ag Supply ACE Hardware and the Y are partnering to raise funds to ensure all kids in our community have the opportunity to learn, grow, and thrive. Make a purchase at ACE Hardware locations in Puyallup and Bremerton in July and round up your change to the nearest dollar to donate to the Y! 
YMCA Annual Golf Tournament 
Join us for a fun day of golf at the YMCA Annual Golf Tournament!  The tournament provides scholarships for working families and children participating in YMCA Child Care and programs to teens at no cost through the YMCA Center for Community Impact.
BECOME A GOLF TOURNAMENT SPONSOR
---
FIND YOUR PASSION
Work at the Y
The Y is a diverse employer, providing opportunities for teens, retirees, college students, and everyone in between. Our staff team is dedicated to strengthening community by connecting all people to their potential, purpose, and each other.