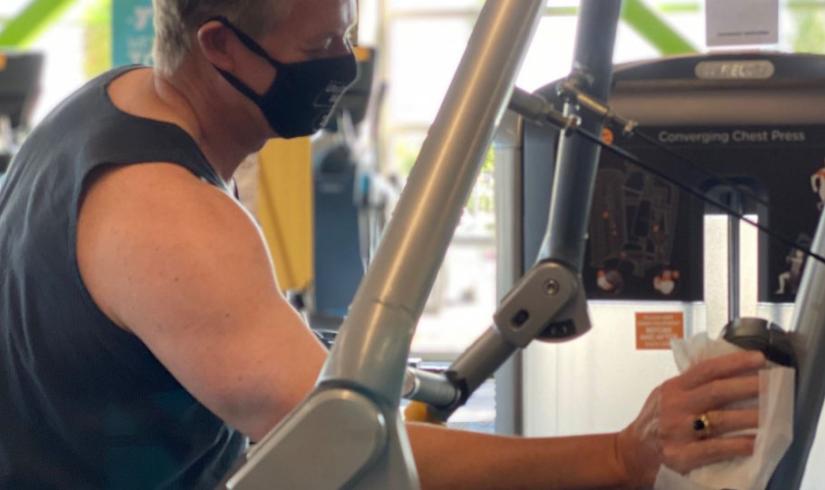 Health Screening and Reservations
Health and safety will remain the Y's top priorities as the COVID-19 pandemic continues to affect our communities. Having been open for some time now, we feel we have a better grasp on how to meet those priorities while also providing members with a better overall experience.

Beginning on October 5, we will be making changes to the health screening and reservations processes.
Physical Screening of Temperature No Longer Required for Members
The Y will be moving away from the physical screening of temperatures of every member who walks through our doors, though we will continue to ask questions regarding the acknowledgement of symptoms. Temperature health screening has been done out of an abundance of caution, and is not currently required by state guidelines. We believe our experience over the past weeks will help us make this transition and allow us to continue operating with health and safety as top priorities. This decision is being made in alignment with local health departments. Staff will continue to have their temperature screened upon entering community centers.
Visit Anytime, Reservation No Longer Required
The Y is confident in its ability to manage capacity requirements of its community centers, as required by state guidelines. We will no longer require members to make a reservation for general use of our community centers. However, reservations for specific programs (group exercise classes, lap swim, and water aerobics) will still be necessary. We believe the overall member experience will be enhanced by removing the initial reservation requirement for the community center.
Community Center Capacity Checker
We've prepared a safe environment to welcome you back, which means implementing new guidelines for facility and equipment use.
We have limited capacity due to government and health department guidelines. To ensure proper social distancing by physical distancing, our wellness areas will have a limited capacity.
Percentages show the current amount of people checked in relative to the facility capacity (based on COVID-19 guidelines).