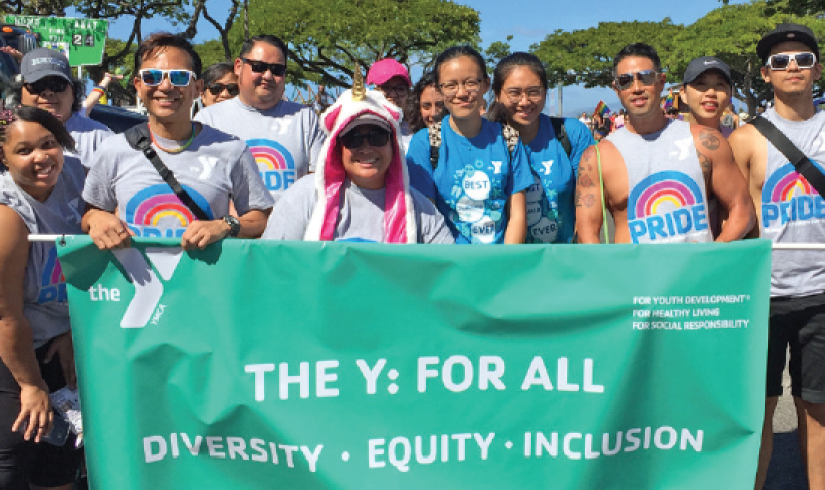 In honor of Pride Month, we've pulled together a catalog of some local resources to support, empower, and advocate for the LGBTQ+ community in the South Sound and Key Peninsula.

What is Pride?
LGBTQ+ pride is the positive stance against discrimination and violence toward lesbian, gay, bisexual, and transgender people. In commemorating Pride Month, we can all promote their self-affirmation, dignity, equality rights, increase their visibility as a social group, build community, and celebrate sexual diversity and gender variance. 
What does LGBTQ+ stand for?
The acronym LGBTQ+ stands for Lesbian, Gay, Bi, Transgender, Questioning and according to The New York Times, the symbol "+" represents all non-cisgender and non-straight identities that are not included in the acronym. Another variation of this is LGTBQIA2S+, an acronym for Lesbian, Gay, Bisexual, Transgender, Questioning, Intersex, Asexual, Two-Spirit, and the many more ways choose to self-identify. 
How does the YMCA advocate for the LGBTQ+ plus community?
Our mission is to ensure that everyone, regardless of ability, age, cultural background, ethnicity, faith, gender, gender identity, income, race, or sexual orientation has the opportunity to live life to its fullest. Join the Y in sharing these life-changing resources to people who may need them by sharing this post with your friends and family. 
PIERCE COUNTY
In its more than 20 years, Rainbow Center has served as a hub for the LGBTQ2SA community in South Puget Sound. Rainbow Center has daily open hours, where resources including a lending library, computer and Wi-Fi access, advocacy services, and educational materials are available to community members. Each year it provides direct services to 1,000 individuals, hosts more than 4,000 visitors at Rainbow Center, and supports thousands more through events and partnerships. Visit the Rainbow Center Events Calendar for more information.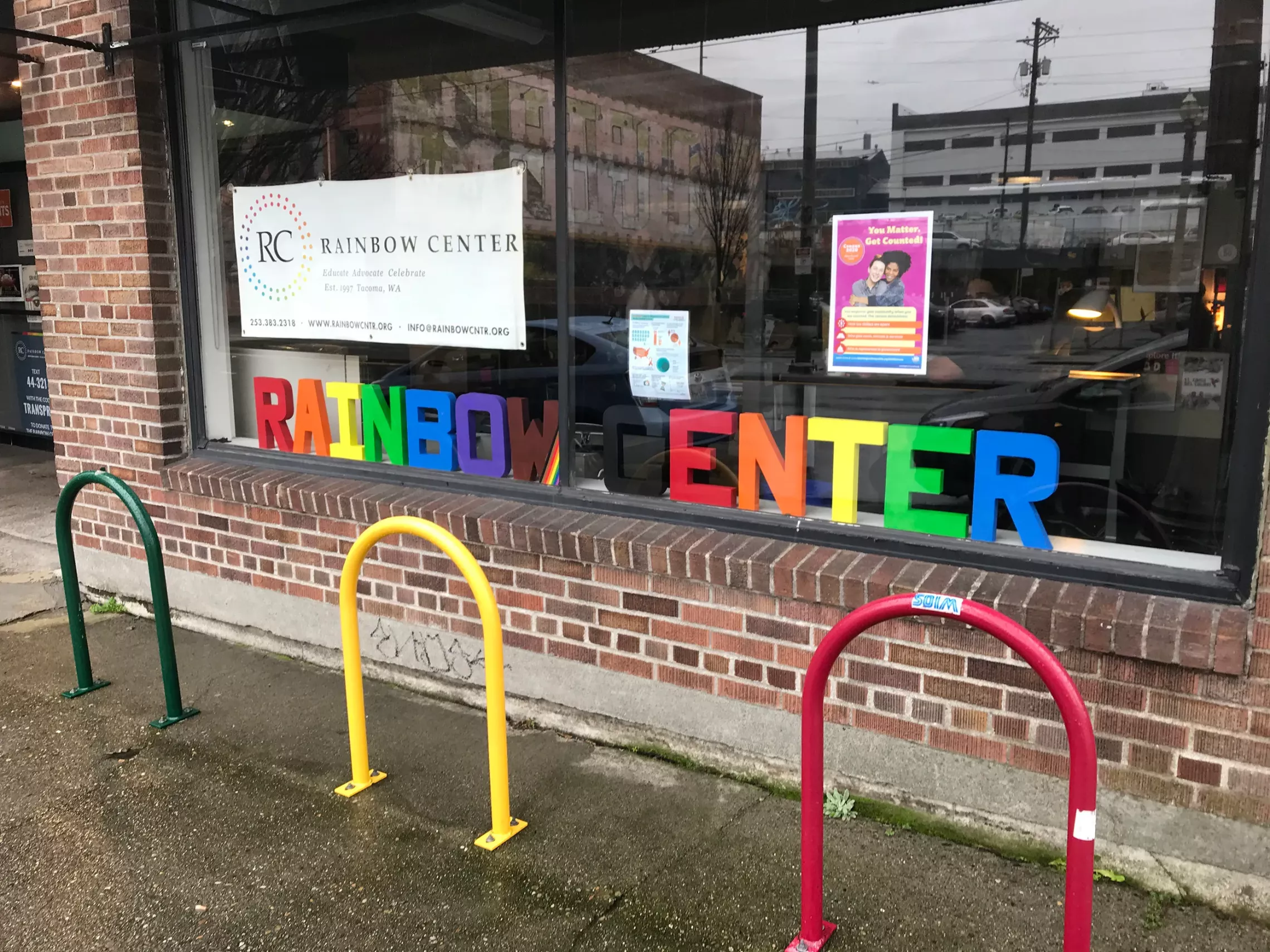 At Oasis Youth Center, staff offer information and support surrounding numerous topics facing the community and individuals. It provides essential social services like HIV testing and counseling, smoking cessation, depression and mental health, safer sex and STIs, suicide prevention, sexual assault prevention, legal issues, and employment and housing. Mental health support is also offered in coming out issues, family issues and relationships, health care, academic help, and support around gender identity. All of Oasis's physical locations are currently closed until further notice, however it is currently offering weekly virtual programming from Monday to Saturday. Oasis Youth Center offers a Community Check-in every Thursday at 7pm, which is a peer-to-peer discussion for personal sharing and discussing world events, a tradition that has been running for the last 25 years. 
DAPS is a nonprofit organization that works to support 18+ transgender and gender diverse individuals. It offers direct services such as support groups, advocacy, and financial aid. Its programs include The Name Aid Program, which helps to remove the financial barriers for people to change their names, and the Transgender Hormone Therapy Supply Kit Program, which offers free supplies to those who cannot afford them. DAPS is based in Tacoma, WA, but it serves all of Washington State. Find a wide array of meetings and events on its Community Calendar. 
TLC is open to anyone who identifies as lesbian, and welcomes adult individuals who are bi, trans, or questioning as well. Its age-range membership is primarily women in their 50s, 60s, and older but all are welcome. It has served Tacoma since 1979 and celebrates its community with garage sales, camping trips, and social events. Its newsletter has been in circulation for 43 years and is available via email, sign up here. 
PCAF is a local organization dedicated to assisting people living with HIV to meet their needs for food, housing, healthcare, and personal support. Its programs focus on reaching communities most impacted by HIV; specifically gay and bisexual men, African American and Latino men, and the transgender community. PCAF offers medical case management and client care coordination for people living with HIV, and its case managers work with clients to increase access to medical care, prescription medications, and health insurance.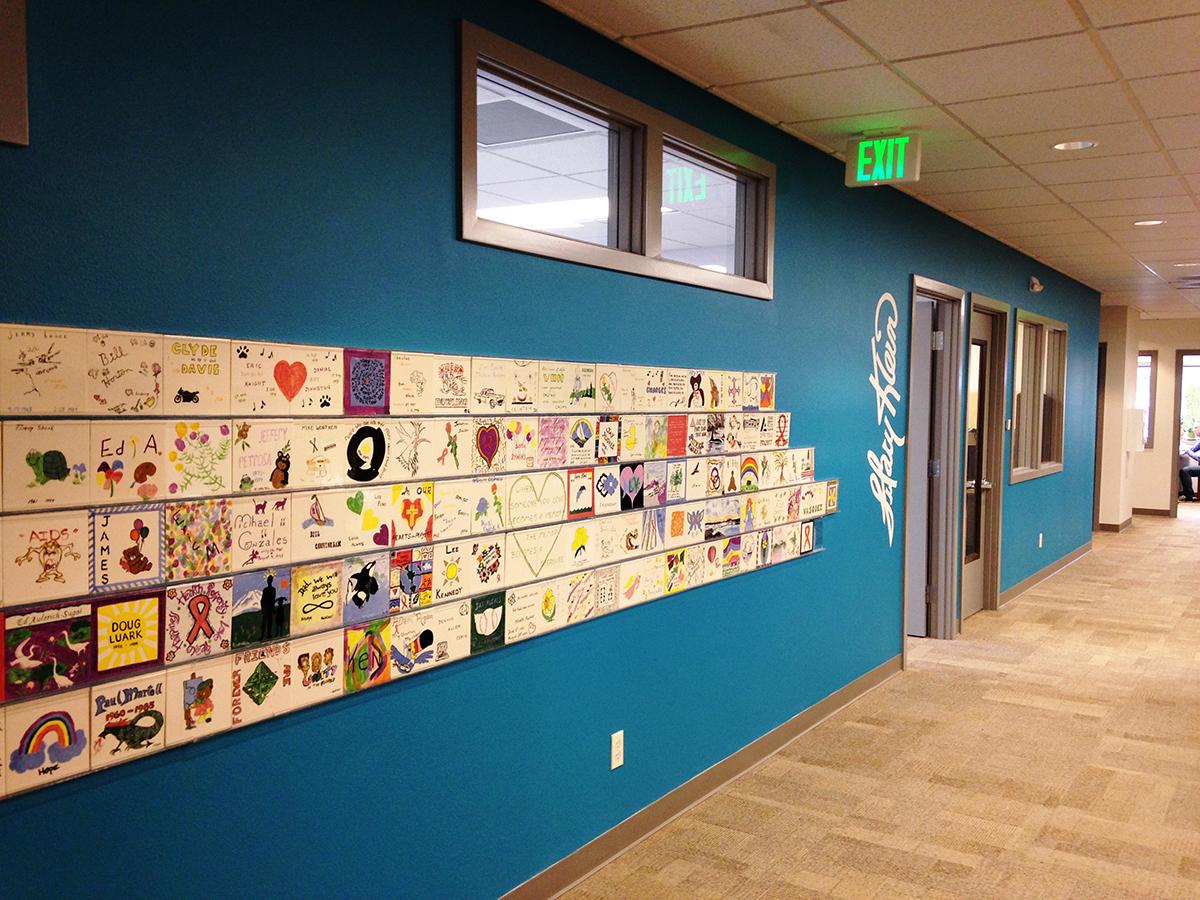 PFLAG is a volunteer organization with locations throughout the USA and other parts of the world. It promotes the health and well-being of gay, lesbian, bisexual, transgender and questioning persons, their families and friends. It offers support groups that meet each month, which are a safe and judgement-free outlet for feelings and a place to meet other people in similar situations. PFLAG Tacoma meets on the second Thursday of every month at 7pm. Their next meeting is June 9, 2022 at 7pm with Dr. Patrick Chapman, a professor of Anthropology at South Puget Sound Community College. Find more information on meetings and conferences held by PFLAG Tacoma here. 
Are you a TCC student? The Rainbow Action Committee at Tacoma Community College  works to identify, train, and support advocates of the LGBTQ (Lesbian, Gay, Bisexual, Intersex, Transgender and Questioning) community on TCC's campuses. This team helps find role models for mentoring and supporting LGBTQ community members, supports students to identify their allies on campus, and offers an all-gender restroom campus map.
The Rainbow Action Committee mission statement says that it advocates for the rights and concerns of TCC community members of marginalized genders and sexualities and informs institutional policies and practices. It works to create a welcoming and inclusive community by fostering opportunities for learning, sharing, exploration, and growth. Learn more about the resources offered here.
Tacoma Older LGBT began as a grassroots movement in March 2013 and continues to serve older LGBT adults. It hosts a series of ongoing Virtual Events each month, including Monday Morning Coffee Connection at 10:30am every week and Wednesday Mid-Afternoon Gathering at 2:00pm every week. Another community event it co-sponsors is a monthly brown bag lunch called 50+ Lunch Bunch, which meets the 3rd Friday of every month, 11:00am – 1:00pm. 
KITSAP COUNTY
Bainbridge Pride is an organization dedicated to bringing people together and making sure the island continues being a safe, accepting, and loving place for LGBTQIA individuals, families, and allies. Bainbridge Pride will return to Bainbridge Island's Waterfront Park on Sunday, July 17, 2022. The main festival hours are from 12pm – 8:00pm.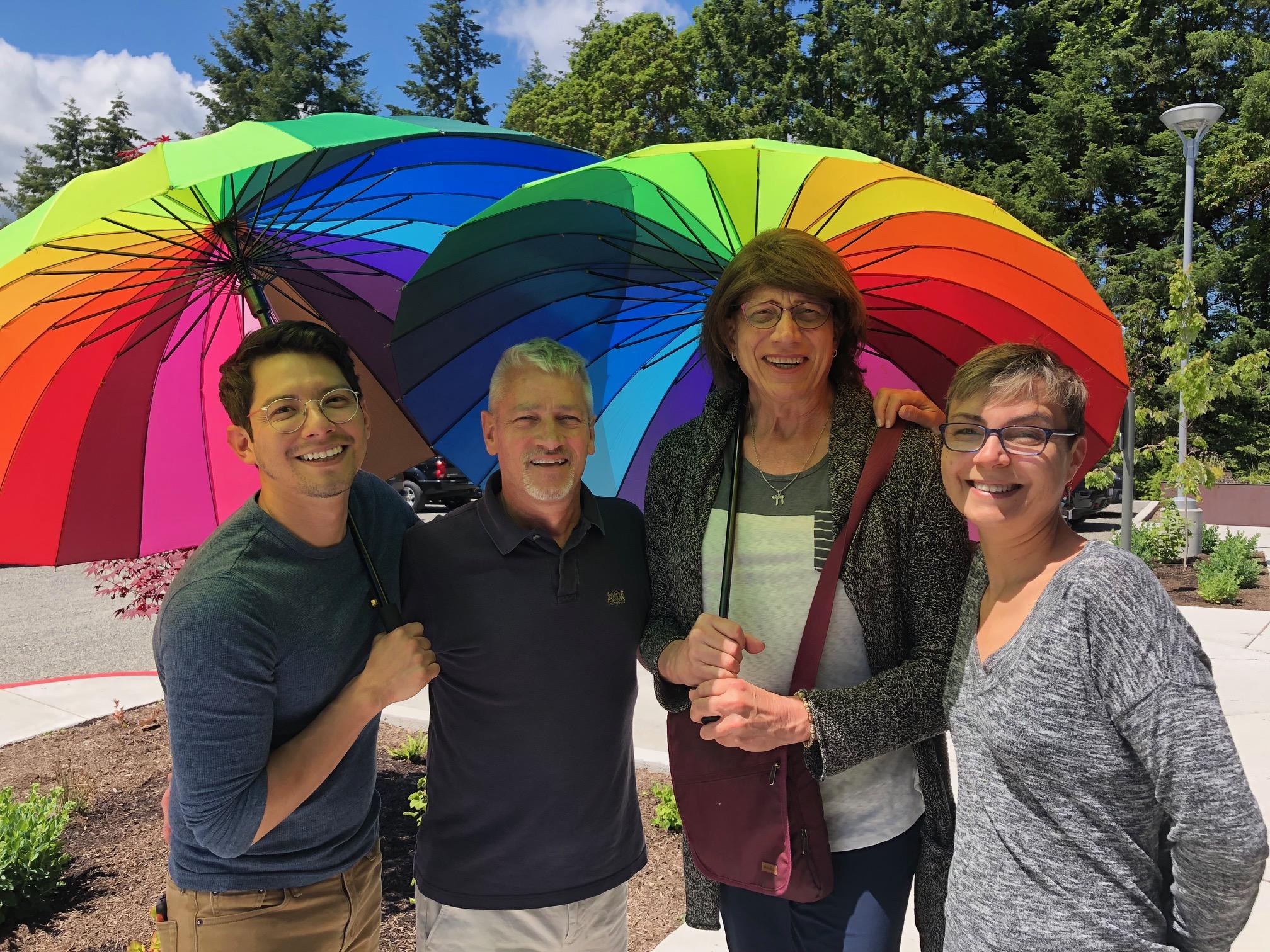 PFLAG is a volunteer organization with locations throughout the USA and other parts of the world. It promotes the health and well-being of gay, lesbian, bisexual, transgender and questioning persons, their families and friends. Its support groups meet each month and offer a non-judgmental outlet for feelings and a place to meet other people in similar situations. Stay up to date with events hosted by Kitsap PFLAG on its Facebook page. 
Kitsap Pride's mission is to celebrate, support, and unite the LGBTQ+ community in Kitsap County. It is a registered 501(c)(3) nonprofit that was formed in 2007 as a network of local organizations collaborating to celebrate community in Kitsap County. Networking together eases the planning and execution burden off of any one organization and allows for more community input. Kitsap Pride will be celebrated on Saturday, July 23, from 4pm to 9pm at the Kitsap County Fairgrounds. 
As an all-volunteer nonprofit, QYR believes that it can have the most impact in Kitsap County when it addresses financial barriers unique to LGBTQ+ young people and their supporters.  It also schedules and runs events dedicated to their needs and experiences for education, professional growth, and fun! The upcoming Pink Prom will be held on June 10, 2022, from 7pm to 10pm. This youth event celebrates all genders, orientations and relationships and features dancing, drag performances, professional photographers, a photo-booth, tasty treats, and crowning of the prom court.
At the YMCA of Pierce and Kitsap Counties, we are dedicated to our mission to ensure that everyone has the opportunity to live life to its fullest and be free of discrimination, violence, and inequity. Please join us in celebrating Pride month and all the amazing individuals in the LGTBQIA2S+ in our community. Be sure to tag us on social media @ymcapkc with your favorite LGBTQ+ resources and events that benefit Pierce and Kitsap Counties so we can add to this list!
Happy Pride, this month, and every month, from the Y!